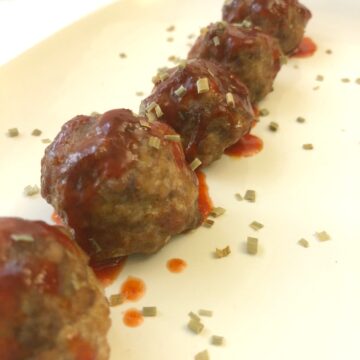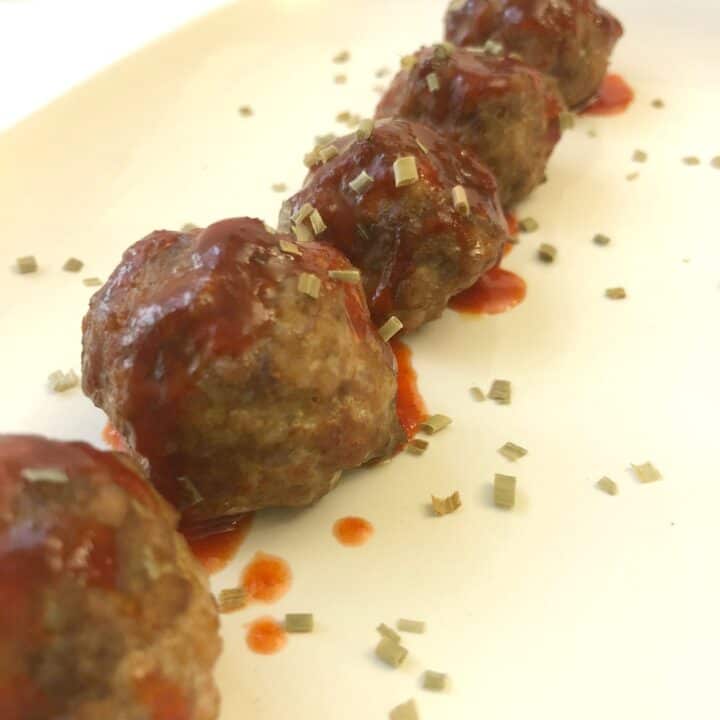 Chinese Pork Meatballs
Chinese Pork Meatballs are seasoned with a sweetened and spiced mixture creating a great flavor.
Preheat the oven to 350 degrees. Line a baking sheet with a rack and spray with cooking spray.

Place the ground pork in a large bowl. Add the remaining ingredients and gently mix to combine, being careful not to overwork the meat.

Roll the mixture into 22-24 golf-ball sized meatballs and place on the prepared baking sheet.

Bake for 20 minutes or until cooked through.
Recipes on Cookaholic Wife are for information purposes only. Nutritional Data provided has not been evaluated by a nutritionist.