Chocolate cake is great. Brownies are great. But what happens when you put them together?
Magic. Pure magic.
And also your coworkers ask you if you're trying to kill them.
Of course not. I need my guinea pigs. (Said with all of the affection in the world.)
The theme for this month's Bundt Bakers is chocolate and I scrolled through some chocolate cake recipes, none of them really appealing to me and then I found a chocolate brownie cake. How in the world did I not know this existed before then? What could be better than a chocolate cake? Simple: a chocolate brownie cake.
We take turns hosting each month and choosing the theme/ingredient.
Updated links for all of our past events and more information about BundtBakers, can be found on our home page. http://www.foodlustpeoplelove.com/p/bundtbakers.html

Our host is Sue of Palatable Pastime.


Recipe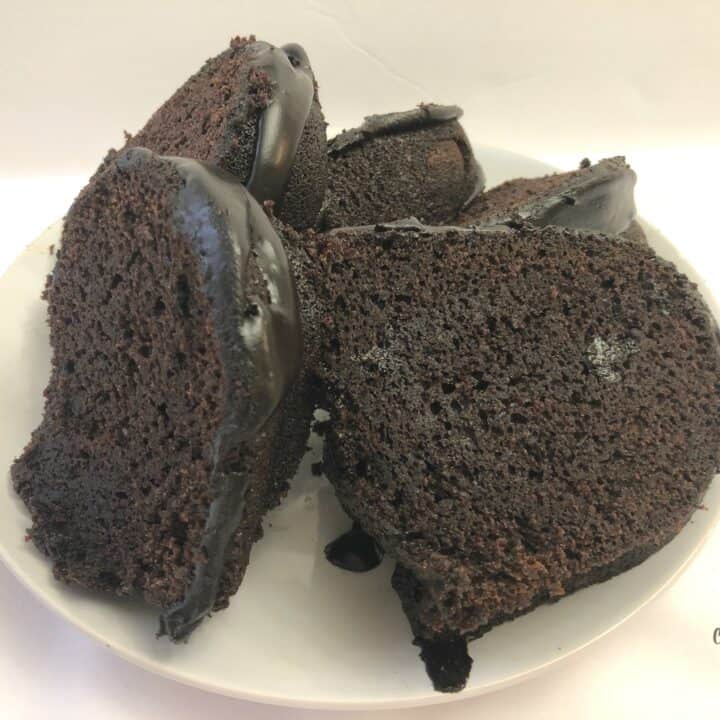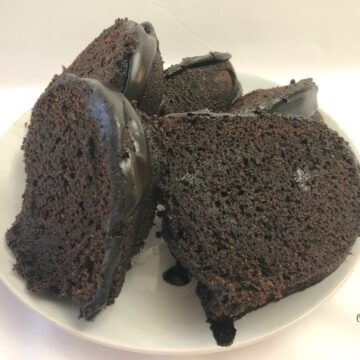 #BundtBakers: Chocolate Brownie Bundt
If you can't decide whether you want brownies or chocolate cake, make this chocolate brownie bundt cake instead and have the best of both world's!
Ingredients
For the Cake:
1 15.25

oz.

box chocolate cake mix

1 17.6

box fudge brownie mix

4

eggs

1

cup

water

½

cup

oil

½

cup

unsweetened applesauce

½

cup

prepared coffee

cooled

1

tablespoon

vanilla extract
For the Glaze:
1 ½

cups

powdered sugar

heaping ¼ cup cocoa powder

1

tablespoon

corn syrup

1

tablespoon

vanilla extract

1-3

tablespoon

water
Directions
1. Preheat the oven to 350 degrees. Spray a bundt pan with baking spray.

2. In the bowl of a stand mixer, combine the chocolate cake mix, fudge brownie mix, eggs, water, oil, applesauce, coffee, and vanilla and mix until combined.

3. Pour into the prepared bundt pan and bake for 50-55 minutes or until a toothpick inserted in the center comes out clean.

4. Allow the cake to cool in the pan for 10 minutes before inverting over a wire cooling rack to continue cooling.

5. Prepare the glaze by whisking all of the glaze ingredients except water together. Slowly add in the water until the mixture is a glaze consistency.

6. Line a large baking pan with foil and place the cake on the rack on top. Drizzle the glaze over the cake and allow to set for 10 minutes. (Discard the foil for easier clean up)

7. Transfer the cake to a plate to serve and slice.
Recipes on Cookaholic Wife are for information purposes only. Nutritional Data provided has not been evaluated by a nutritionist.
If you're looking for a very rich and decadent cake, this is totally the right cake for you. Or if you're simply unable to decide whether you want to have chocolate cake or brownies, this cake solves that issue for you.
Bundt Bakers
Chocolate Bundt Cakes
Come see what we have baked up for you this month!