Carne Asada Fries are the best Mexican appetizer to your meal. Flavorful beef on top of crispy fries topped with cheese, guacamole, tomatoes and sour cream.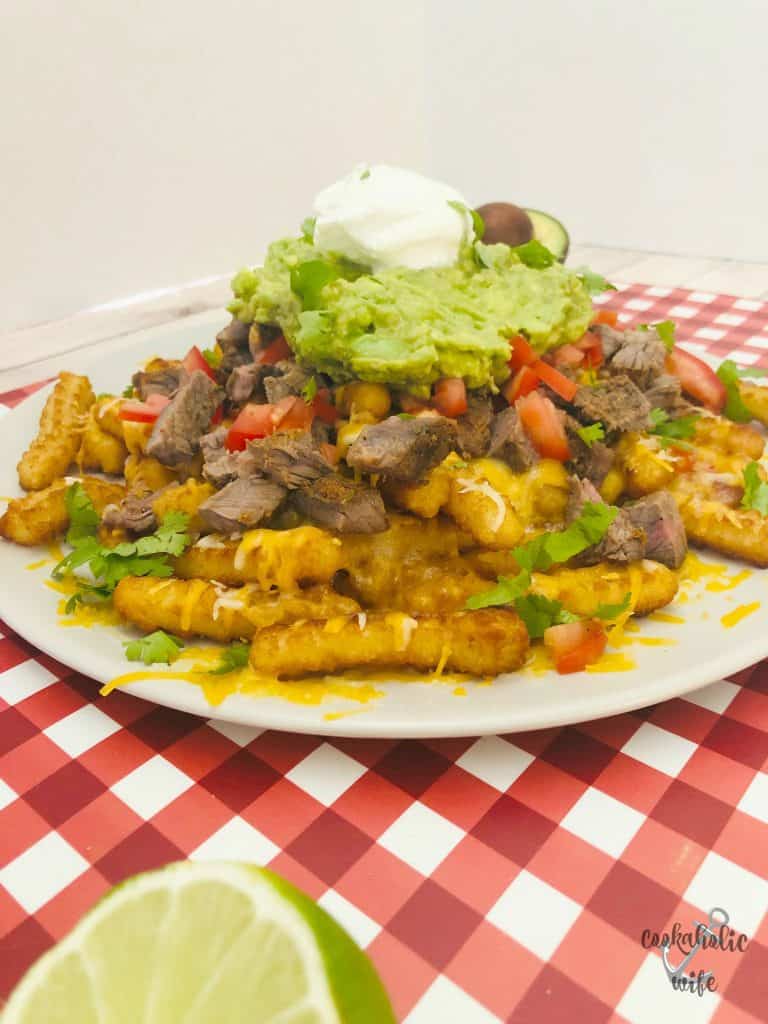 There is a Mexican restaurant not far from my house that has the most amazing food. We've tried multiple things on their menu and have never been less than impressed. Whether it's tacos or quesadillas, burritos or enchiladas, their food is simply amazing. They have created this perfect balance of traditional Mexican food with a slightly Americanized twist so it really appeals to everyone who goes there.
The first time we went, we tried the Carne Asada Fries as an appetizer. They come covered in guacamole and my first thought was "Well, there's no way Tom is going to eat that." Except, he did. And then ate multiple other things that included vegetables. It became a joke that if I wanted my husband to eat vegetables, I needed to take him to Taco Love Grill, because anything he got there could come piled high with veggies and he'd eat it anyway.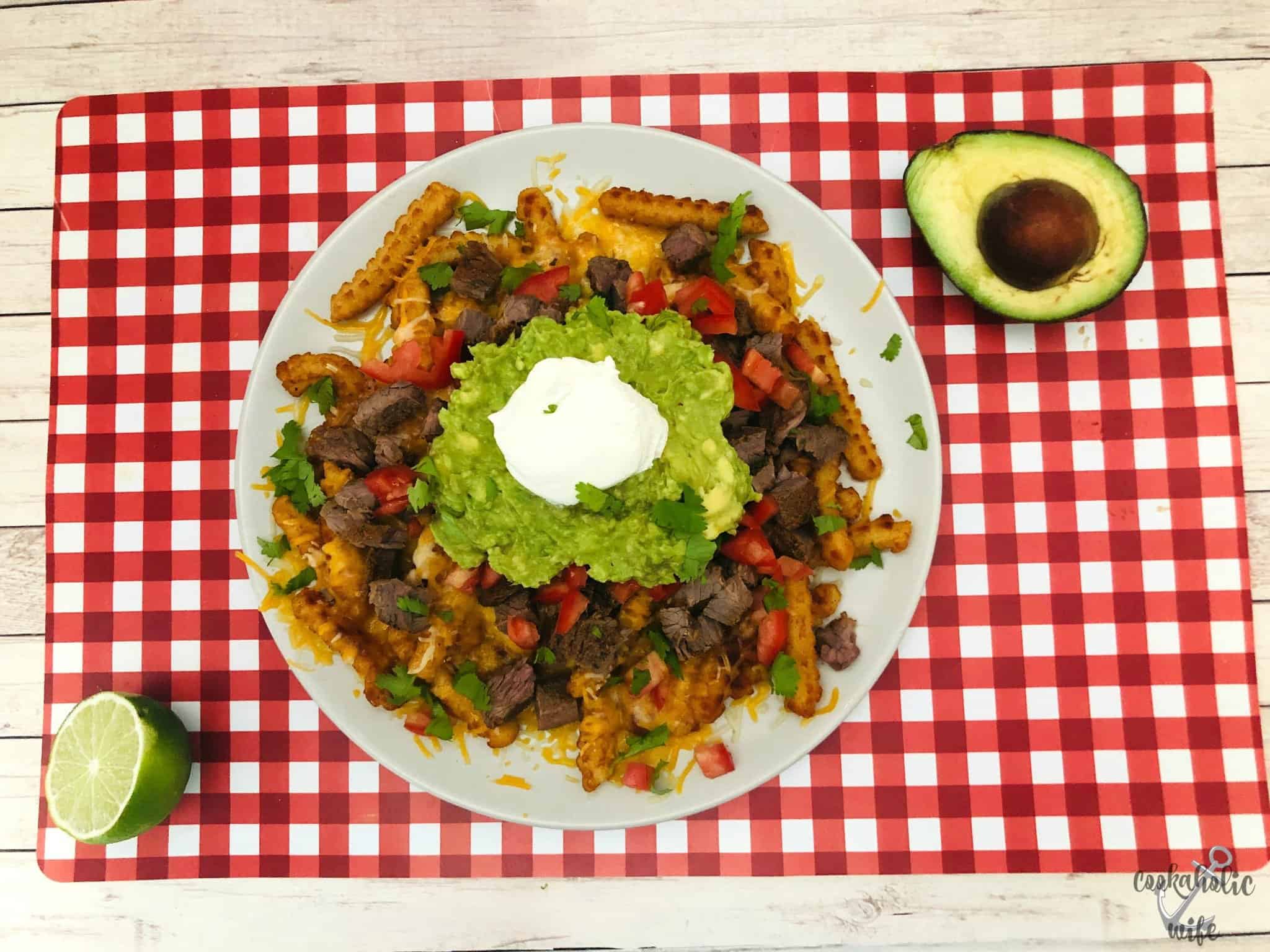 Anyway, their Carne Asada Fries are delicious. They use shoestring fries, cover them in monterrey jack cheese, piles of perfectly seasoned beef and then this huge dollop of homemade guacamole. I can't believe I've never thought to make them at home before. Avocado and Lime are the ingredients for June's Improv Cooking Challenge and while trying to think of what to make, it dawned on me that this incredibly tasty fries had both!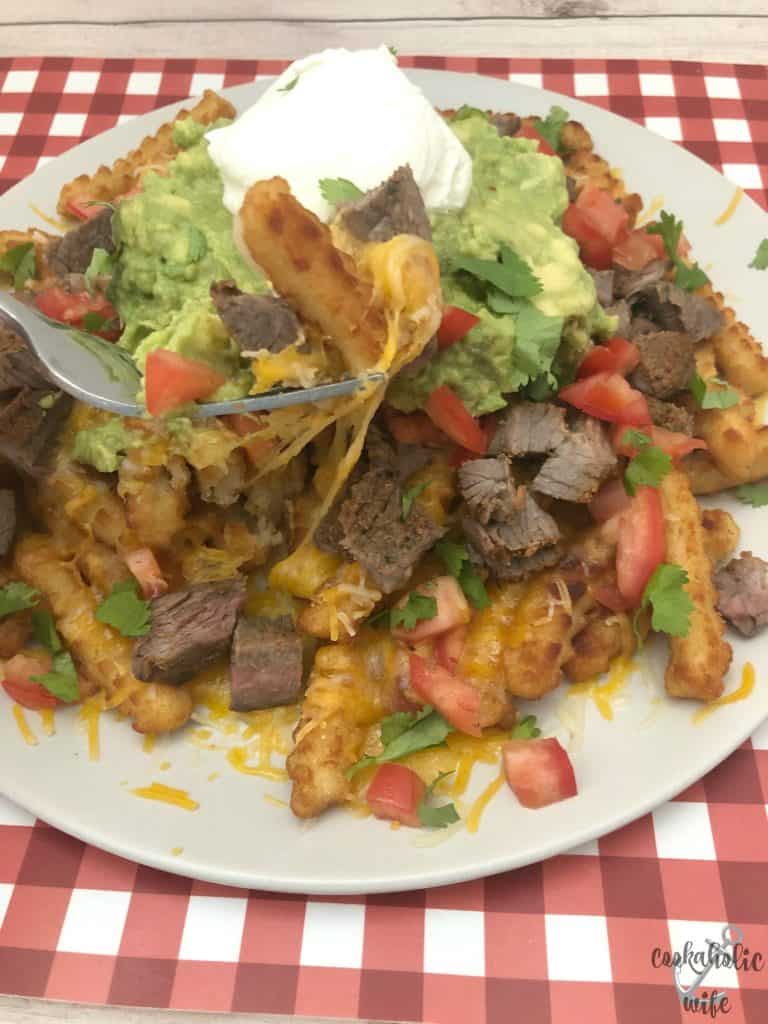 WHAT IS CARNE ASADA?
Carne Asada literally translates to "grilled meat" and it is marinated grilled beef cut, usually flank steak or skirt steak. It is seasoned with salt, pepper, garlic, cilantro, lime juice, orange juice and vinegar. Many add a minced jalapeno to the marinade as well to increase the flavor.
HOW LONG DO I MARINATE THE MEAT?
An hour or two will do, but you can leave the meat in a marinade overnight.
DOES CARNE ASADA NEED TO BE GRILLED?
Grilling the meat creates a char which increases the flavor, but if you do not have a grill you can broil the meat or pan-sear it.
IS THE MEAT TOUGH?
It can be. Flank steak and skirt steak are tougher cuts of meat, which is why the marinade is important. The acids from the lime and orange juice help to break down the meat. Cutting the meat against the grain makes it less tough as well.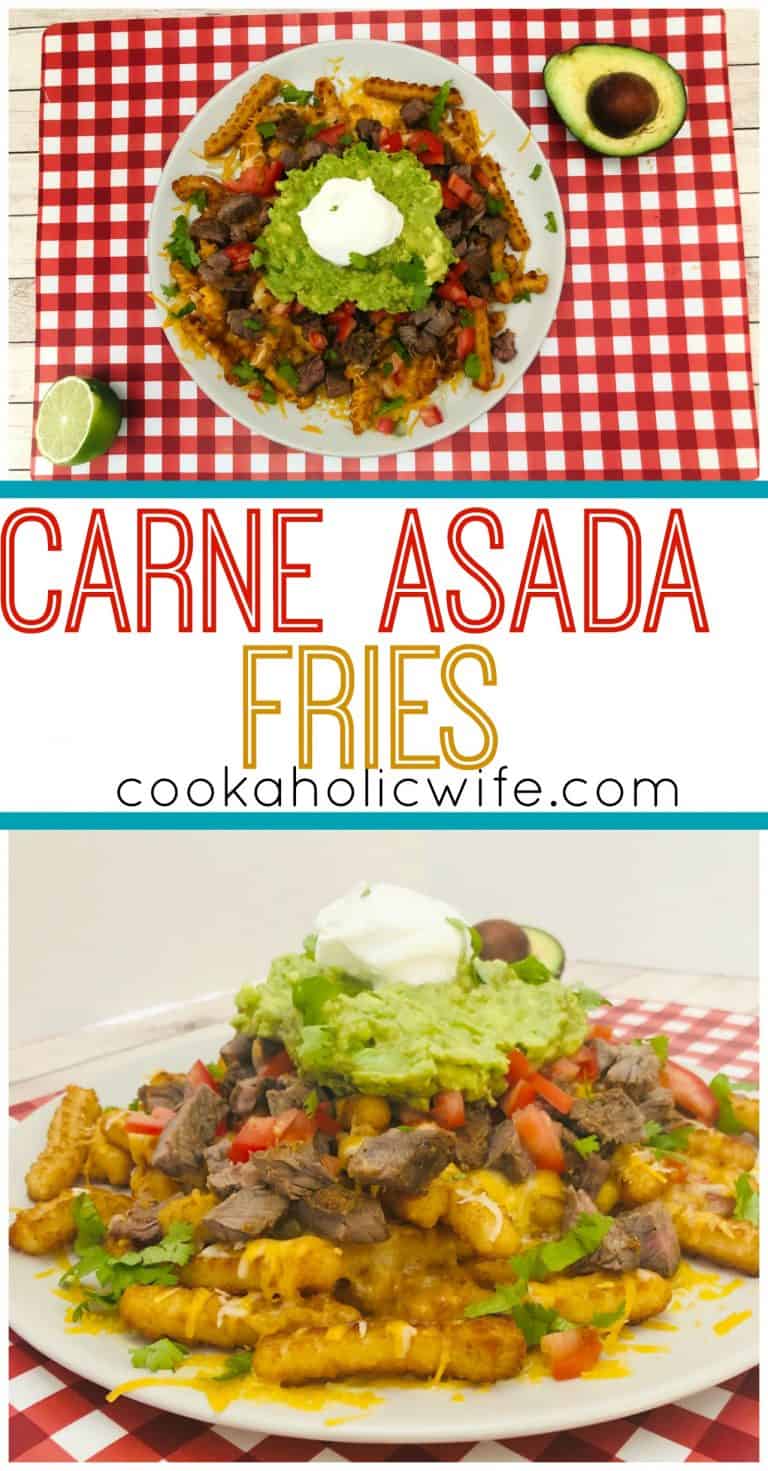 Recipe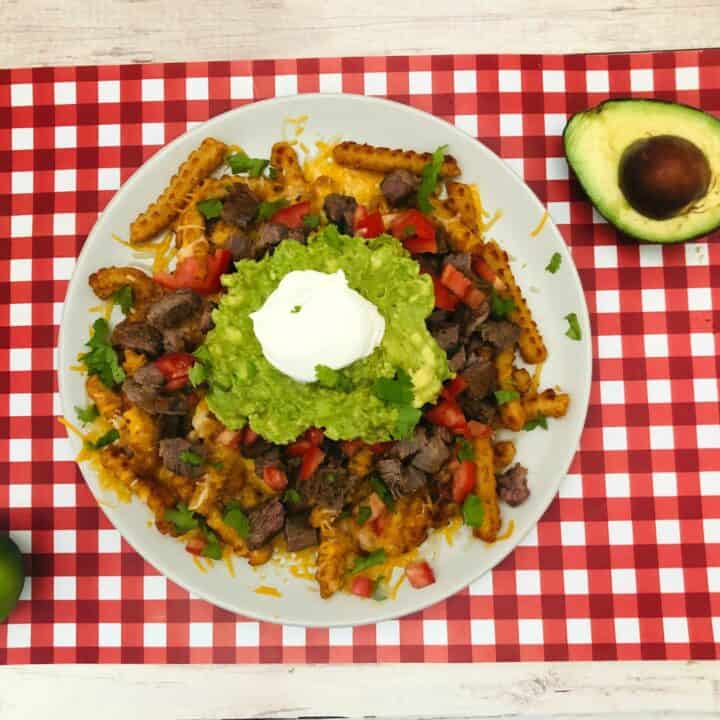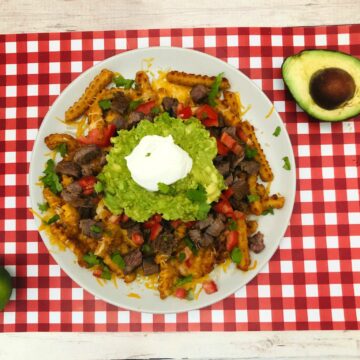 Carne Asada Fries #ImprovCookingChallenge
Carne Asada Fries are the best Mexican appetizer to your meal. Flavorful beef on top of crispy fries topped with cheese, guacamole, tomatoes and sour cream.
Ingredients
For the Carne Asada:
1 ½

lbs

flank or skirt steak

½

cup

fresh cilantro

chopped

½

cup

orange juice

¼

cup

vegetable or canola oil

juice of 2 limes

2

tablespoon

garlic

minced

1

teaspoon

kosher salt

1

teaspoon

pepper
For the Fries:
1

bag frozen fries

shoestring, crinkle or steak is best

2

cups

shredded Mexican or monterrey jack cheese
For the Toppings:
2

avocados

ripe

1

teaspoon

lime juice

1

teaspoon

kosher salt

1

roma tomato

finely diced

Sour cream

optional

sliced jalapenos

optional

chopped cilantro

optional
Directions
For the Carne Asada:
Combine the cilantro, orange juice, oil, lime juice, garlic, salt and pepper in a bowl.

Add the flank steak to a ziptop bag or a bowl and pour the marinade over it. Toss to coat and refrigerate for at least 2 hours but up to overnight.

Remove the steak from the bag and discard the marinade. Grill the steak over high heat for 3-4 minutes on each side. Or pan-sear the steak over medium high heat for 3-4 minutes on each side.

Remove the steak and let rest for 5 minutes. Slice against the grain into strips, then dice the strips into bite sized pieces.
For the Fries:
Preheat the oven according to package instructions.

Lay the fries out in a single layer on a sheet pan.

Cook according to package instructions, usually 15-20 minutes.

Push the fries into a mound on the sheet pan and sprinkle the cheese on top.

Return to the oven for 2-3 minutes or until the cheese has melted.

Remove from the oven and set aside.
For the Toppings:
Scoop the flesh of the avocado into a bowl, removing the pit. Add the lime juice and salt and mash until desired consistency.
To Assemble:
Transfer the mound of cheese covered fries to a serving platter.

Sprinkle the chopped meat on top.

Top with the guacamole, diced tomatoes and optional sour cream, sliced jalapenos and cilantro.

Serve immediately.
Notes
This recipe requires at least 2 hours of marinating! 
The guacamole can be made in advance. Prepare as stated above, then press plastic wrap to the top of the mixture, cover with a lid and refrigerate. This will stop the guacamole from browning, but use within a few hours.
You can still eat browned guacamole. It just looks less appealing.
To reheat this dish, place under the broiler for 2-3 minutes or until warm.
Recipes on Cookaholic Wife are for information purposes only. Nutritional Data provided has not been evaluated by a nutritionist.
Seriously, why have I never made these before? The weren't as perfect as the ones at Taco Love Grill, but they came in a close second and we pretty much devoured these in a few minutes. I need to figure out if there is a way to grill frozen fries because as the weather gets hotter and hotter, I try to avoid turning on my oven as much as possible. Being able to make this entire dish on the grill would be absolutely perfect!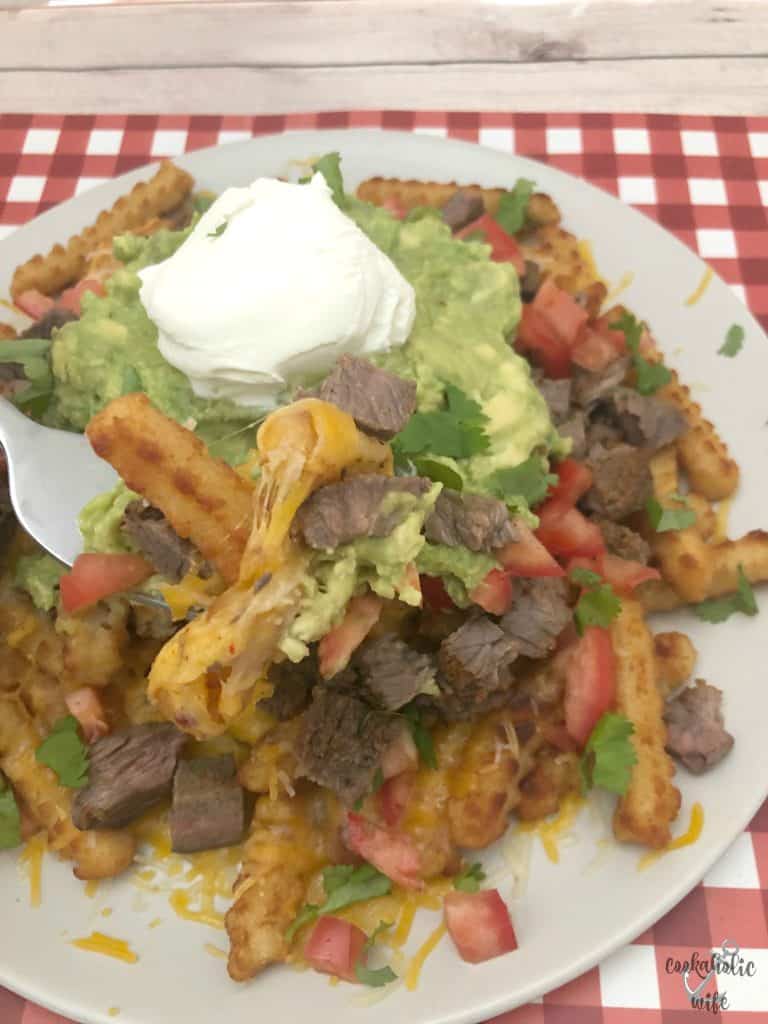 The #ImprovCookingChallenge is a monthly blogging event where two ingredients are assigned to a month. Bloggers can make any recipe they like as long as it features the two ingredients. If you are a blogger and would like to join us, please visit our Facebook page. You can also read more about the event on our our home page. If you'd like to see previous creations, check out our Pinterest board.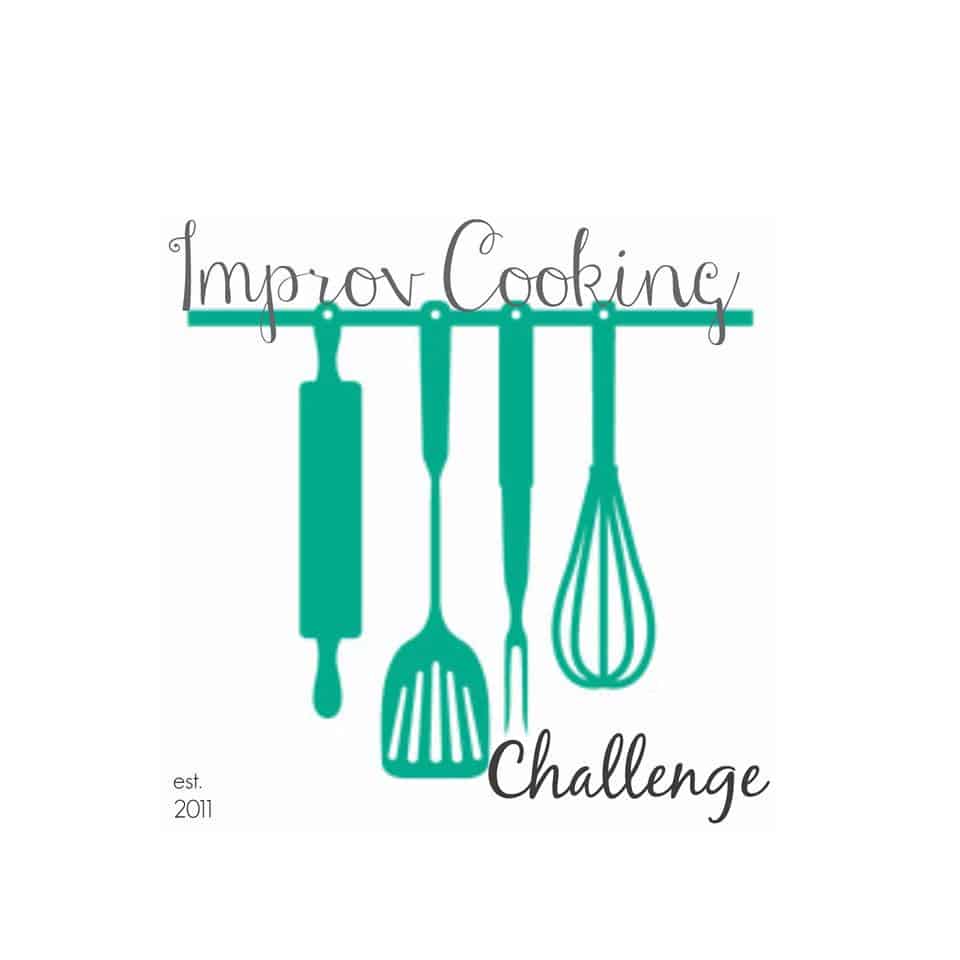 Check out what the other bloggers have made for this event!
Avocado & Lime
Improv Cooking Challenge