Many, many moons ago back in the beginning of my blogging days, Dunkin' had a cranberry orange muffin as their featured muffin for fall. I think I probably ate a hundred of them while they were available. And then one day, they were just gone. Unable to give up that sweet and tart breakfast delight, I set out to make some of my own.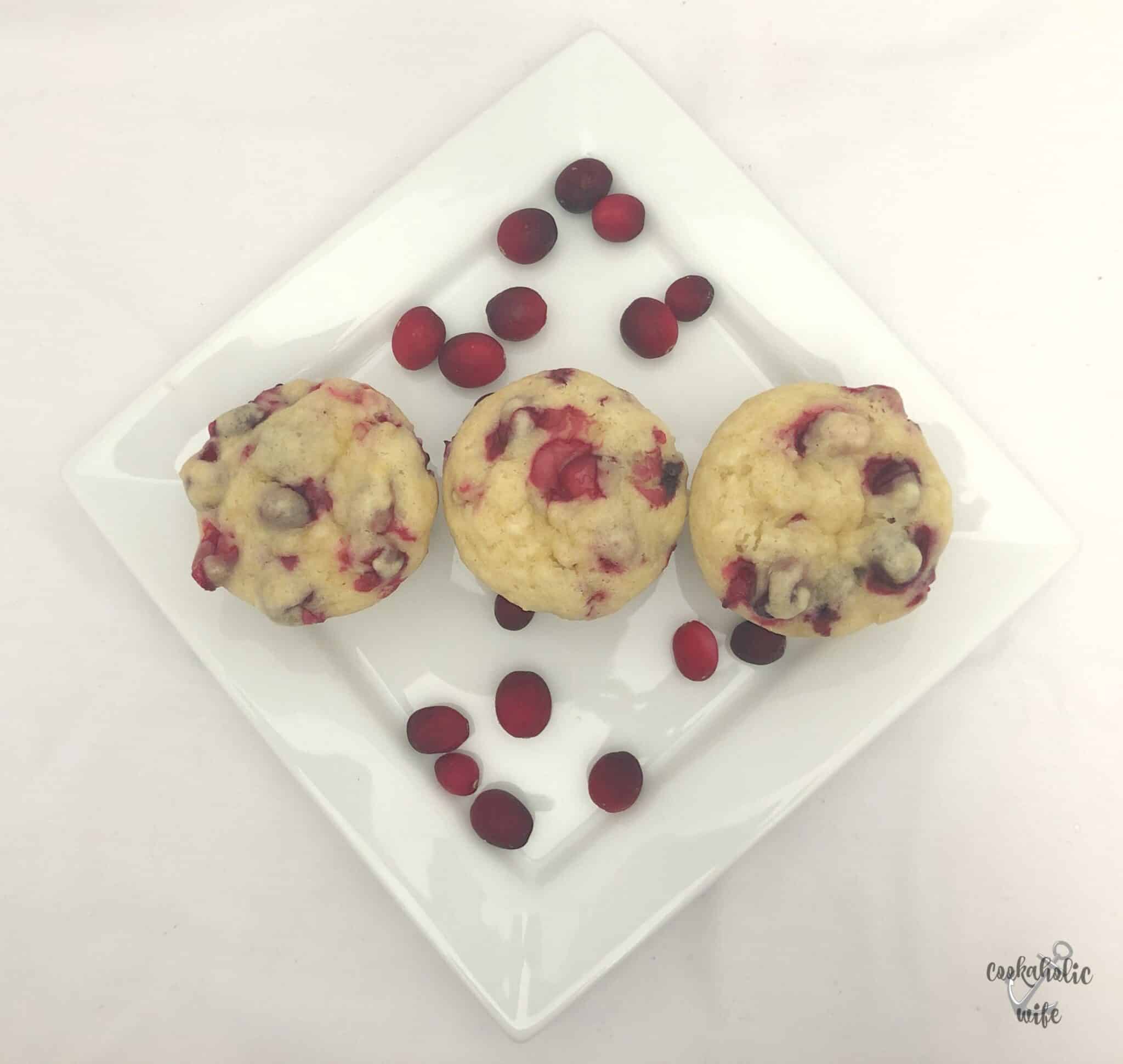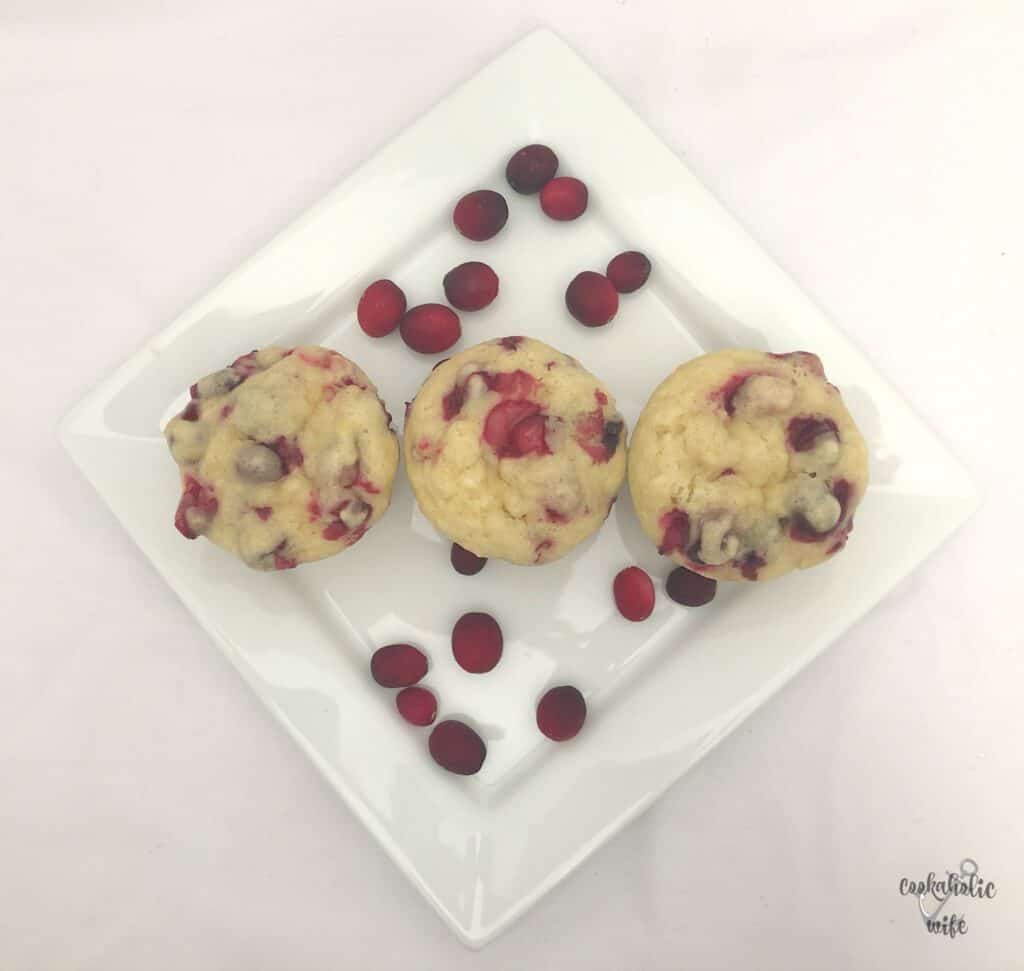 As I think I've mentioned, when I switched over from Blogger to WordPress a decent amount of my recipes prior to 2012 didn't come over. I tried to correct as many of them as possible, but in the end, there are still a bunch of recipes I need to recreate and share again with you. This is one of those recipes.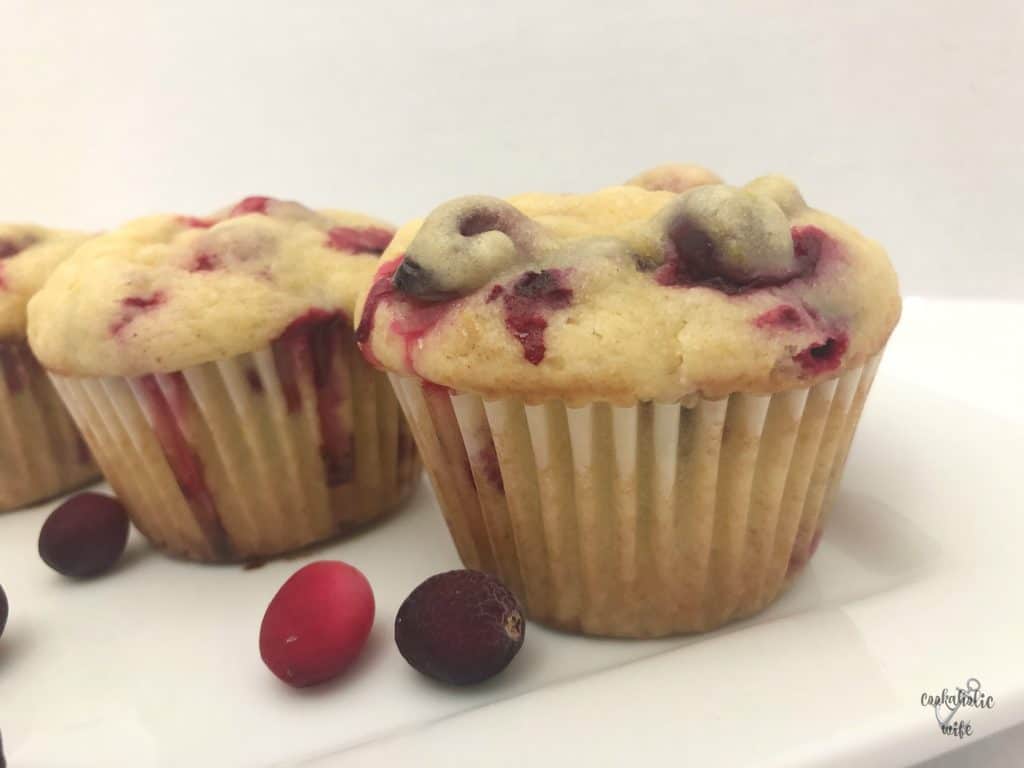 Perfectly sweet and tart, if you are a fan of cranberries, you're going to really enjoy these muffins. Orange is a great partner to cranberry and the zest really pumps up the orange flavor in these muffins.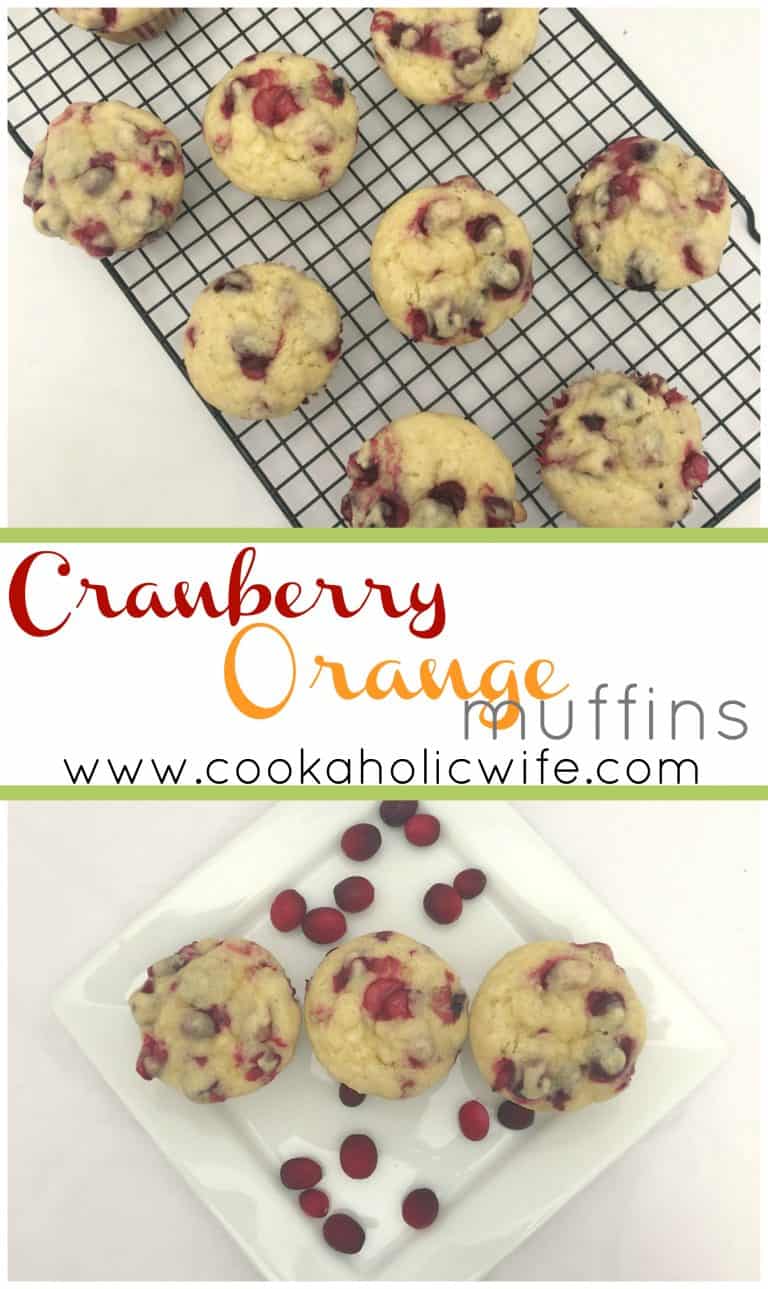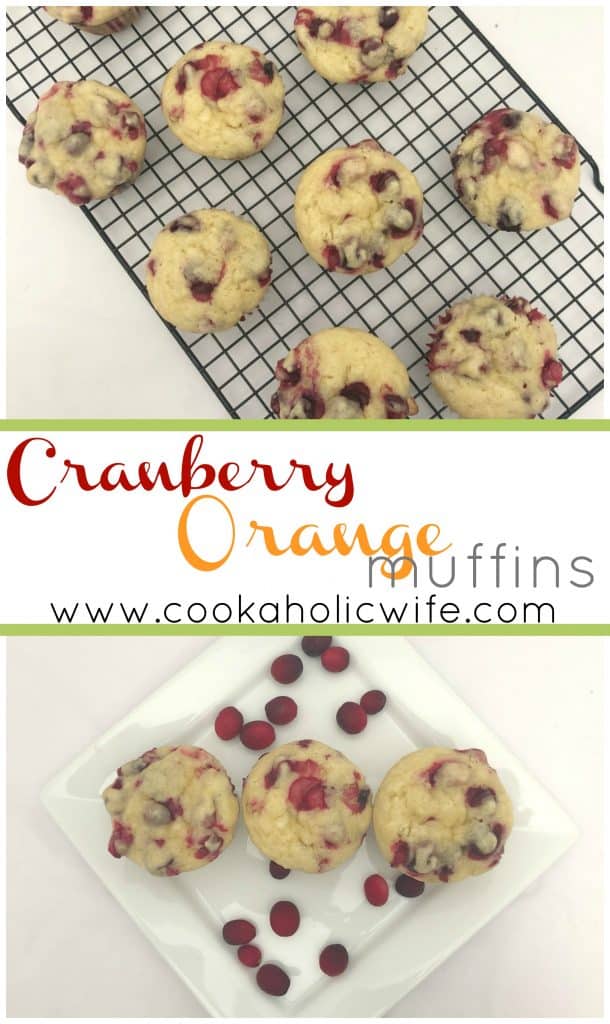 Recipe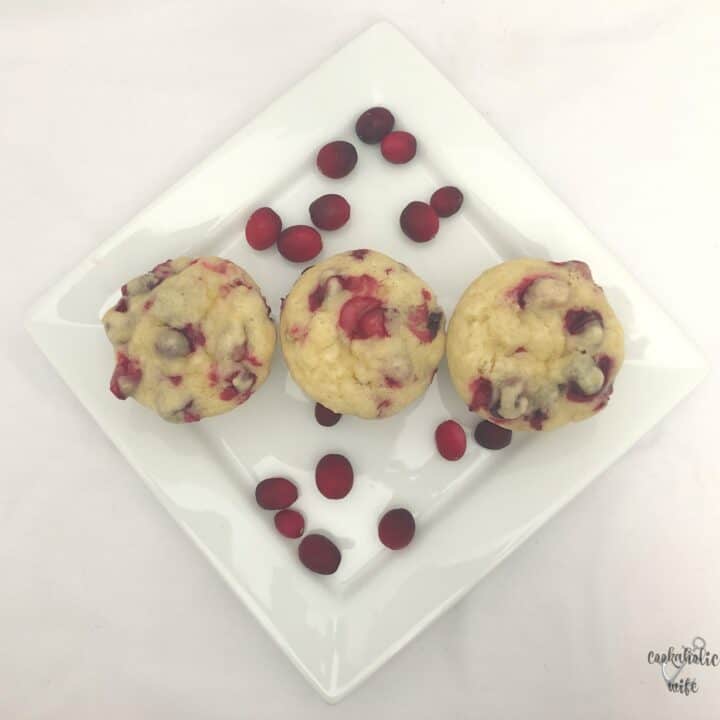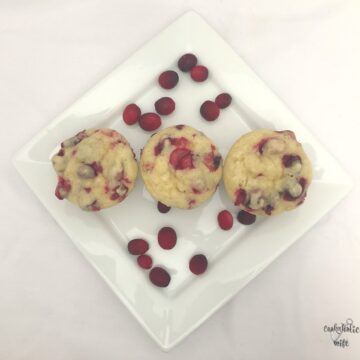 Cranberry Orange Muffins
Sweet and tart, these Cranberry Orange Muffins are bursting with flavor and a great breakfast treat in the fall.
Ingredients
1

cup

sugar

½

cup

vegetable oil

½

cup

milk

¼

cup

orange juice

1

teaspoon

vanilla extract

1

egg

zest of 1 large orange

2

cups

+1 tablespoon all purpose flour

4

teaspoon

baking powder

½

teaspoon

kosher salt

12

oz.

package fresh cranberries
Directions
Preheat the oven to 425 degrees. Line a muffin pan with liners.

Place the cranberries in a large bowl and toss with the one tablespoon of all purpose flour.

In a large bowl, whisk together the sugar, vegetable oil, milk, orange juice, vanilla extract, egg and zest.

In a medium bowl, whisk together the 2 cups of flour, baking powder and salt.

Gently whisk the wet ingredients into the dry until just combined. Add in the cranberries and fold with a spoon until fully combined.

Fill each muffin liner to the top with the batter.

Bake for 5 minutes, then reduce the temperature to 375 and bake 13-14 minutes more.

Remove muffins from the oven and cool on a wire rack for 5 minutes, before removing from the muffin pan and cooling completely on the wire rack.
Notes
Muffins will keep in an airtight container for 3-4 days.
Recipes on Cookaholic Wife are for information purposes only. Nutritional Data provided has not been evaluated by a nutritionist.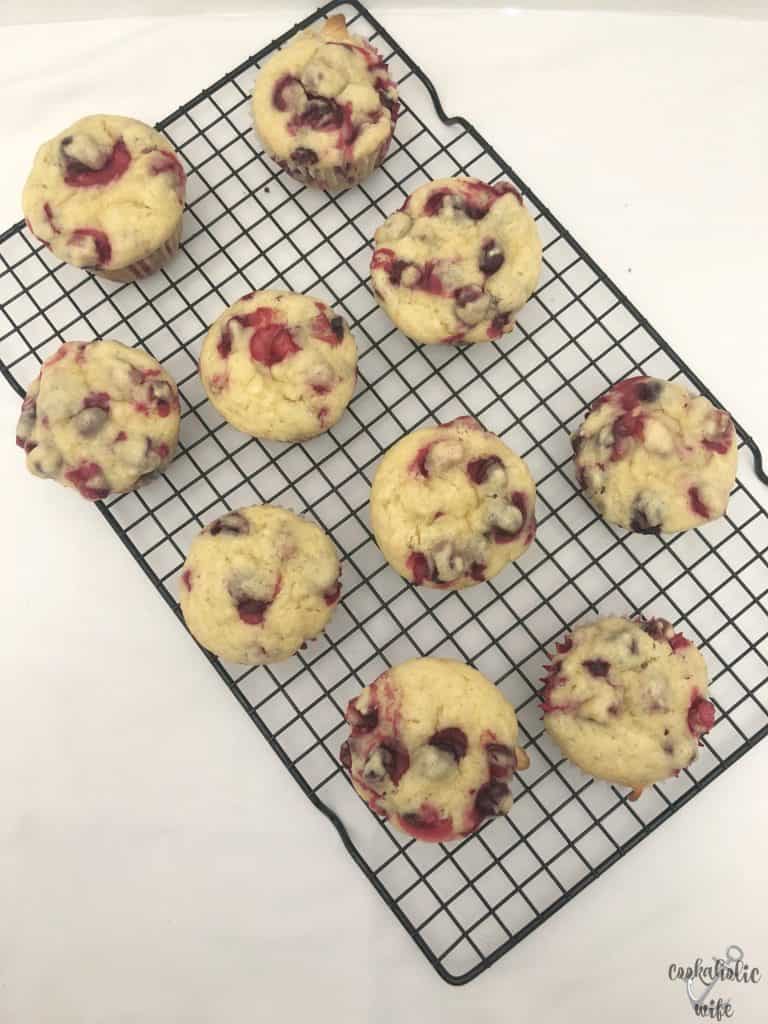 I loved these muffins so much I actually made them two weekends in a row. My coworkers devoured them the first time so I knew they'd do the same if I brought them in again.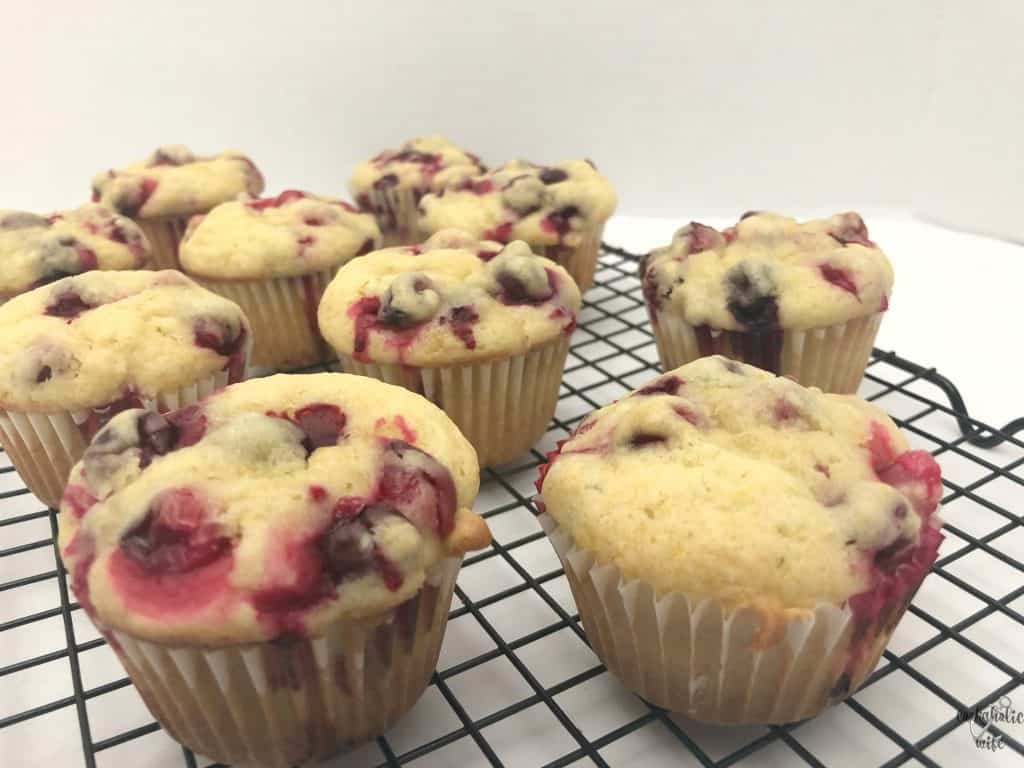 I'm excited to be sharing this recipe as part of Cranberry Week - now in it's third year! See all the tasty cranberry recipes being shared today below and follow #cranberryweek on social media for more ideas all week long.