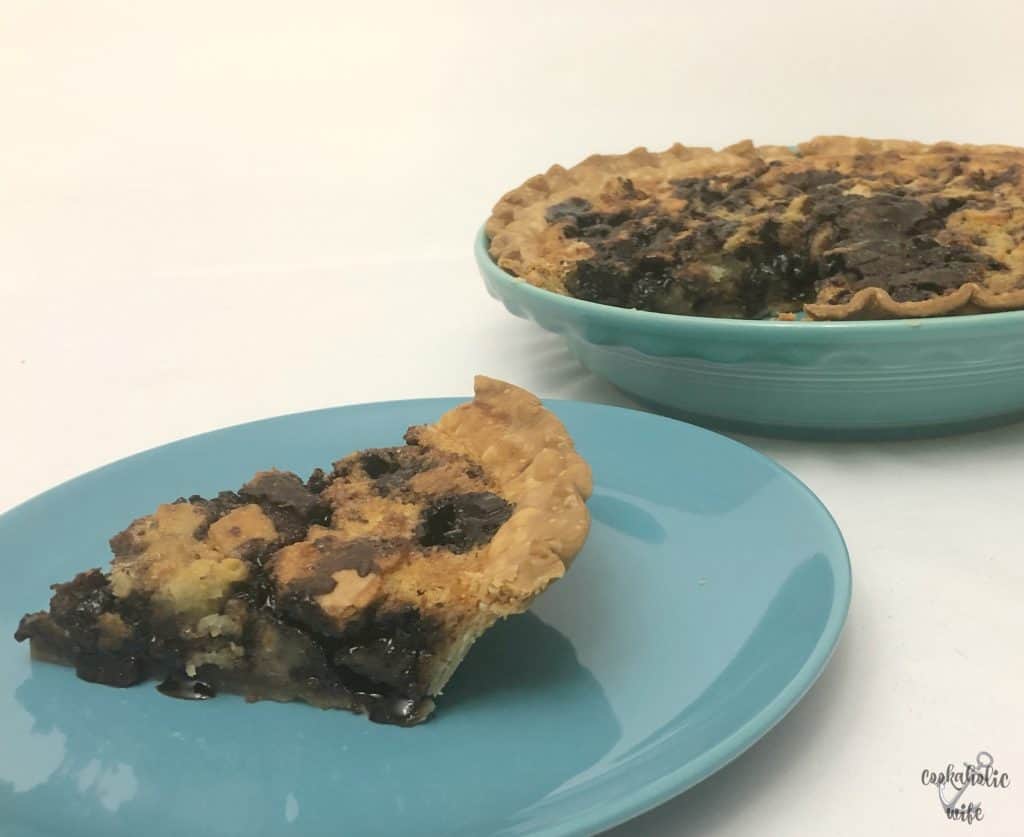 If you are a fan of Food Network's, the Next Food Network Star, you might remember a guy back on season 9 named Rodney Henry. He was known as the pie-guy from Baltimore. Being from here myself, of course I wanted him to win. He didn't, but what we managed to get may have been even better. He now has three Dangerously Delicious Pies locations. The closest one to me is in Canton, which is right outside of Baltimore City and a cool place to hang out.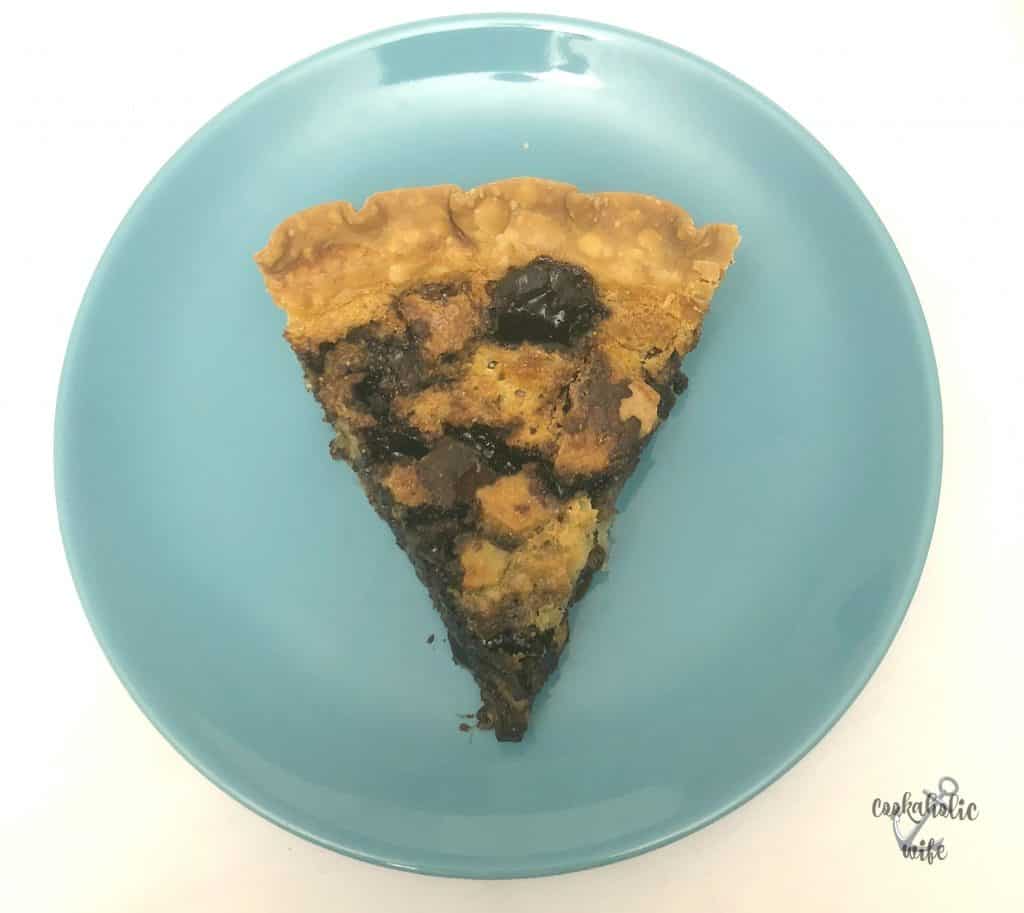 A couple of years ago, one of my cousins asked what she could bring for Thanksgiving. I said I had no idea, but then she mentioned that she worked right nearly the Canton location of Dangerously Delicious pies. Of course we had to have one! She got the Baltimore Bomb pie and none of us could get over how amazing it was. Since then, we've had a Dangerously Delicious pie just about every Thanksgiving.
And then a few weeks ago I was trying to figure out what to make for this event. There's probably close to a trillion chocolate recipes out there, but none of them were inspiring me to be made. I flipped through cookbooks, I tried various searches on google and Pinterest, I went through magazines. I started thinking about what I made last year and how it would be really neat if I could do some type of a local recipe every year. (Last year I made Smith Island Cake) Expecting to find nothing, I searched "Maryland chocolate recipes" and a recipe for the Baltimore Bomb pie appeared.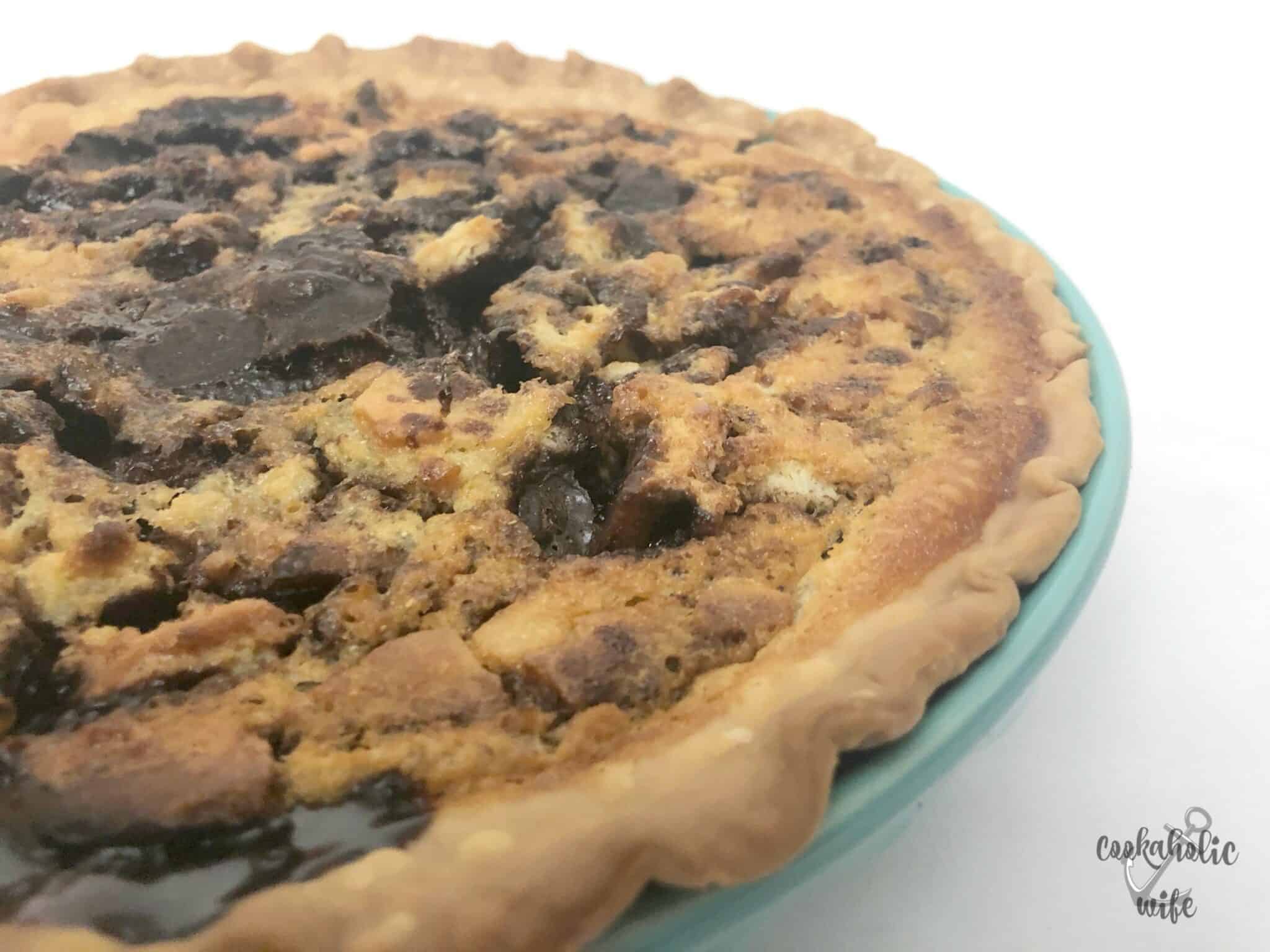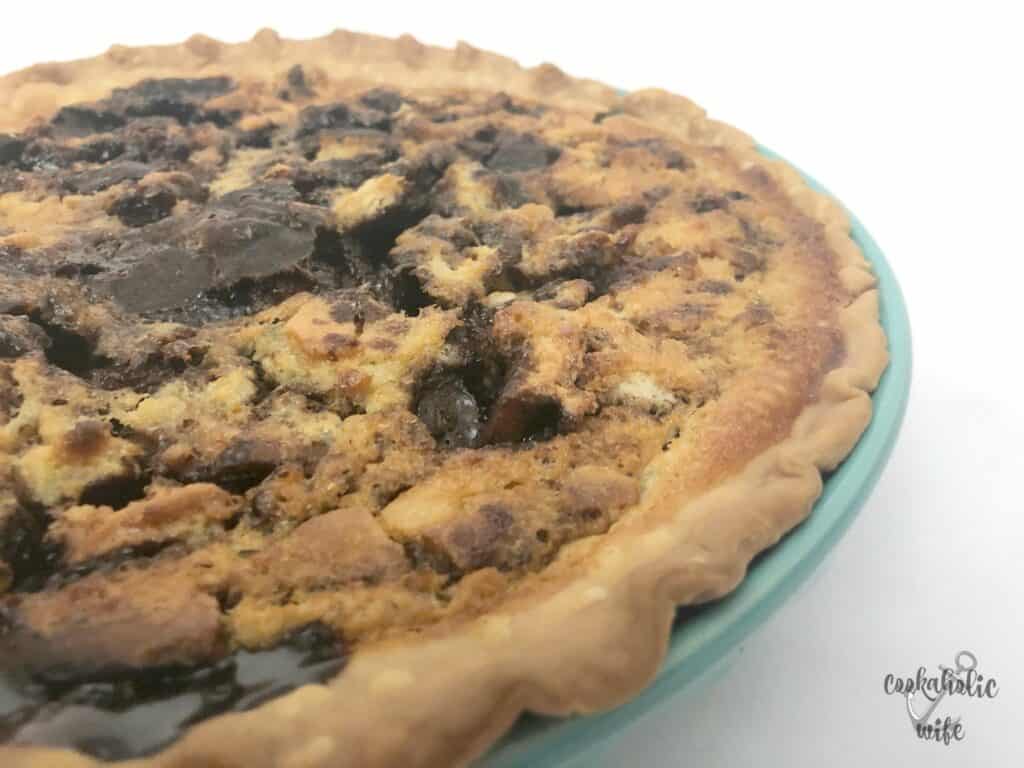 My eyes lit up, I scanned the recipe and I legit nearly tripped over my own two feet getting out the door to run to the store and pick up Berger cookies to make this pie a reality.
I guess I should back up a minute on Berger cookies. If you aren't from Maryland, I'm sure you've never heard of these. Berger cookies came to Maryland from Germany back in the 1800's and have been served here ever since. It's a shortbread style cookie with a chocolate fudge frosting that covers the entire top of the cookie. This pie is made using a chess pie base and these cookies added in.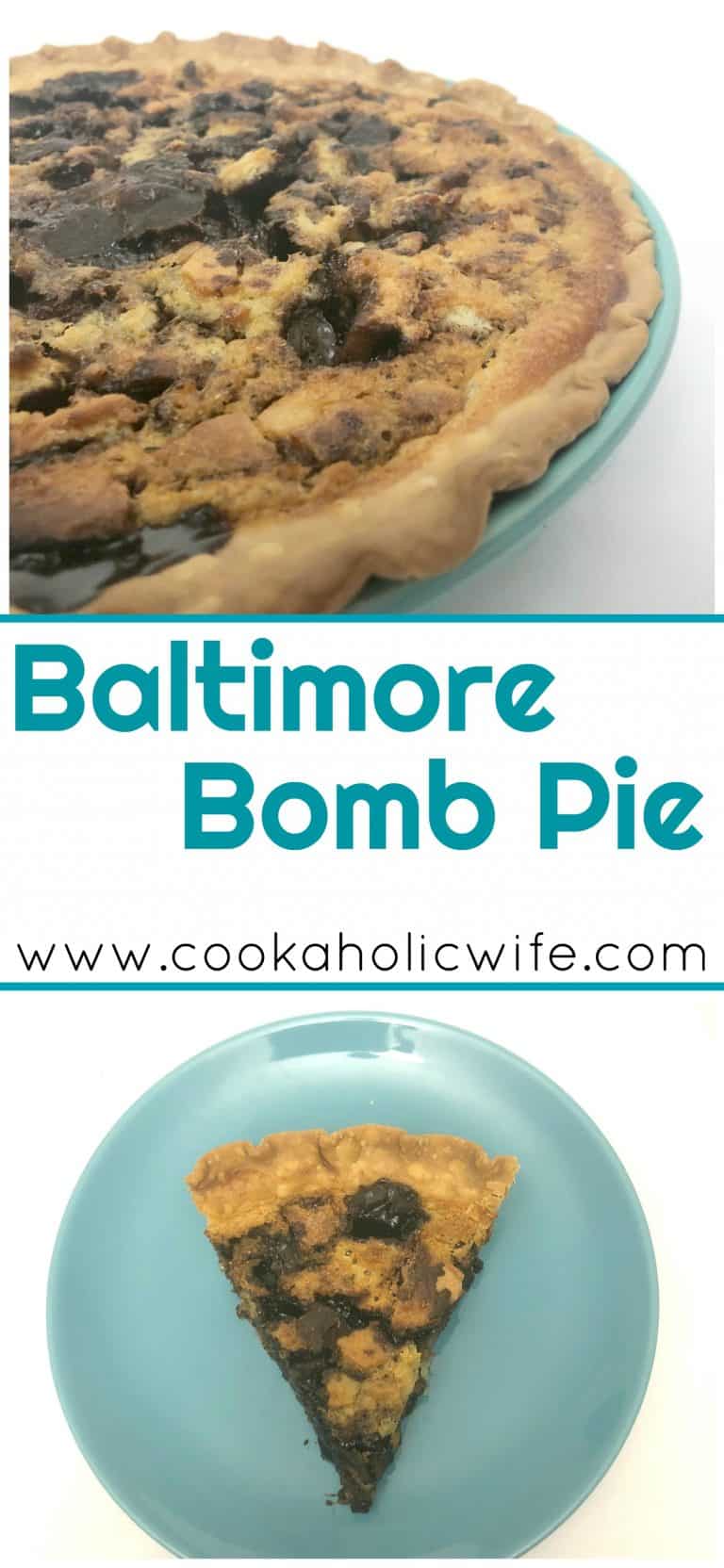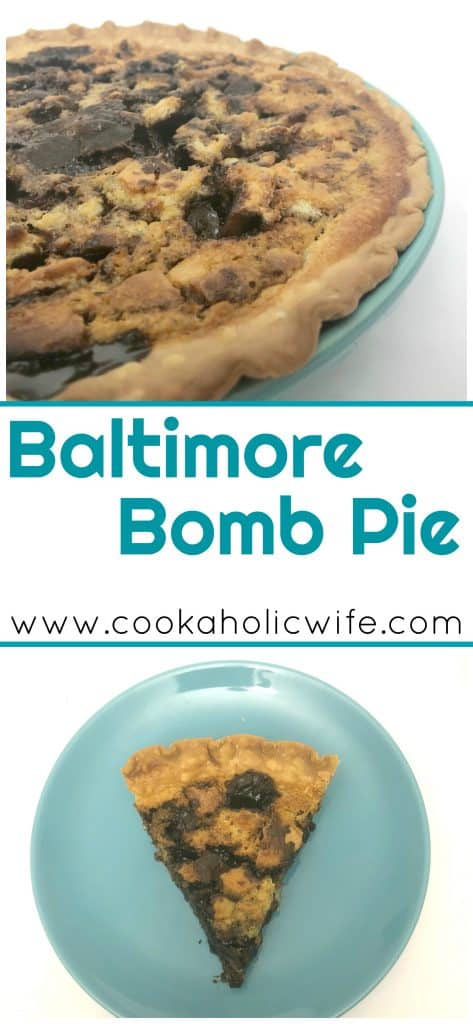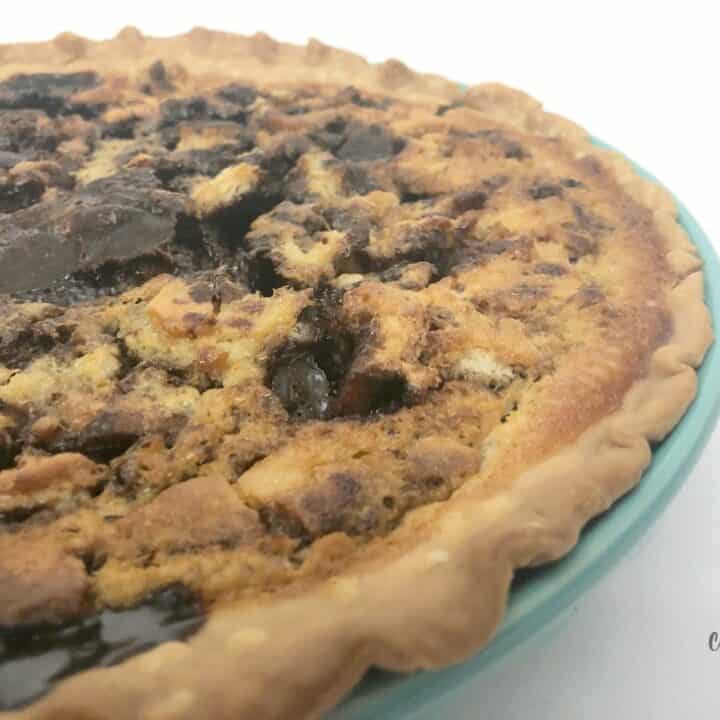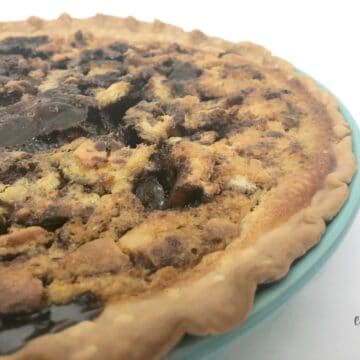 Baltimore Bomb Pie
A decadent vanilla chess and chocolate pie made with Maryland's own Berger cookies.
Ingredients
1

refrigerated pie dough

thawed

1

package Berger cookies

approximately 8 cookies

1

stick unsalted butter

3

eggs

½

cup

milk

½

cup

sugar

1

tbsp

apple cider vinegar

1

tsp

vanilla extract

1

tbsp

cornstarch
Directions
Preheat the oven to 350 degrees.

Press the pie dough into a deep dish pie plate.

Break up the Berger cookies and place in an even layer over the pie dough.

In a small saucepan, melt the butter over medium high heat. Remove from the heat and allow to cool slightly.

In a medium bowl, whisk together the eggs, milk, sugar, vinegar and vanilla extract until combined. Pour in the melted butter and whisk until combined, then whisk in the cornstarch.

Pour the mixture over the Berger cookies.

Place the pie pan on a baking sheet and bake for 55-65 minutes or until the center is just set.

Transfer to a wire rack to cool completely before slicing and serving.
Notes
Recipe can be made 1-2 days in advance, cooled completely and refrigerated. Let pie come to room temperature before serving.
If you cannot find Berger cookies, here is a recipe I found for a recreation of them. Use enough cookies to cover the bottom of the pie crust.  Berger Cookie Recipe
Recipes on Cookaholic Wife are for information purposes only. Nutritional Data provided has not been evaluated by a nutritionist.
If you are a fan of decadent pies, this one is going to be right up your alley. It's also one of the easiest pies I've ever made. Of course, you could make your own pie dough and homemade cookies, but who really has time for that? If you're looking for a pie recipe that is sure to impress your guests that doesn't require a ton of ingredients, I highly, highly recommend this pie.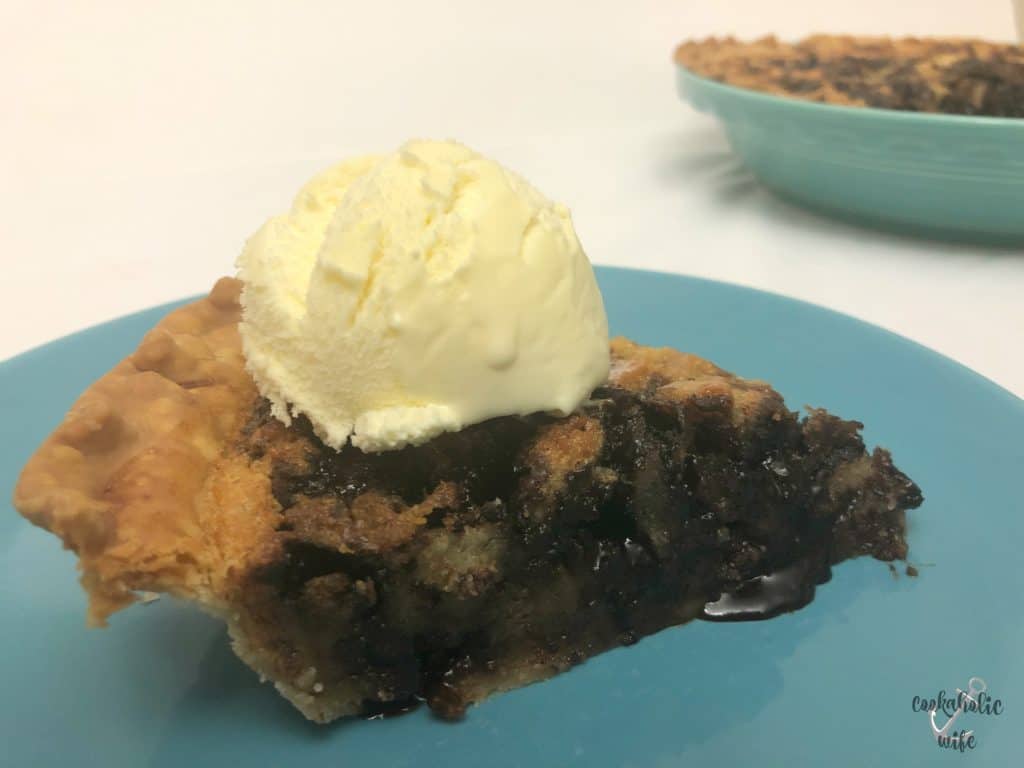 I'm not going to lie, I was so pleased when I pulled this out of the oven and it looked just like the one we had from the actual shop. I exercised absolutely all of my patience and then had to borrow some from my husband in order to wait for this pie to cool enough that I could slice and photograph it. And it was 100% worth the wait of every single minute after just one bite of it. It tastes exactly like the one we had from the shop!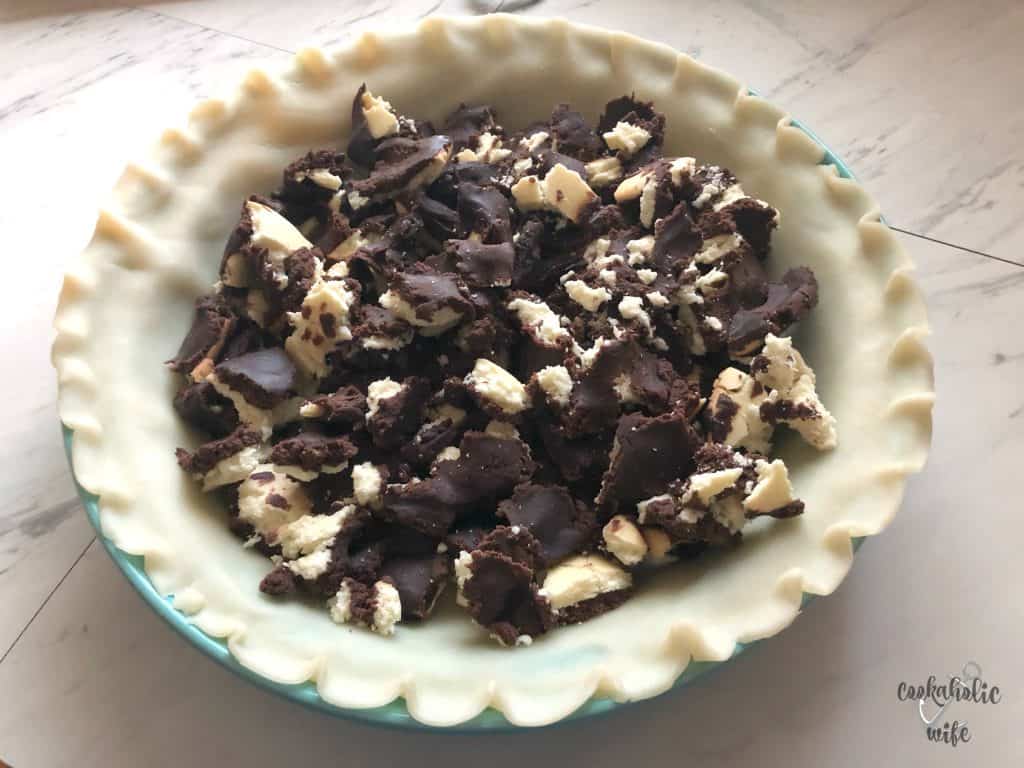 I took this into work and it didn't take long before my coworkers decided that it was a sugar coma after one bite. The pie is definitely sweet so you may want to cut it into very thin slices before serving to your guests!