Blueberry Basil Bourbon Smash is a refreshing summer cocktail, made with fresh blueberries and basil, simple syrup, bourbon and club soda.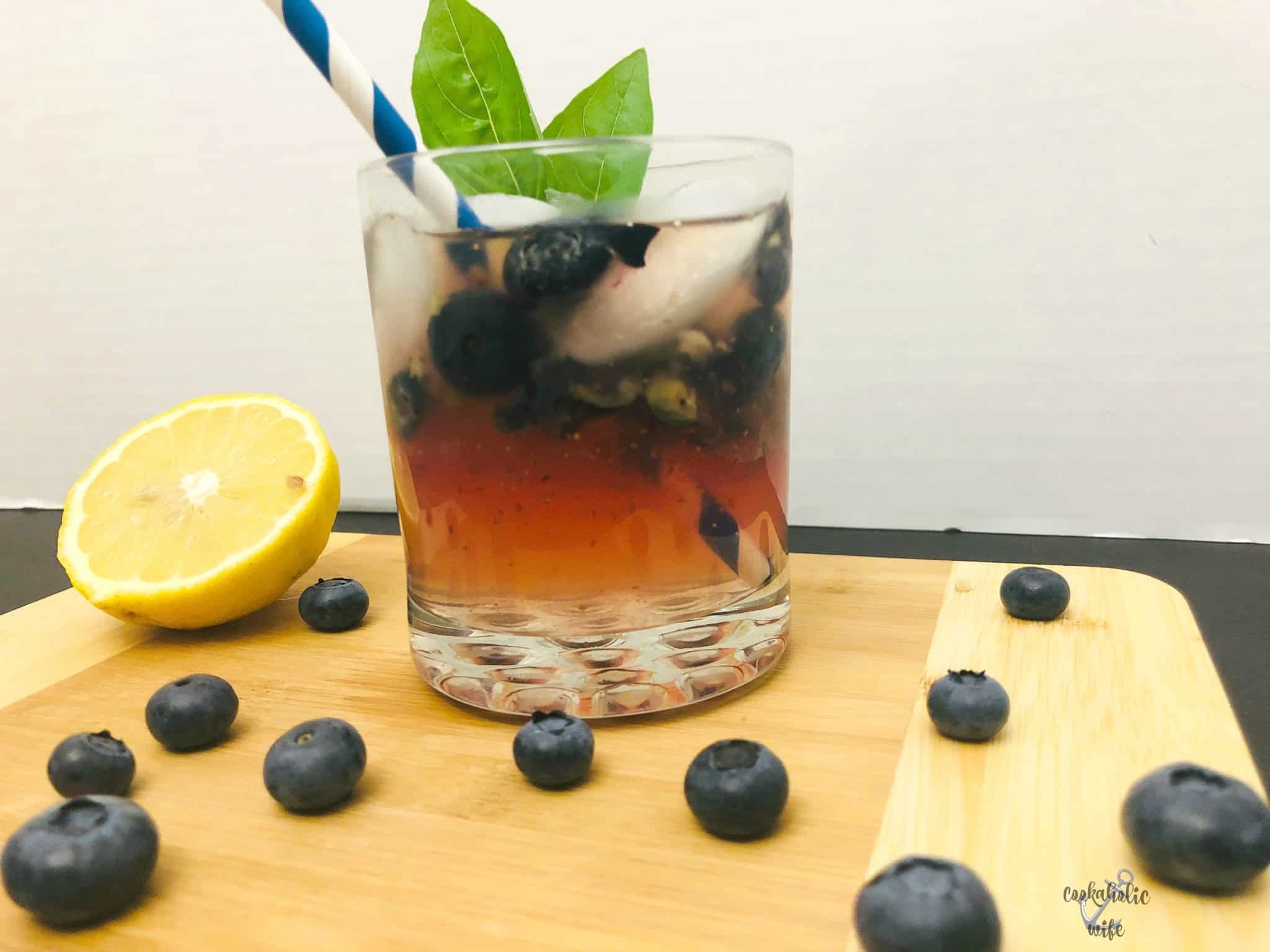 July is #NationalBlueberryMonth and this week I'm participating in Blueberry Week, so you get a whole five days of blueberry recipes from me!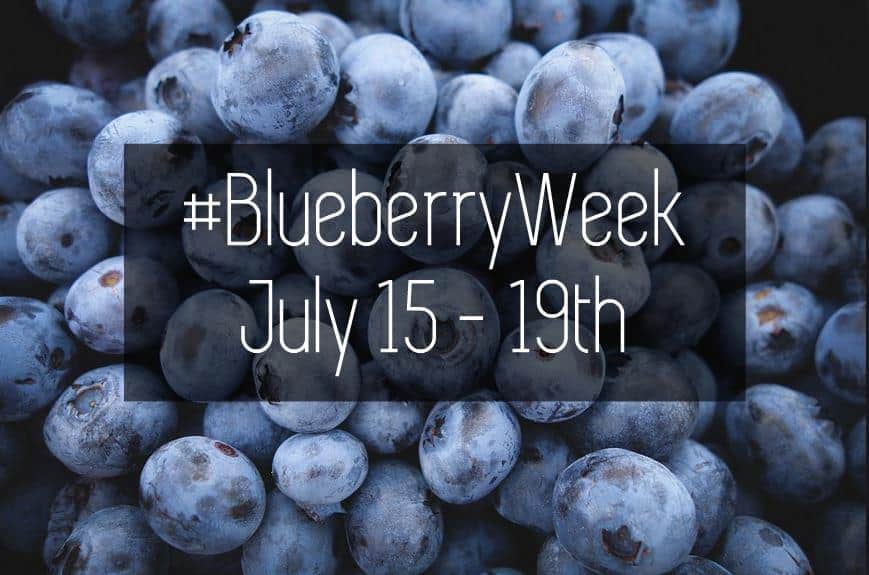 While I don't really care to just pop fresh blueberries in my mouth as a snack, I do love to bake with them and mix them into drinks, like this blueberry bourbon smash cocktail. As I've mentioned, I absolutely love bourbon! It pairs so well with fruits in any season so it is always the right time to enjoy a bourbon cocktail! 😃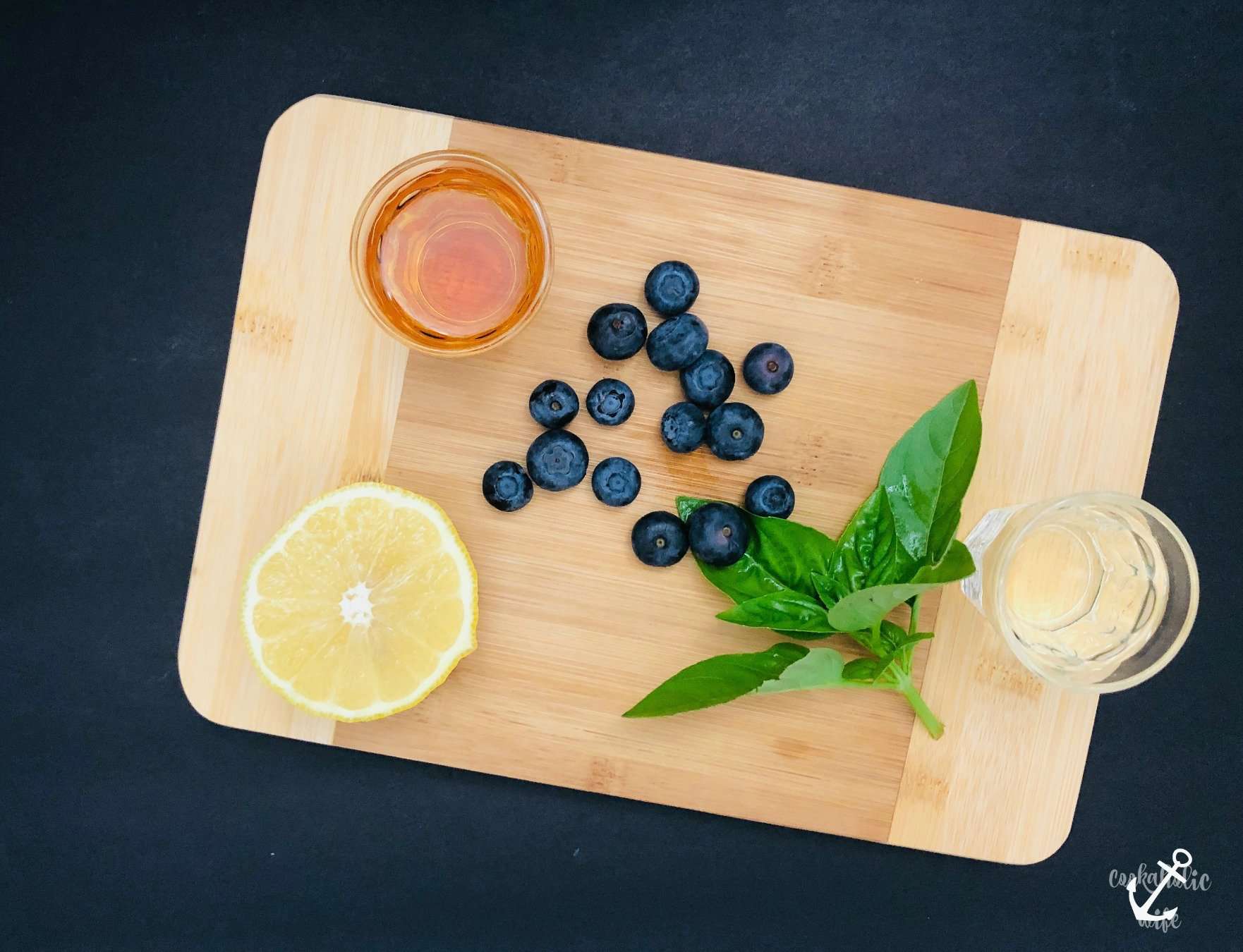 WHAT IS A BOURBON SMASH?
A smash is one of the oldest types of cocktails that exists, similar to a Mint Julep but it includes fruit or fruit juice. While there is no exact recipe for a smash cocktail, they all have the same ingredients: a spirit, a sweetener, fresh herb and fruit and it's served over ice.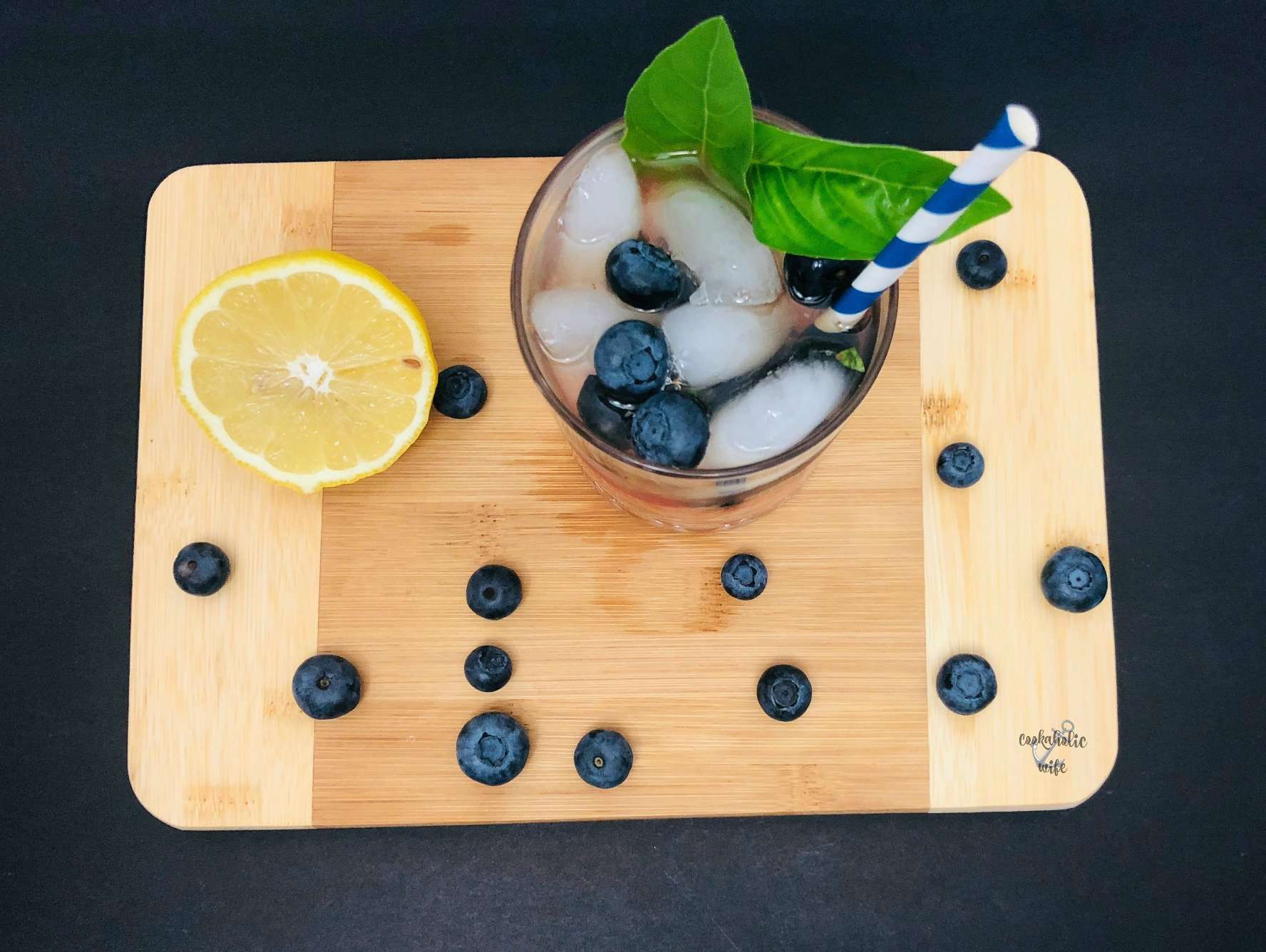 DO I HAVE TO USE BOURBON?
Nope! A smash can be made with whiskey, gin, rum, tequila, etc. Any type of spirit will do. Some fruits go better with certain spirits (like lime and tequila, cucumber and gin, lemon and whiskey) so feel free to change it up based off of what you have and your personal tastes.
WHAT OTHER HERBS CAN I USE?
Mint, is the most common
Thyme
Rosemary
Sage
SIMPLE SYRUP AND LEMON JUICE
Simple syrup is really simple. Sorry, I couldn't pass up saying that, but it totally is. It's just equal parts sugar to water, heated up until the sugar dissolves in the water. You can find plain simple syrup or flavor infused simple syrup in most liquor stores if you don't want to make your own. If you don't have a ripe lemon to squeeze, you can use the frozen or bottled varieties, but taste test because they can be even more acidic than juice from a fresh lemon.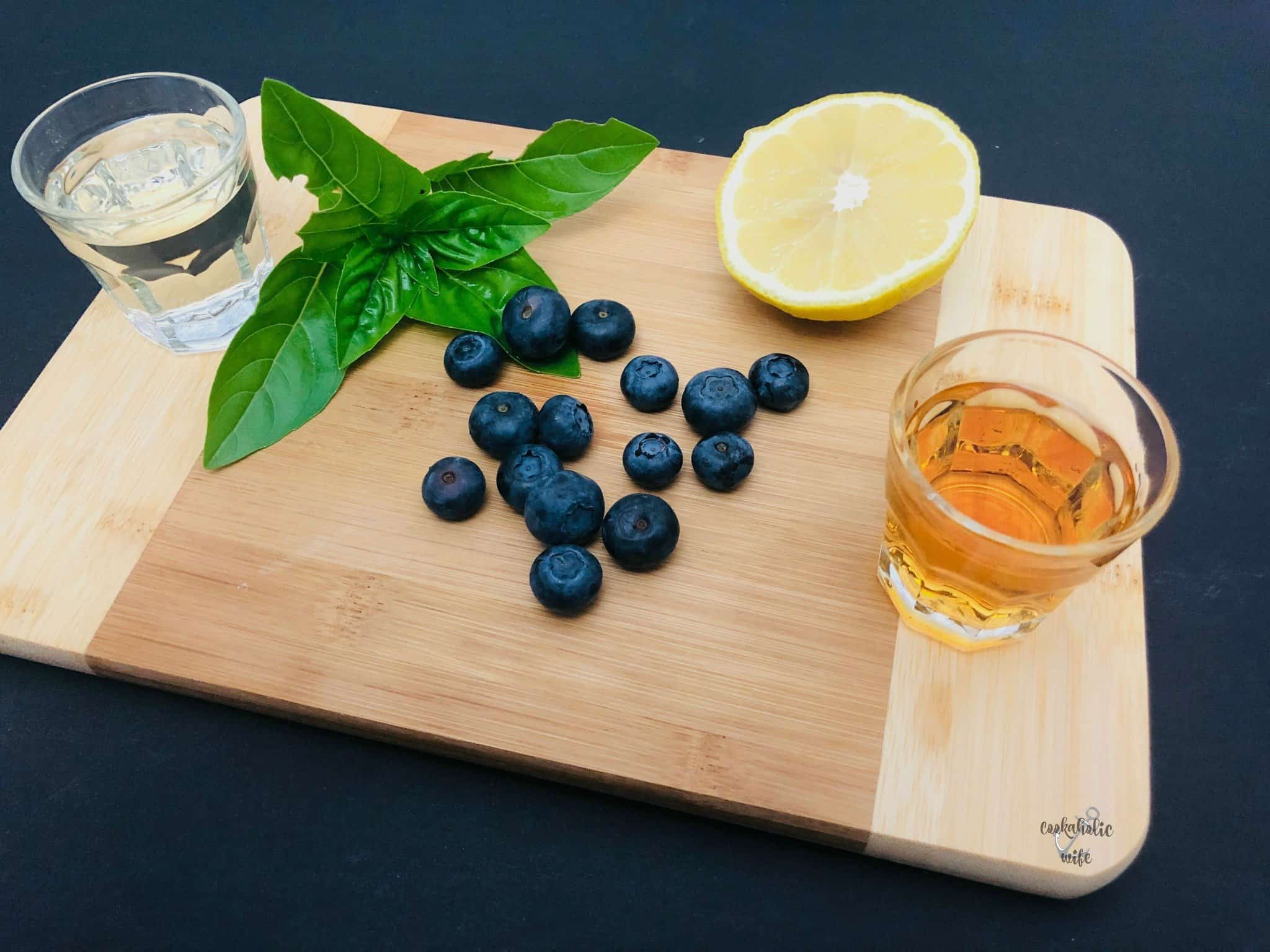 BLUEBERRY BASIL BOURBON SMASH INGREDIENTS
blueberries
lemon juice
simple syrup
fresh basil
bourbon
club soda or seltzer water
Club soda or seltzer water is optional to add, but I think it adds a nice touch to the drink and makes them go down a little easier. Feel free in increase the simple syrup if you like your drinks sweeter or add more bourbon if you want a stronger one.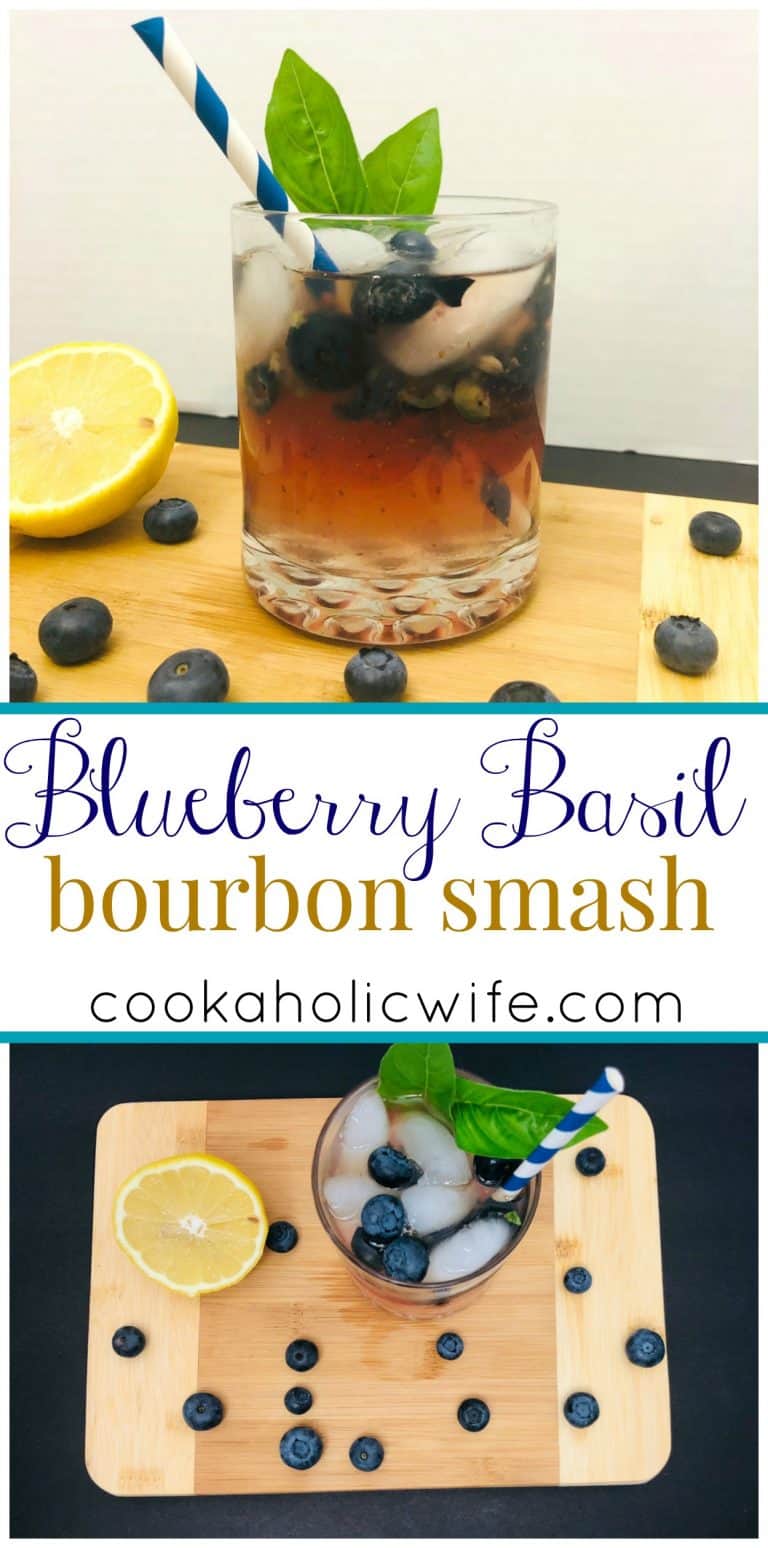 Recipe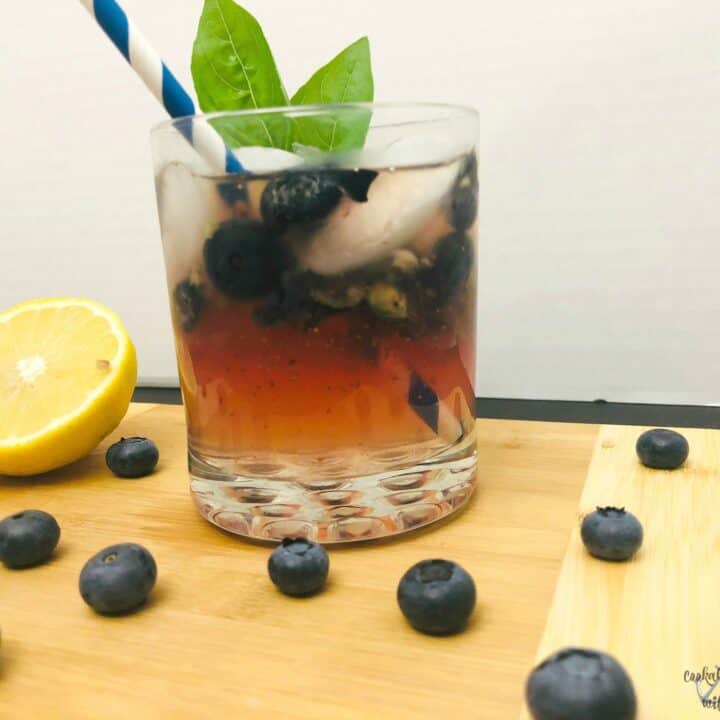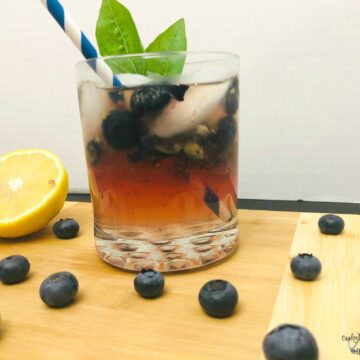 Blueberry Basil Bourbon Smash
Blueberry Basil Bourbon Smash is a refreshing summer cocktail, made with fresh blueberries and basil, simple syrup, bourbon and club soda.
Ingredients
¼

cup

blueberries

1

tablespoon

lemon juice

1

oz.

simple syrup

4-5

fresh basil leaves

4

oz.

bourbon

8

oz.

club soda or seltzer water

or less

additional basil and blueberries for garnish
Directions
In a cocktail shaker or bowl, muddle together the blueberries, lemon juice, simple syrup and basil.

Add the bourbon and shake.

Divide between two glasses filled with ice.

Top with club soda if desired. Garnish with additional basil leaves and blueberries.
Recipes on Cookaholic Wife are for information purposes only. Nutritional Data provided has not been evaluated by a nutritionist.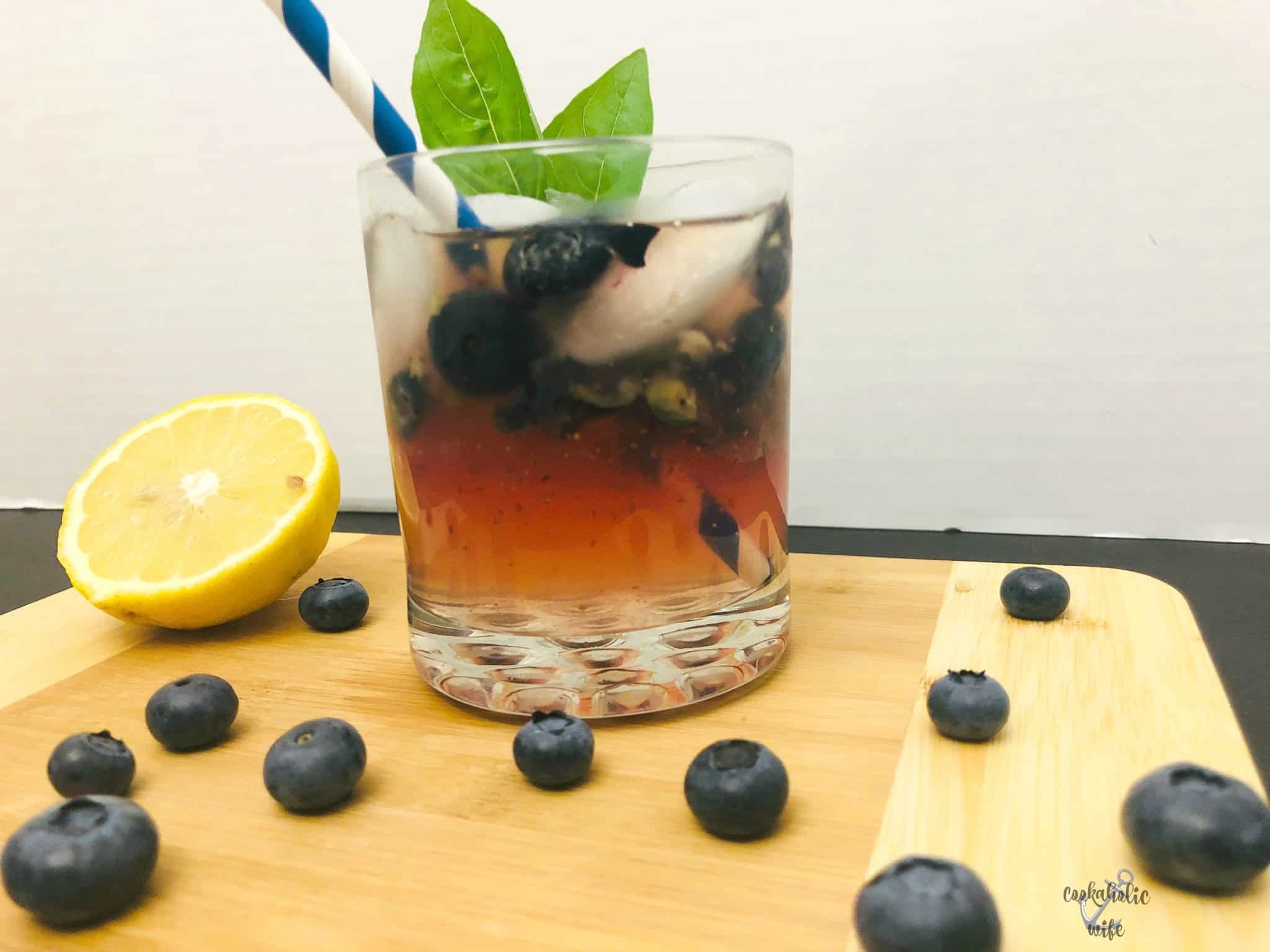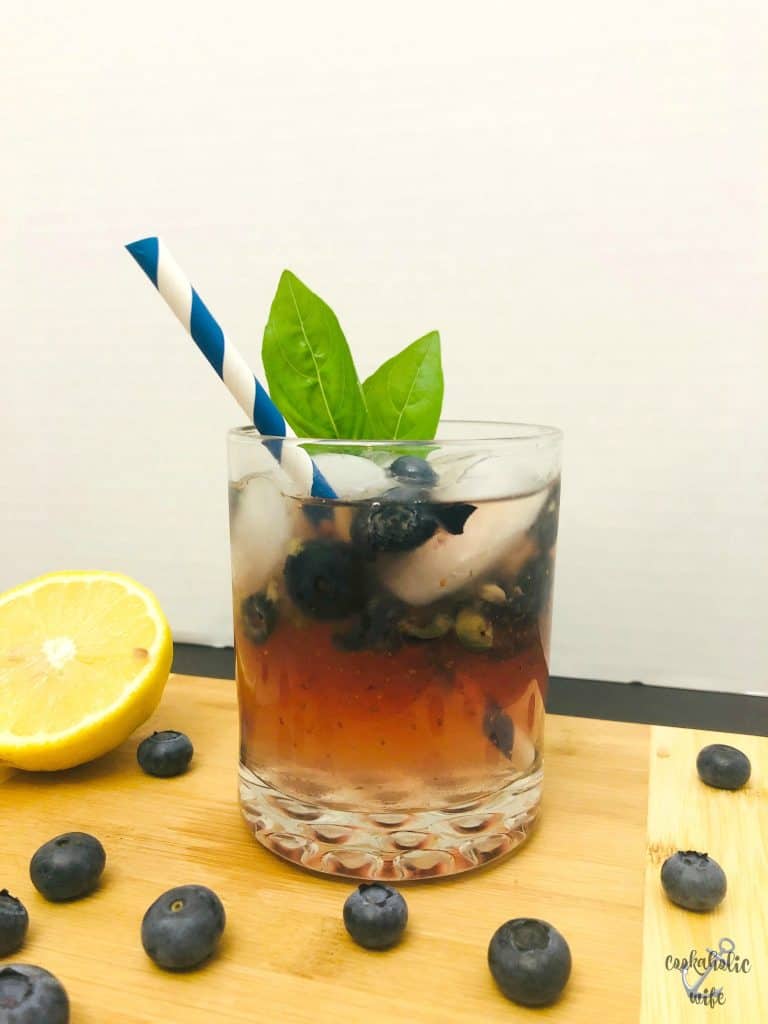 Thank you to Ellen from Family Around the Table and Christie from A Kitchen Hoor's Adventures for hosting #BlueberryWeek. More than 20 top notch bloggers are sharing a variety of blueberry recipes from breakfast to dessert. Follow #BlueberryWeek on social media so you don't miss one delicious recipe.
Blueberry Week Recipes
Breakfast
Drinks and Appetizers
Sauces and Spreads
Dinner
Dessert