The perfect side dish, these Cardamom Brown Sugar Carrots are baked in a combination of hearty and warming spices and brown sugar for a sweet little bite.
Update: This recipe was originally posted in March 2016. The photos and recipes were updated in November 2020.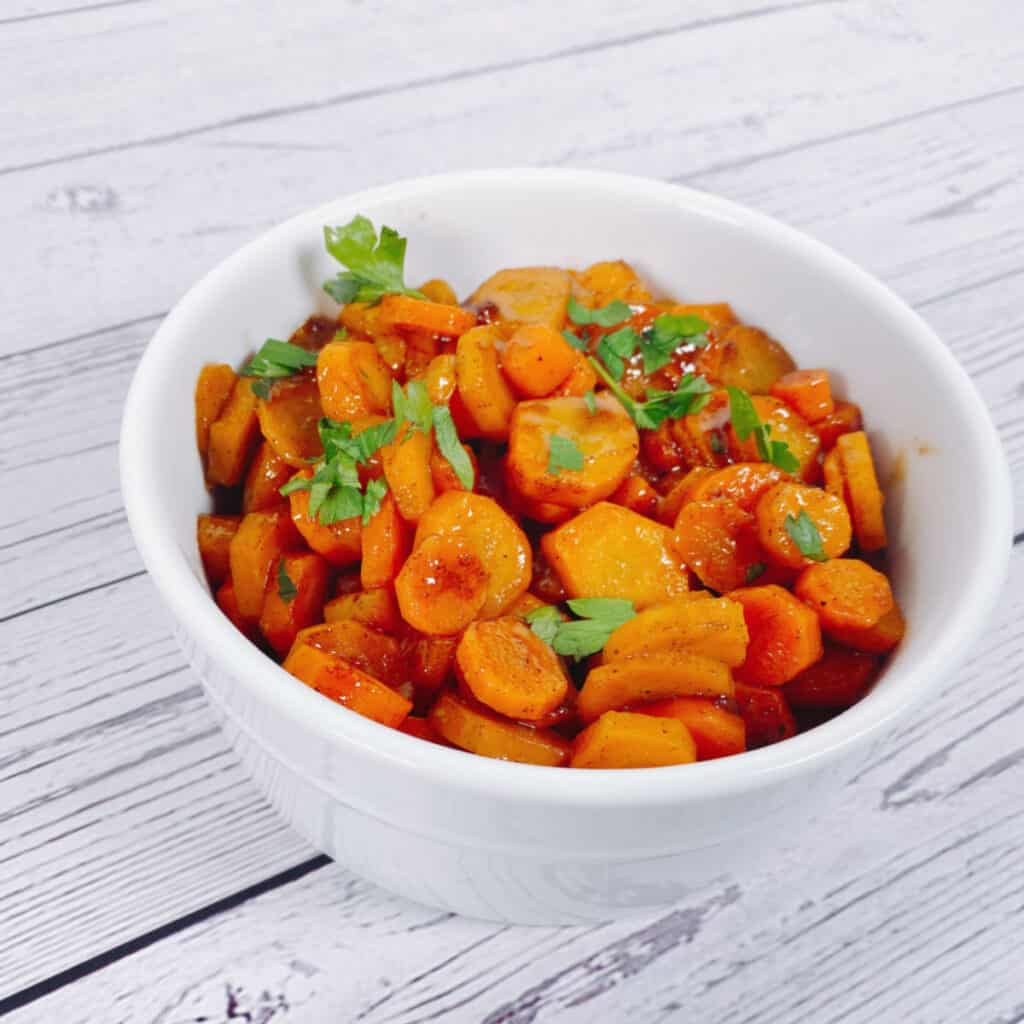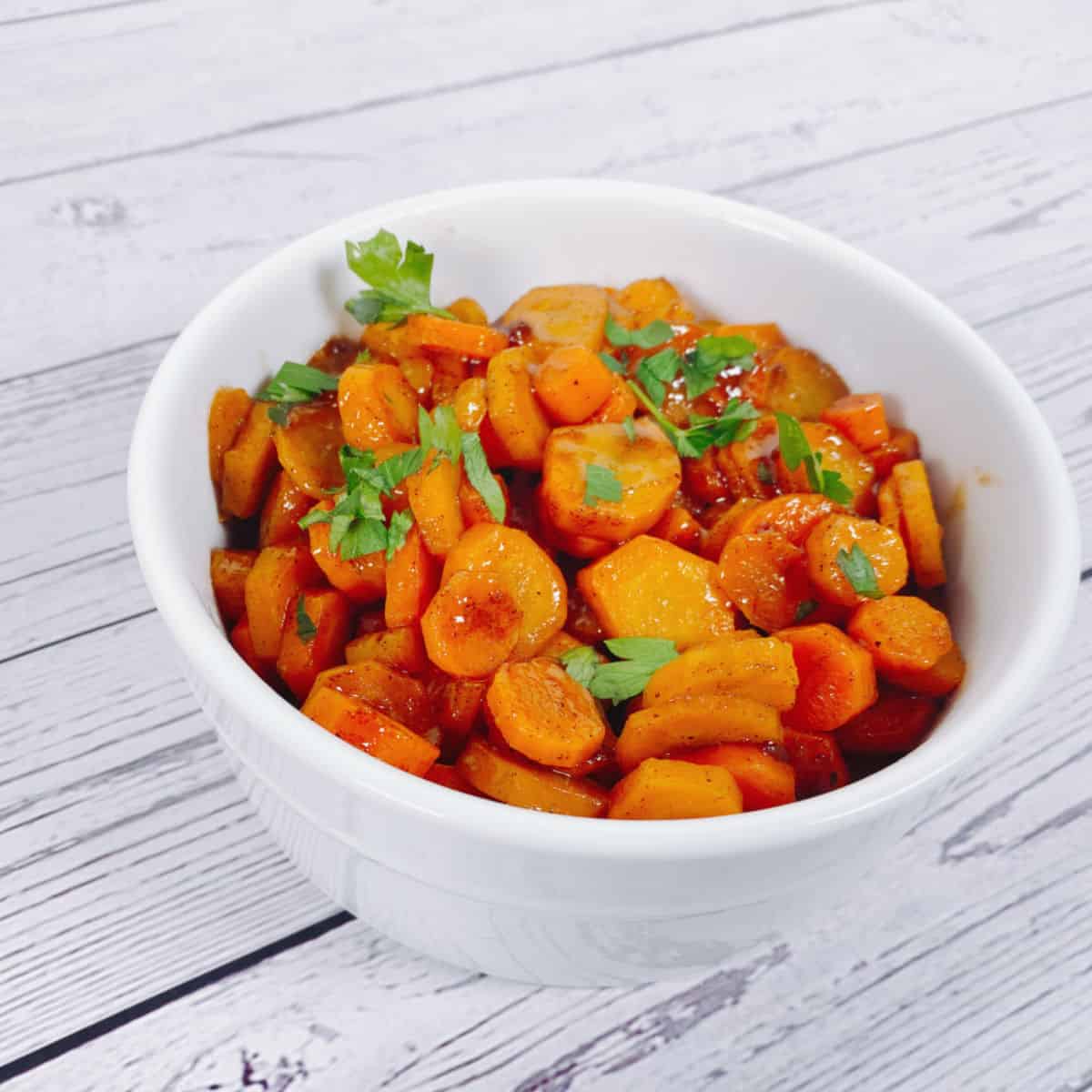 Do you remember those scratch and sniff books you had as a kid? I had a Christmas themed one and there was one page where I loved the smell so much I scratched it until it was entirely gone. Years later, I was making my first recipe using cardamom and when I opened the container, I was transported back to the memory of that scratch and sniff book.
Needless to say, I love the smell of cardamom! It pairs really well with other spices like cinnamon and ginger and the combination of the three always make me think of fall.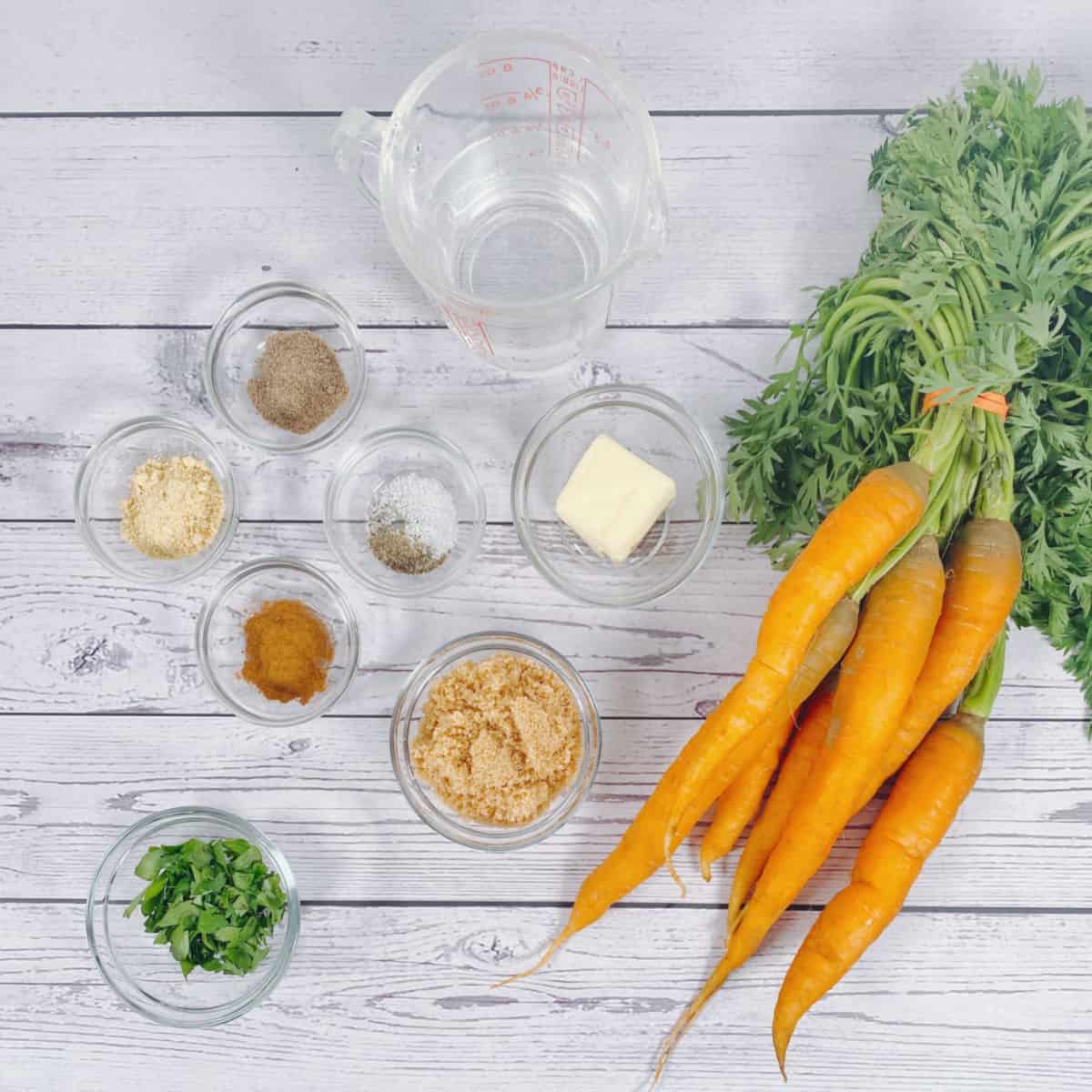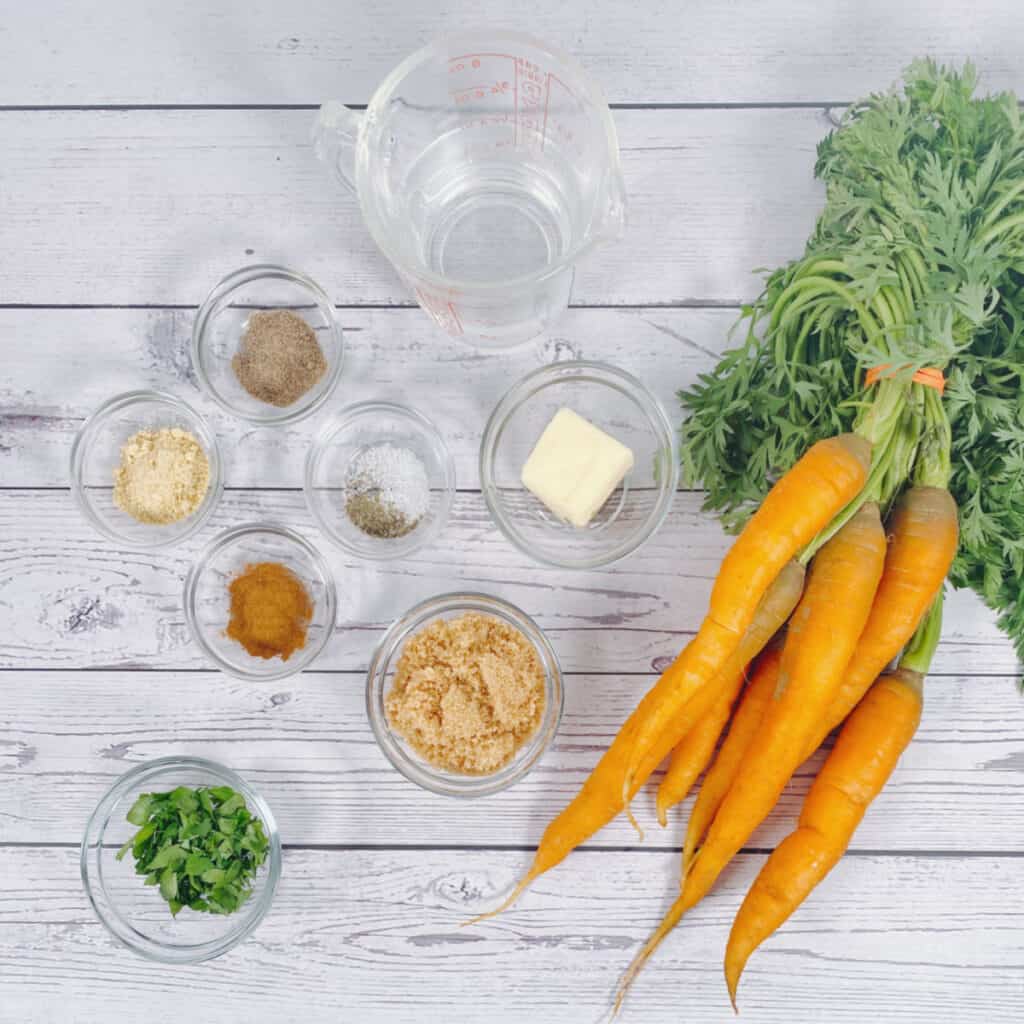 🥘 Ingredients for this recipe
carrots
brown sugar
cardamom
cinnamon
ground ginger
salt and pepper
parsley
🔪Instructions for this recipe
Peel carrots, then slice into ¼ inch thick rounds.
Melt butter in a saucepan, then add ginger and cardamom and cook for 2 minutes. Next, add the brown sugar, water and carrots.
Bring to a boil and boil for 10 minutes or until carrots are tender and water has boiled off.
Season to taste with salt and pepper. Garnish with fresh chopped parsley.
FAQ's for Cardamom Brown Sugar Carrots
What is the best way to soften carrots? Boiling them, although don't just use water. This recipe boils the carrots in water along with the brown sugar and spices to add flavor. Once the water boils off, you're left with a sweet, spiced glaze for the carrots.
How do you know when carrots are tender? Poke them with a fork. If the fork easily goes in or through the carrot, they are cooked through and tender enough to eat. This recipe slices the carrots into rounds, or coins, so they cook faster. If you are using whole carrots, make sure to stick the fork in the thickest part.
Can I make this recipe in advance? Yes, you can chop the carrots and toss them in the dry spices a day before cooking. Keep them in an airtight container in the fridge and add in the water before you boil them.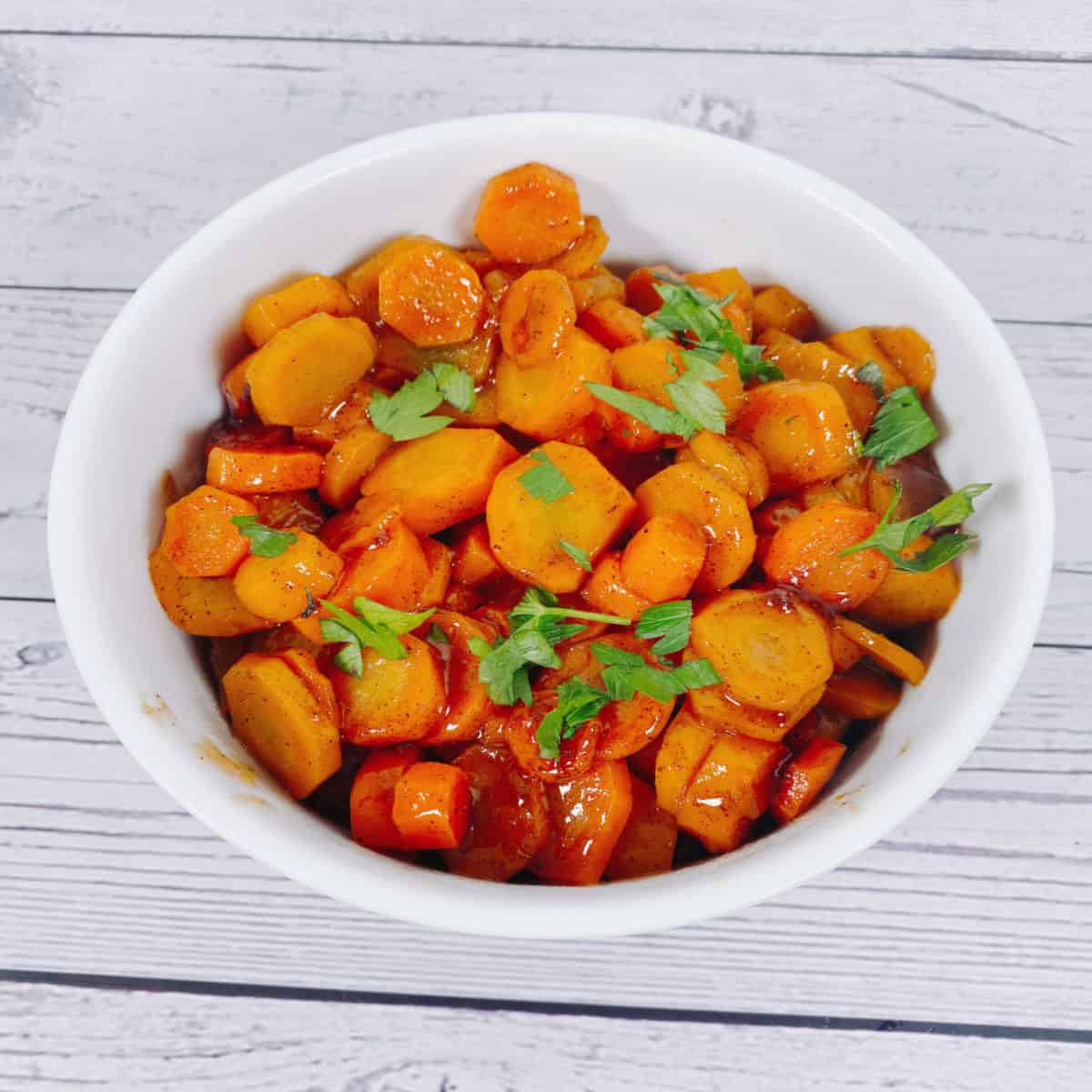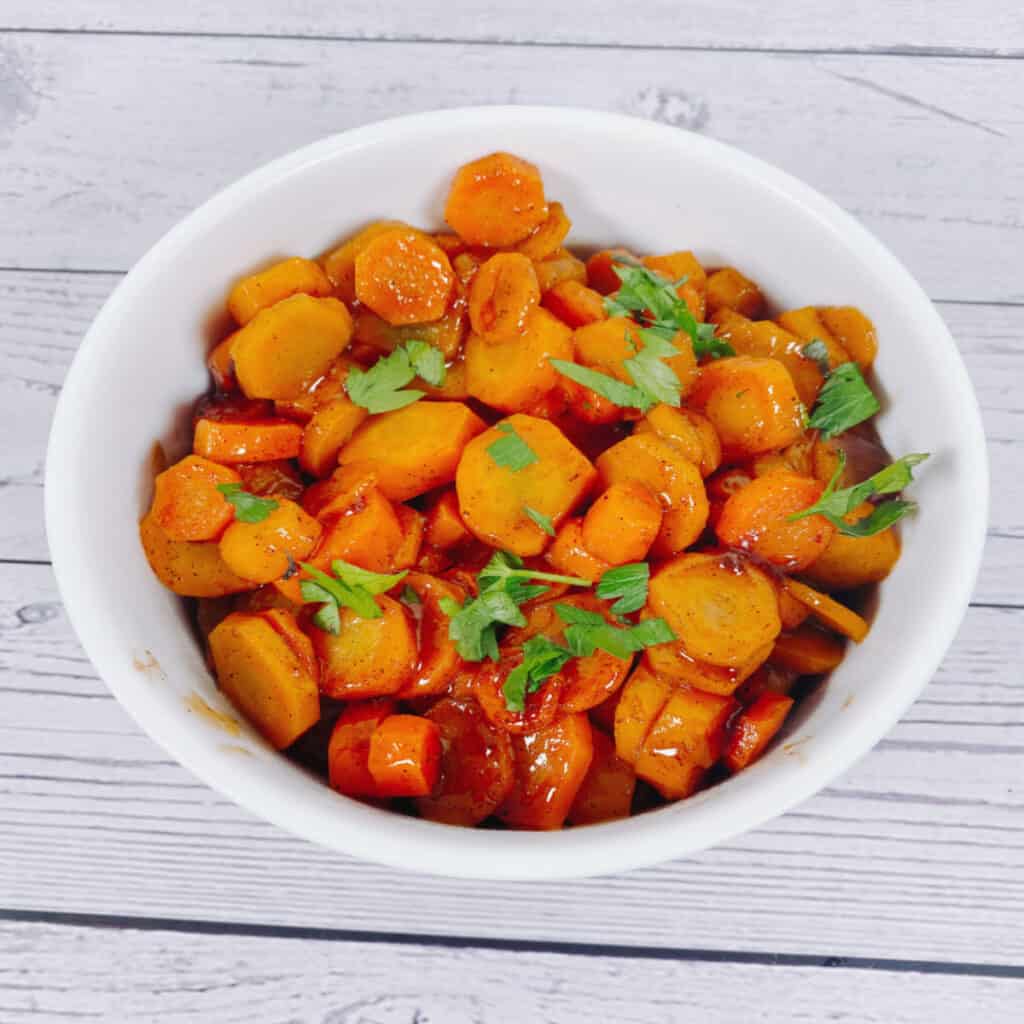 Serving Suggestions
These carrots would be perfect for your Thanksgiving table. Serve them with Cajun Roasted Turkey Breast or Brown Sugar and Mountain Dew Ham. They're also great with chicken or pork.
Want to save this recipe for later? Follow me on Pinterest! Rather watch a video? See if I've made this recipe by following me on Tiktok!