Marsala Beef Stew is a flavorful version of beef stew, made with marsala wine, beef roast, mushrooms and carrots.
Update: This recipe was originally shared in January 2016. The recipe and photos have been updated and republished in March 2022.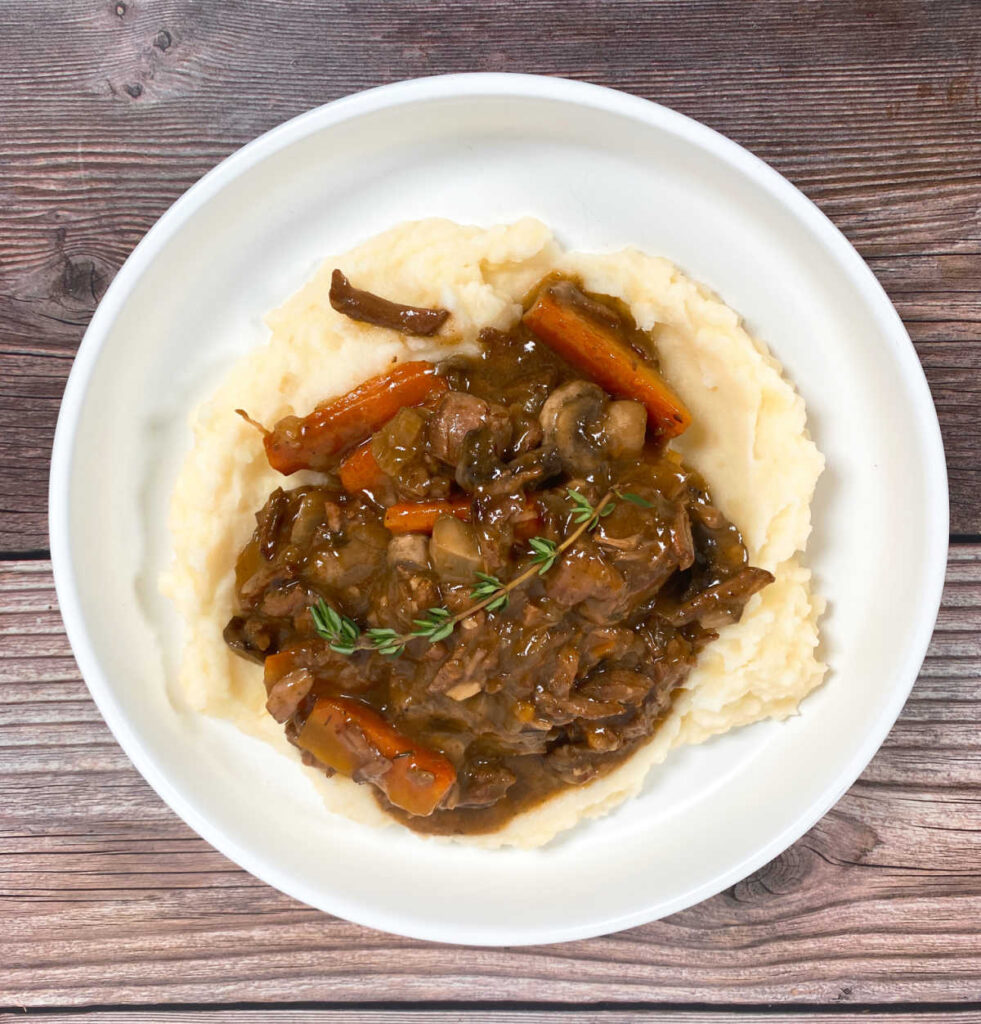 I love beef stew! It is such an easy dish that's hearty and filling for those cold winter days. But I really love changing up the recipe just a little bit - like I did with this recipe, making it more flavorful by using marsala wine and adding in mushrooms.
What is Marsala Beef Stew?
Marsala Beef Stew is just another version of beef stew - beef cubes are browned and then cooked with carrots and mushrooms in a Marsala wine and beef broth mixture. The dish is served over mashed potatoes.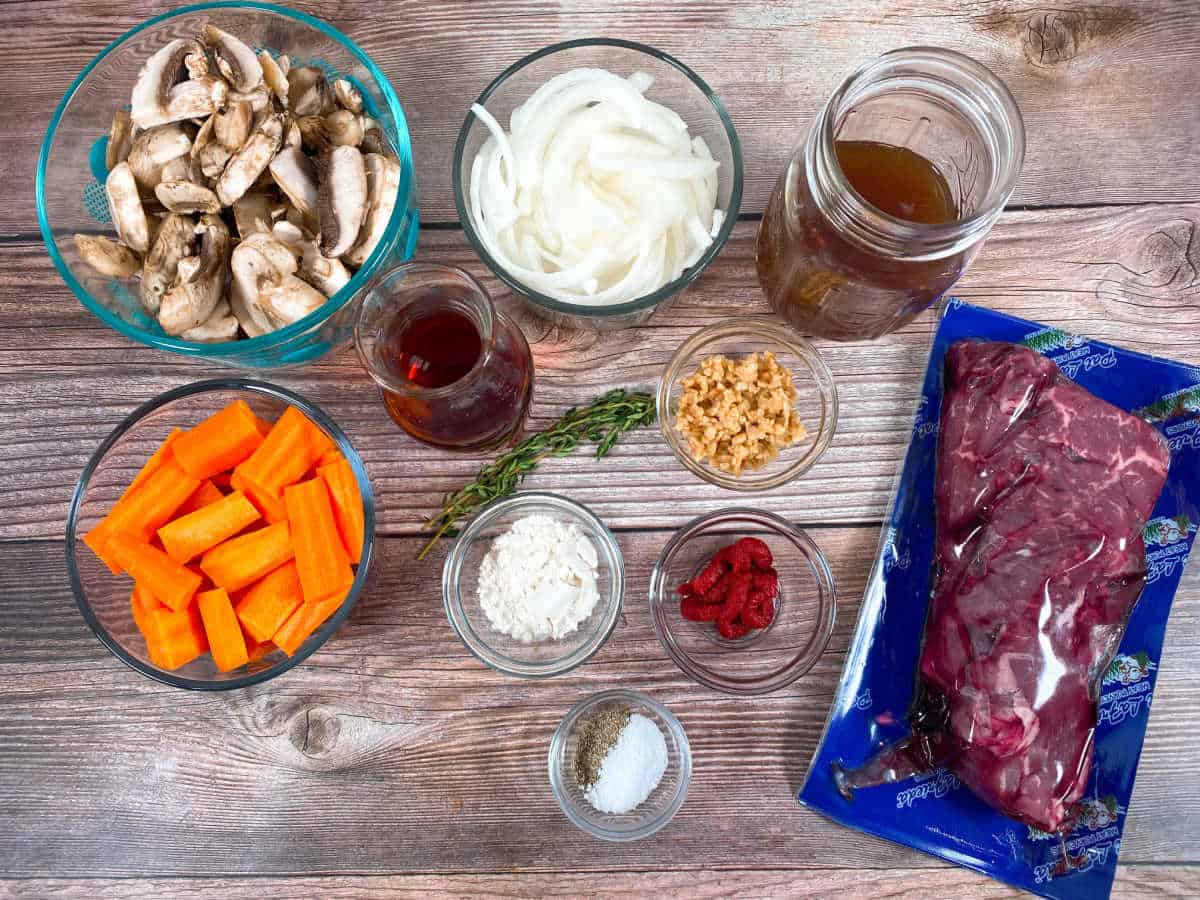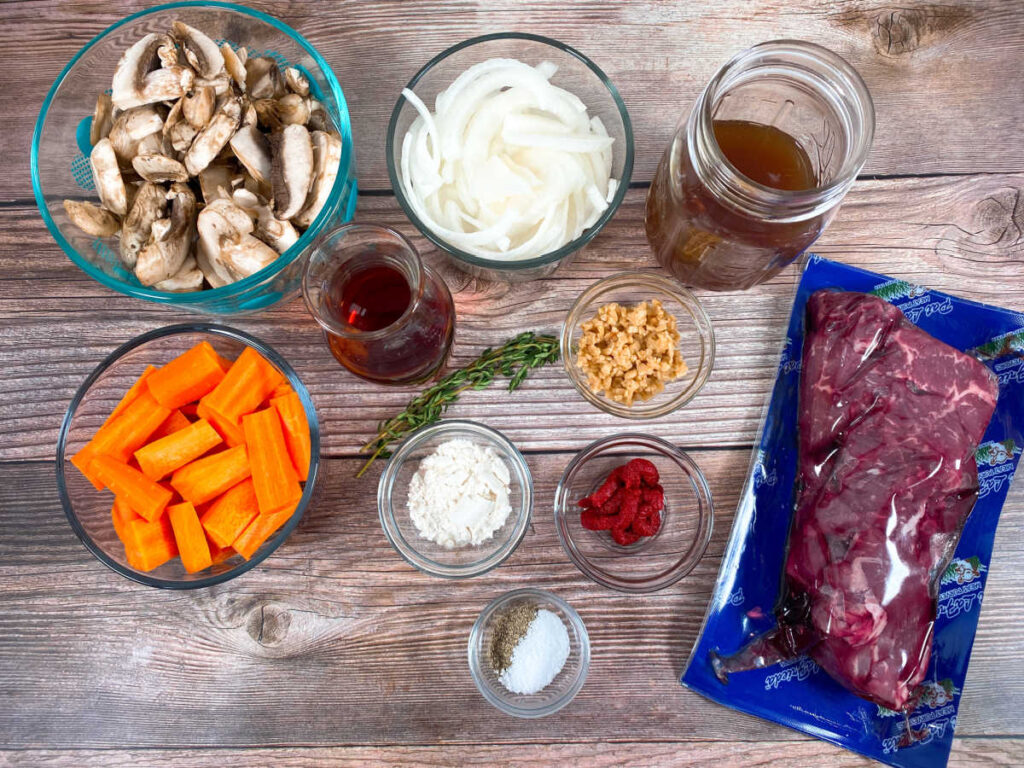 Ingredients
olive oil
beef cubes
onions
mushrooms
carrots
thyme
garlic
tomato paste
all purpose flour
Marsala wine
beef broth
salt and pepper
cornstarch and water
Instructions for slow cooker marsala beef stew
First, coat and brown the beef cubes. Heat a large skillet over medium high heat and add a splash of olive oil. Add beef cubes to a Ziplock bag and toss with all purpose flour, salt and pepper until coated. Then add the beef to the skillet, working in batches if necessary, and cook beef cubes until browned. Remove from the heat and set aside.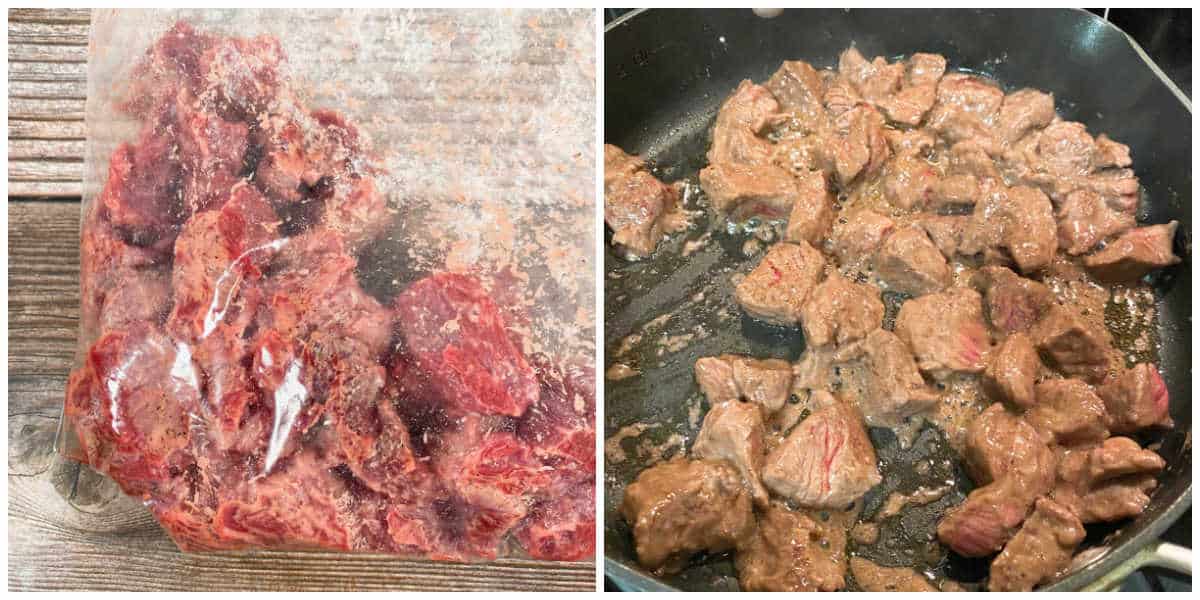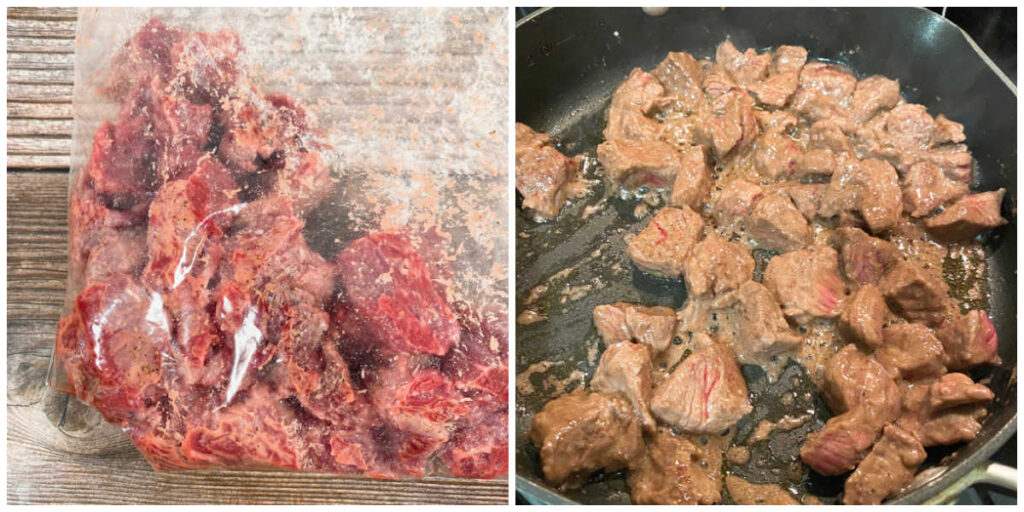 Then, cook the onions and garlic. Add another splash of olive oil to the same skillet and cook the onions for a few minutes, stirring with a wooden spatula to scrape up any of the browned bits from the beef cubes. Then add in the garlic and cook for 1 minute more.
Next, add in the tomato paste and wet ingredients. Stir in the tomato paste, followed by the Marsala wine and bring that to a simmer. Once half of the liquid has evaporated, add in the beef broth and cook until half of the liquid has evaporated again.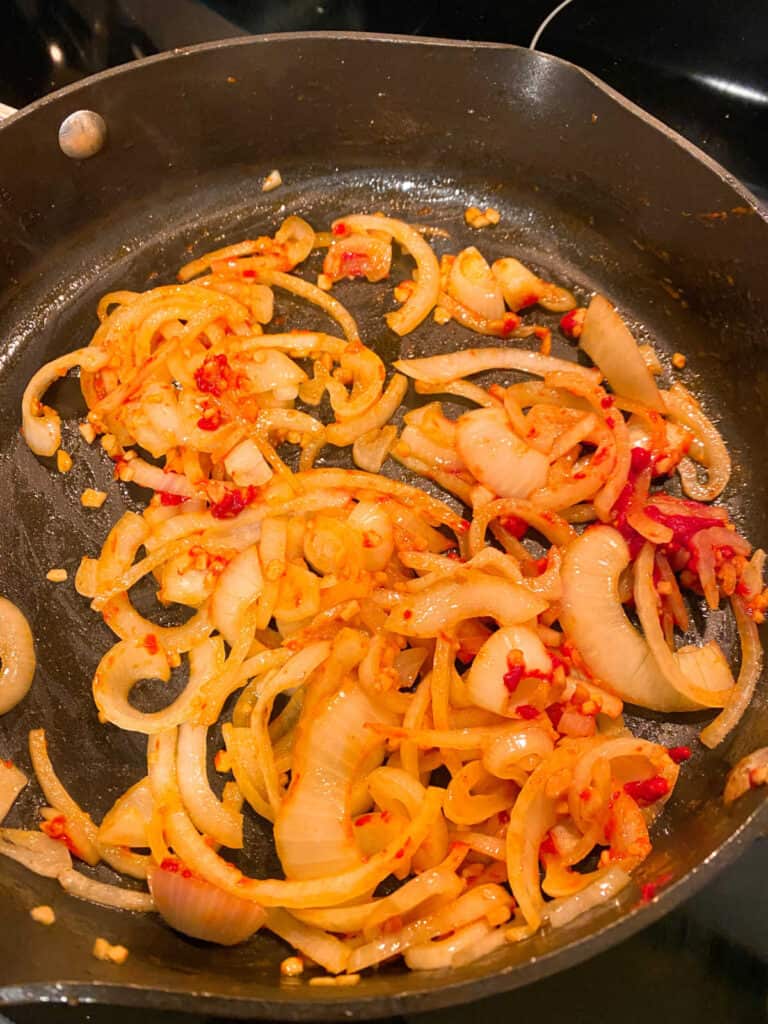 Meanwhile, add ingredients to the slow cooker. Layer carrots and beef into the slow cooker. Once the onion mixture has cooked, pour that on top and add in the sprig of thyme. Season to taste with salt and pepper. Cover, and cook on low for 7 hours.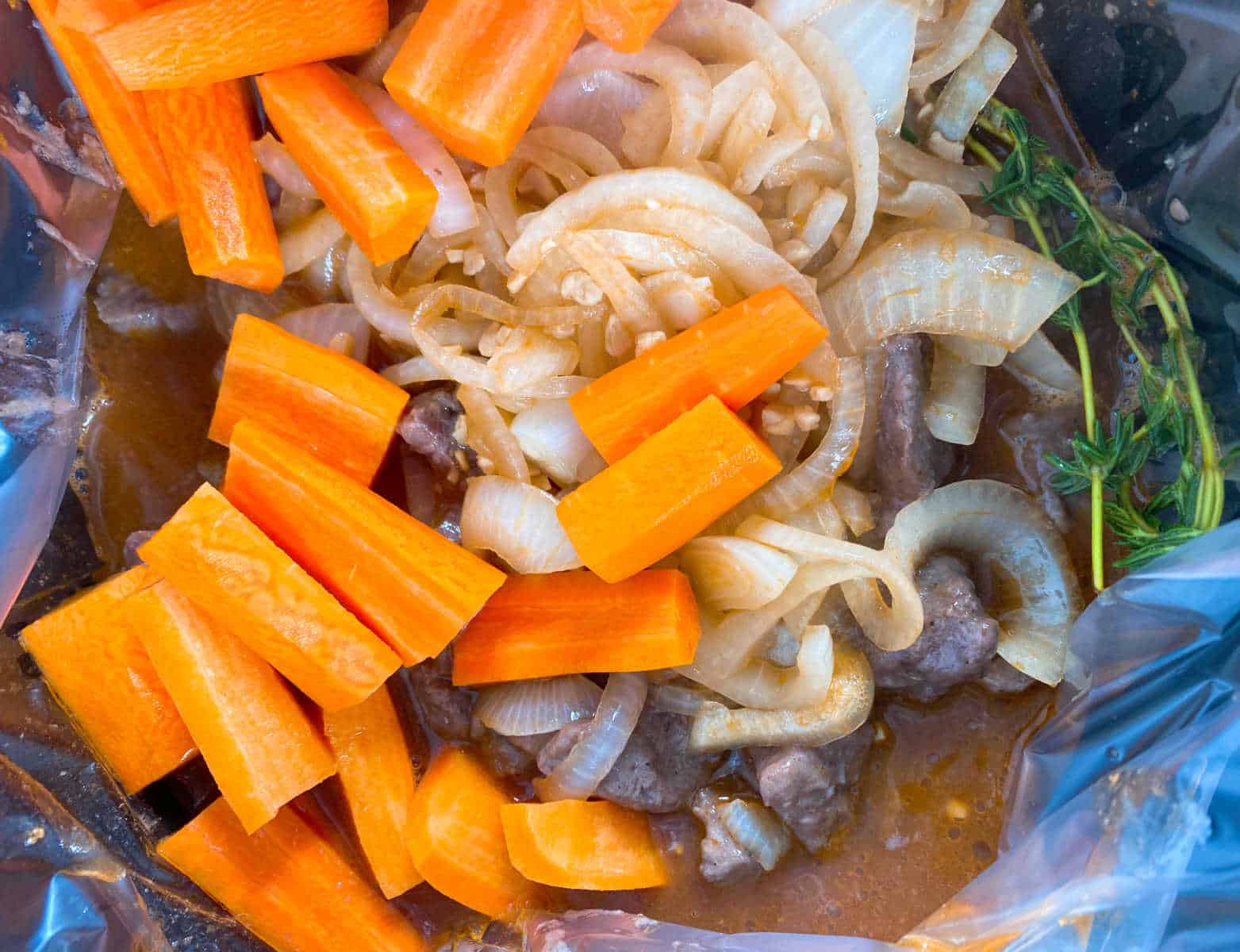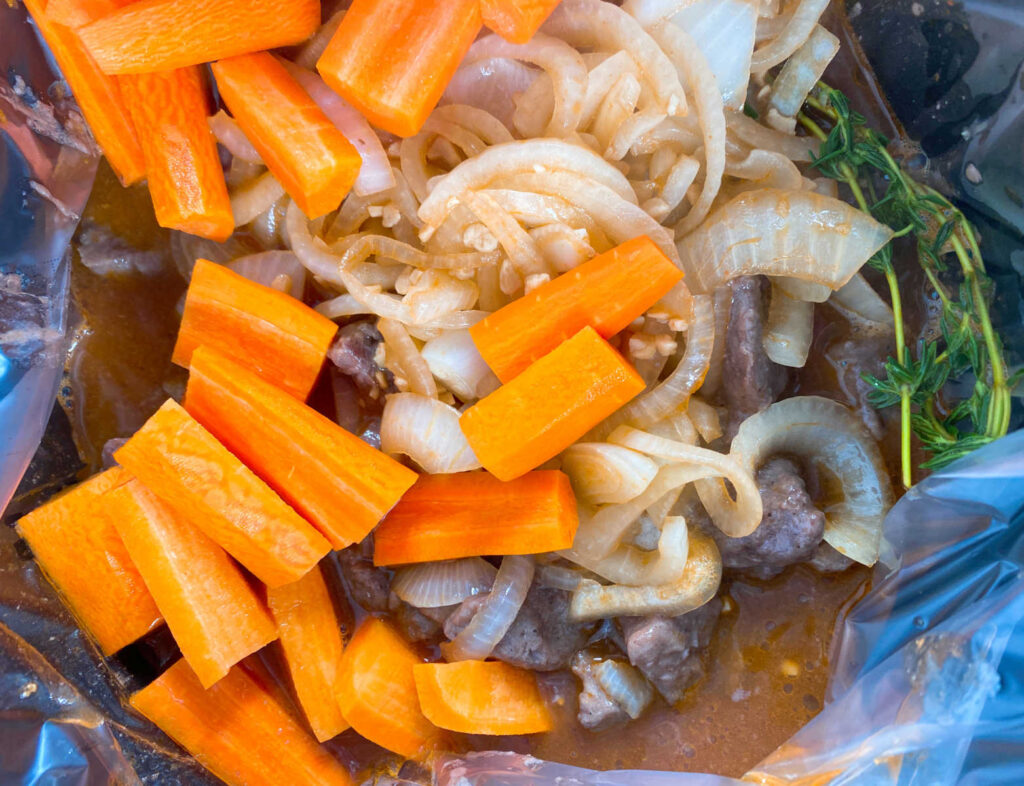 After 7 hours, strain most of the liquid and add the mushrooms. Strain the ingredients from the slow cooker into a bowl. Return the mixture, along with half a cup of the liquid to the slow cooker. Add in the mushrooms and continue cooking for 30 minutes.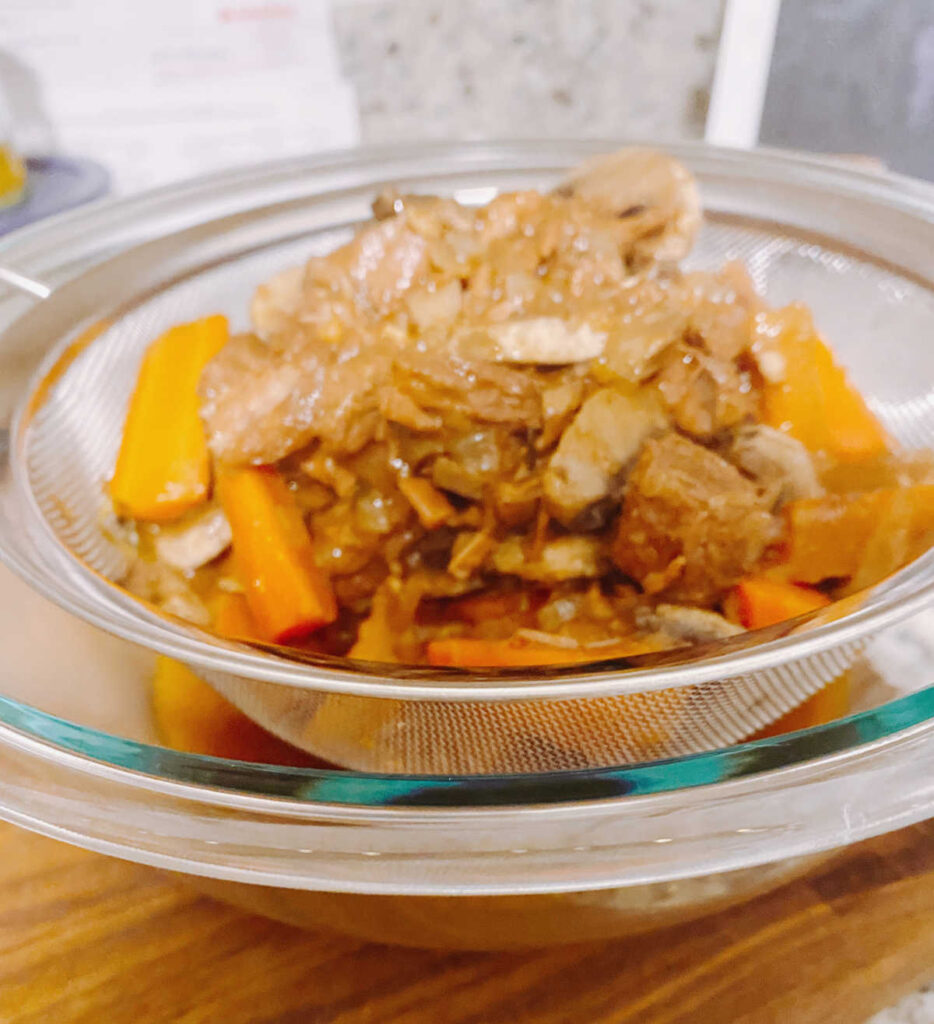 While the stew finishes, prepare the gravy. Add 2 cups of the strained liquid (adding more beef stock if necessary) to a deep skillet or saucepan over medium heat. Whisk together cornstarch and water and add to the pan, stirring, until the liquid thickens into a gravy. Remove from the heat and set aside. In the last 10 minutes of the slow cooker time, stir the gravy back in.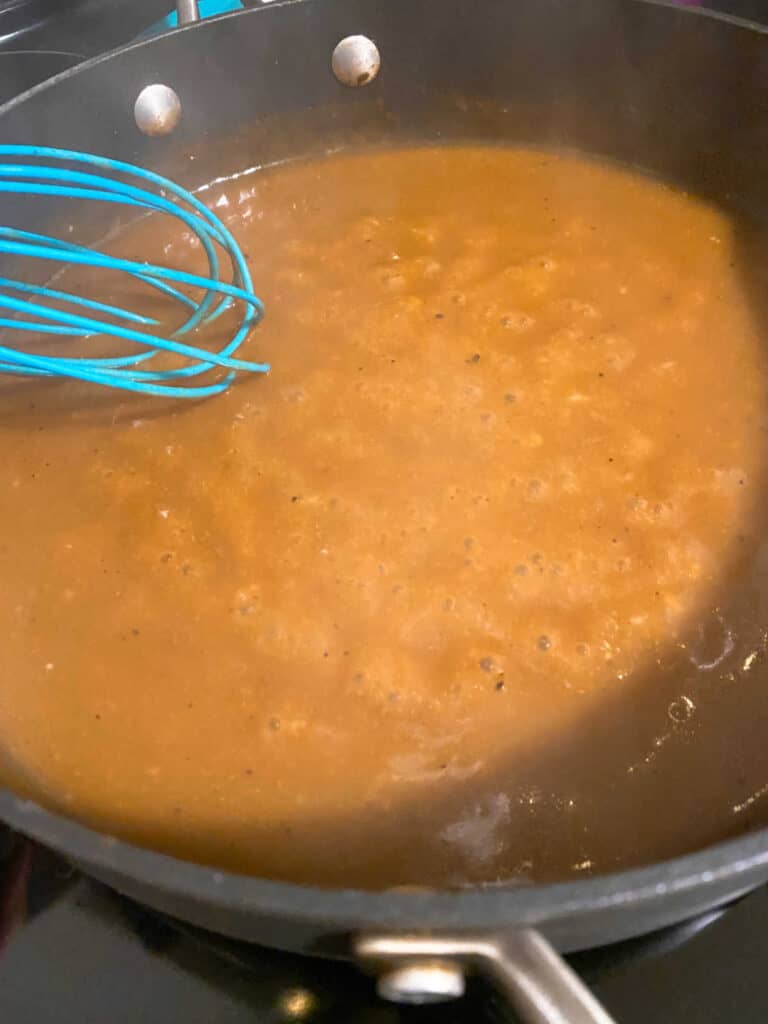 Finally, serve the marsala beef stew. Plate mashed potatoes and spoon the marsala beef stew with gravy on top of them. Serve immediately.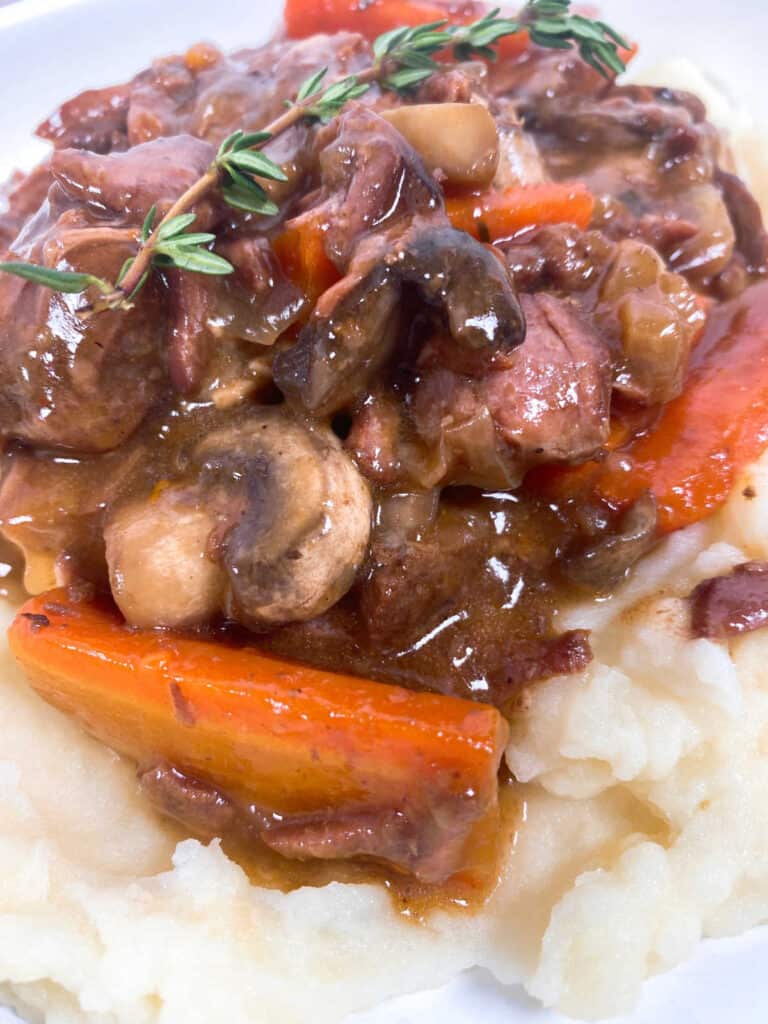 FAQ
How can I make beef stew more flavorful?
Using Marsala wine in this recipe adds in a lot of flavor to this stew, but if you still want more, add in a tablespoon or two of soy sauce or Worcestershire sauce. (You may need to adjust the salt in the recipe by adding these)
How can I thicken beef stew without flour?
In this recipe, I make a cornstarch slurry, which is equal parts cornstarch and water mixed together. This is then whisked into the strained liquids from the stew to form a gravy. The gravy can be thinned by adding more beef stock.
How can I make beef stew richer?
Flavors like Marsala wine, soy sauce, Worcestershire sauce or miso paste will provide a richer flavor. By cooking the onions before adding them to the slow cooker, they add in a richer flavor. You could also swap out the garlic in this recipe for roasted garlic for more flavor.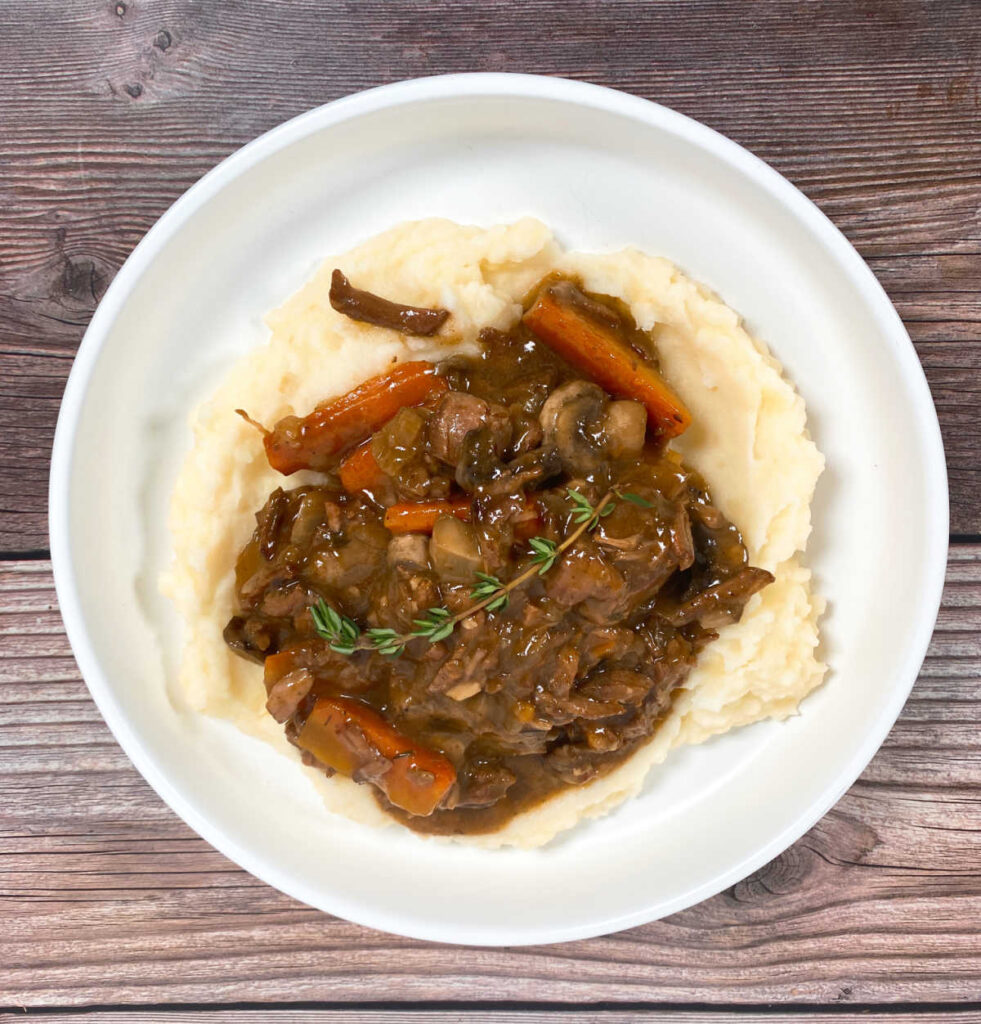 More Beef Recipes You'll Love:
Want to save this recipe for later? Follow me on Pinterest! Rather watch a video? See if I've made this recipe by following me on Tiktok!