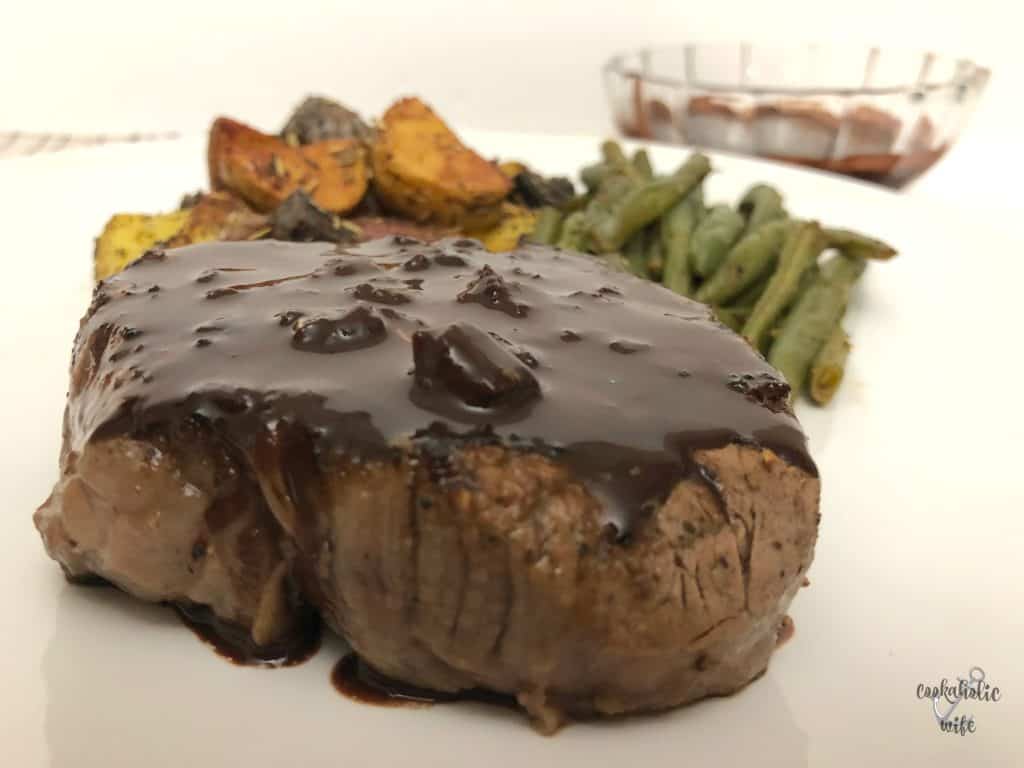 Savory chocolate recipes were always something that intrigued me. Was it really possible to take something typically known to be sweet and use it in a savory application and still have it taste good? I got the chance to play around with savory chocolate options in the last couple of weeks thanks for Forte Chocolates.
I looked up a ton of different recipes using chocolate in savory ways and I'll be honest, the internet is kind of lacking in this regard. Of course you have the traditional mole sauce or adding dark chocolate to beef stew, but neither of those appealed to me. Eventually I started finding sauce recipes to put over steak.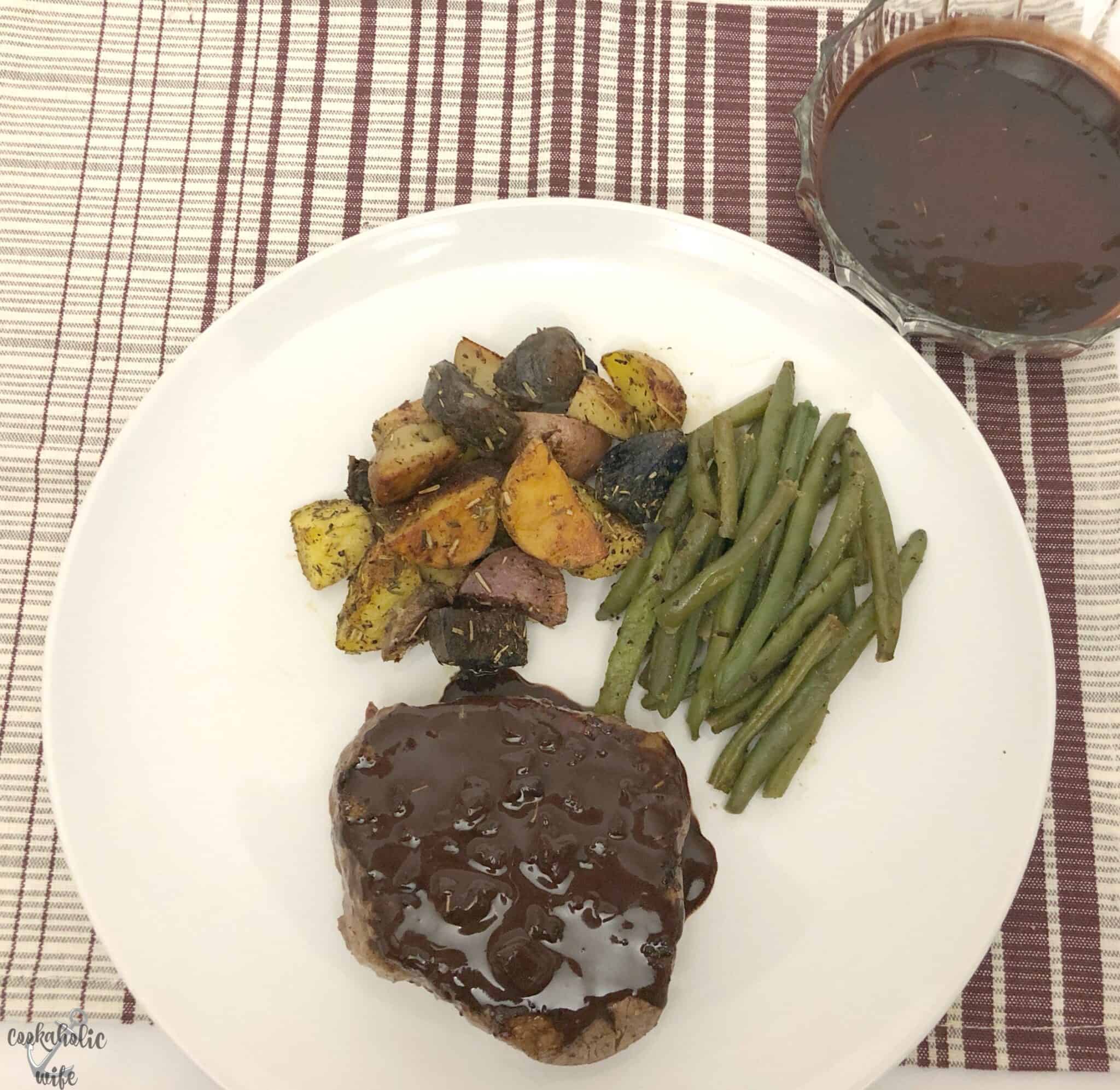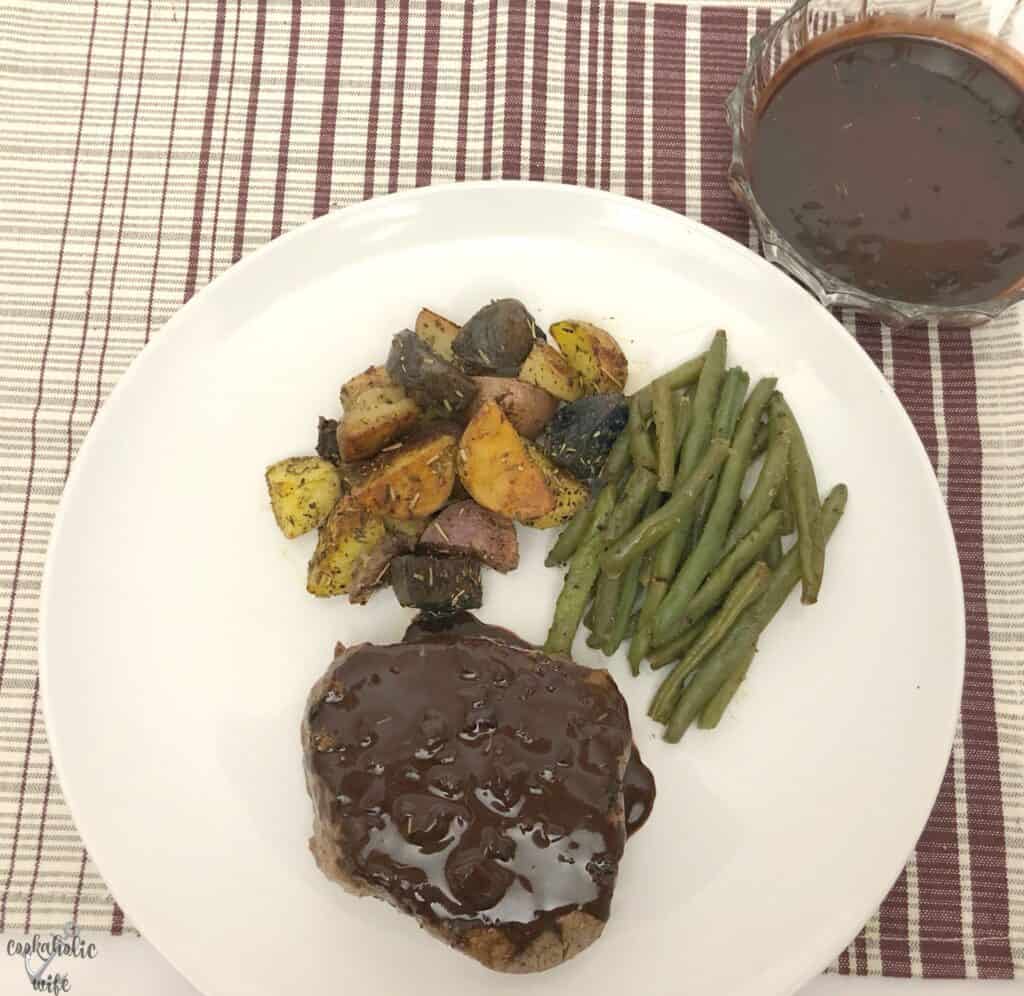 But they all seemed to be focus more on adding wine or balsamic than they did chocolate, so I decided I would wing it and create my own sauce recipe and see how that went instead. Uh, delicious!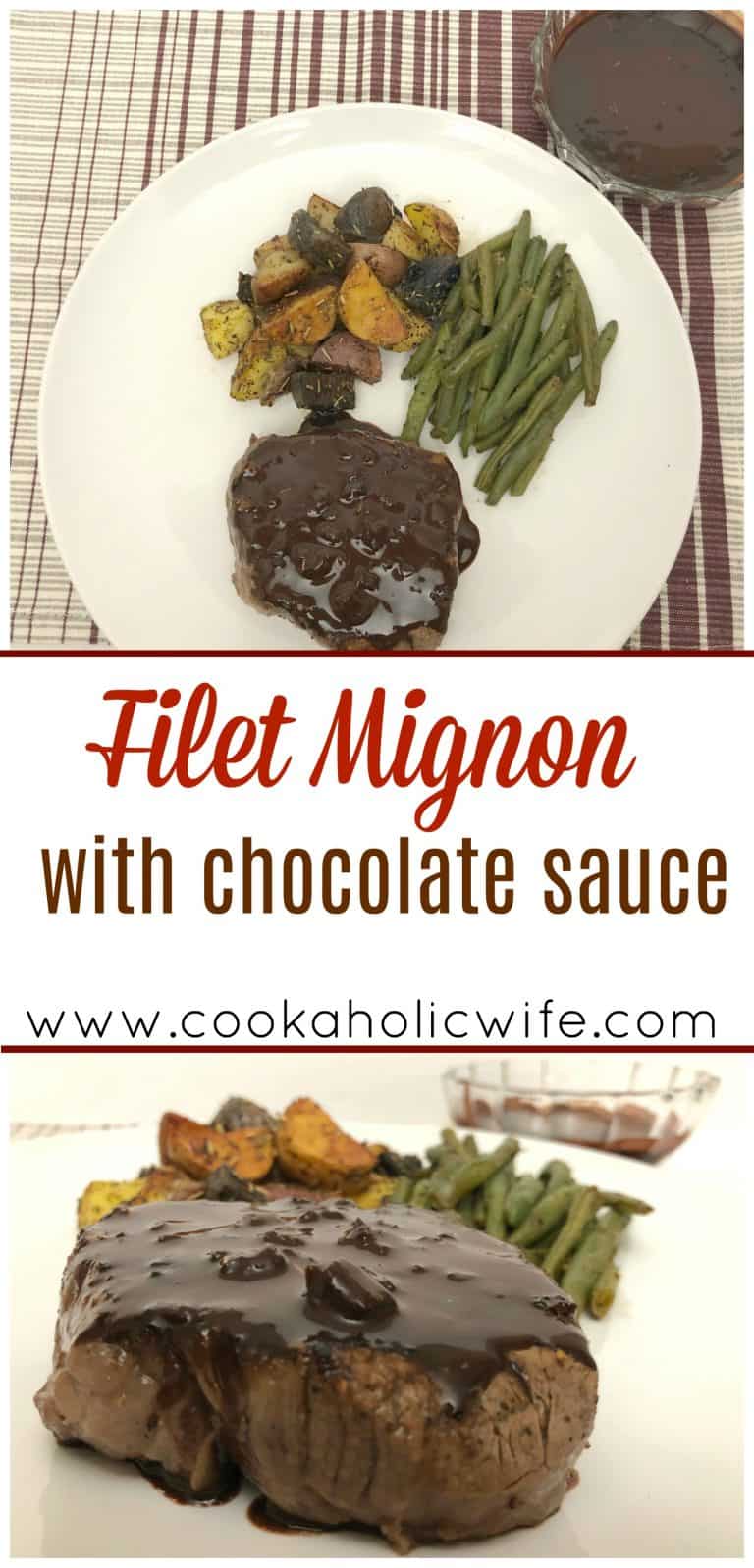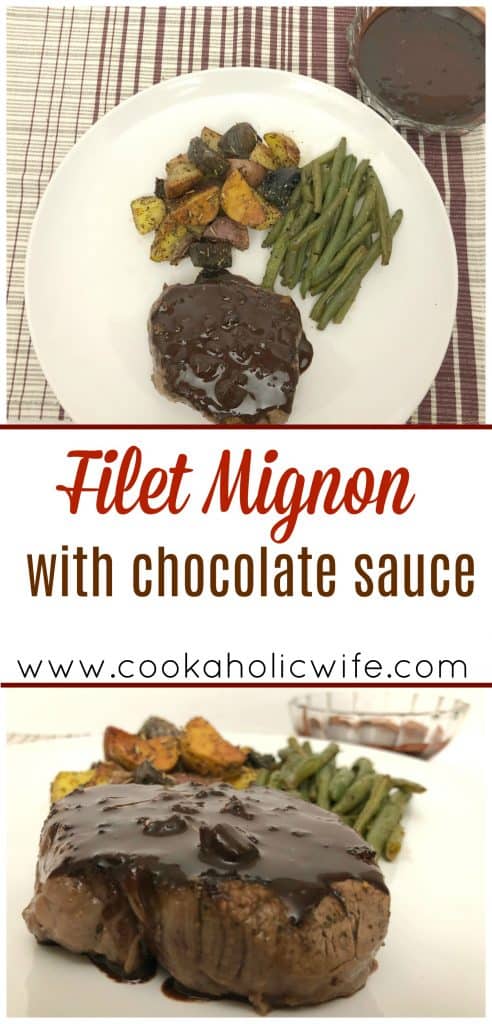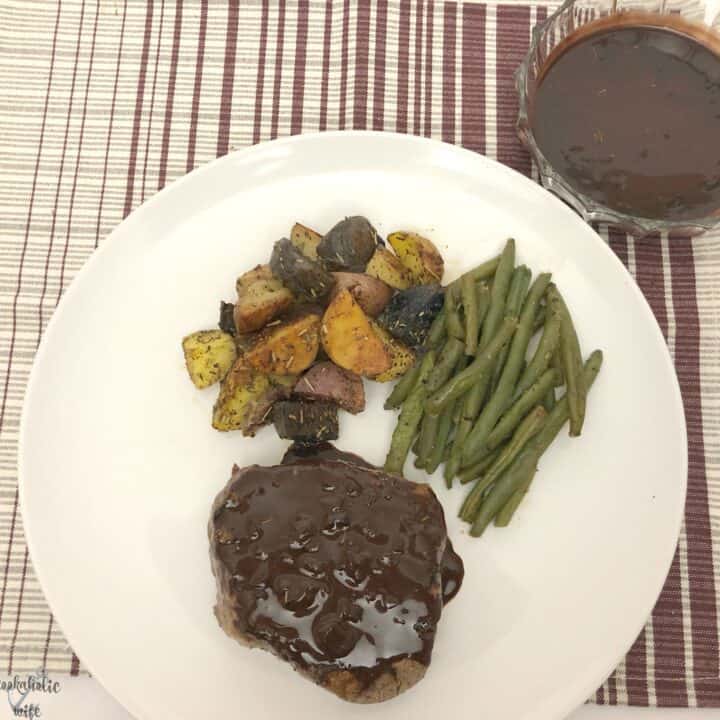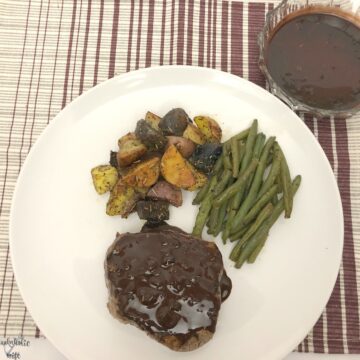 Filet Mignon with Chocolate Sauce
The most tender cut of beef is grilled to medium rare perfection and topped with a rich chocolate sauce.
Ingredients
For the Steak:
2 6

oz.

filet mignon

1

tsp

kosher salt

1

tsp

black pepper
Directions
Season both sides of the filet mignon with salt and pepper. Allow to sit at room temperature for 30 minutes to 1 hour.

Preheat the grill or grill pan to medium high heat.

Place steaks on the grill and cook for 3-4 minutes on each side for medium rare. Place steaks on a plate and cover with foil.

In a small saucepan, add the olive oil over medium high heat. Once shimmering, add in the shallots and cook, stirring frequently for 2-3 minutes or until softened.

Add in the Worcestershire sauce and beef broth and bring to a simmer. Meanwhile, whisk together the water and cornstarch into a slurry.

Once mixture is simmering, add in the slurry mixture, whisking constantly until slightly thickened. Remove from the heat and stir in chocolate, stirring until fully melted.

Plate steaks and serve chocolate sauce on top.
Recipes on Cookaholic Wife are for information purposes only. Nutritional Data provided has not been evaluated by a nutritionist.
This chocolate sauce is thickened up slightly like a gravy, but it definitely doesn't taste like any gravy I've had before. The Worcestershire sauce and the chocolate combine into some decadent umami style flavor. Tom was not brave enough to try the sauce over his steak, so I froze the extras and hope it will be just as delicious over the next steak I make.