Orange Creamsicle cupcakes are sweet cupcakes with a mild orange flavor, a fluffy marshmallow filling and an orange buttercream frosting.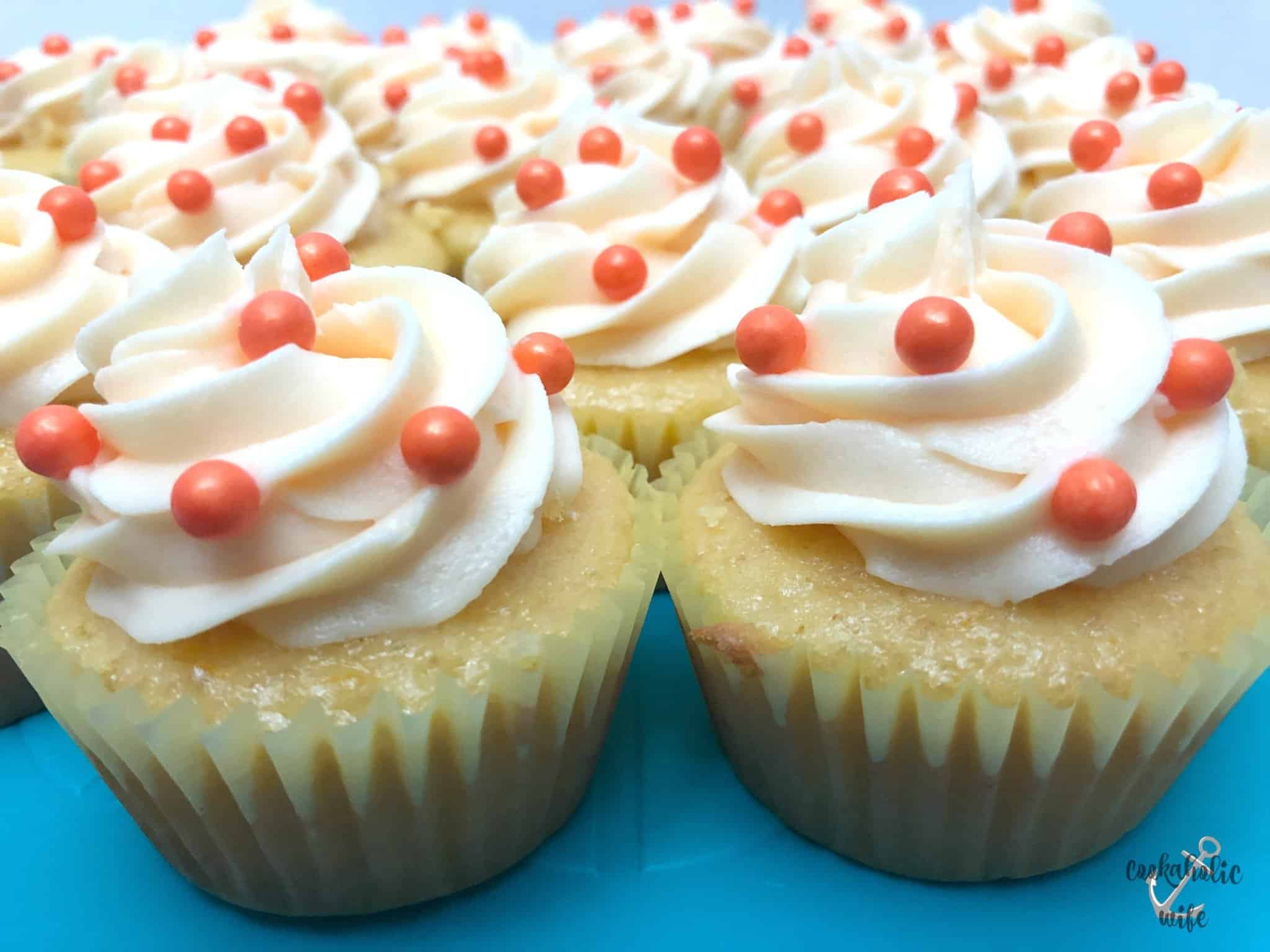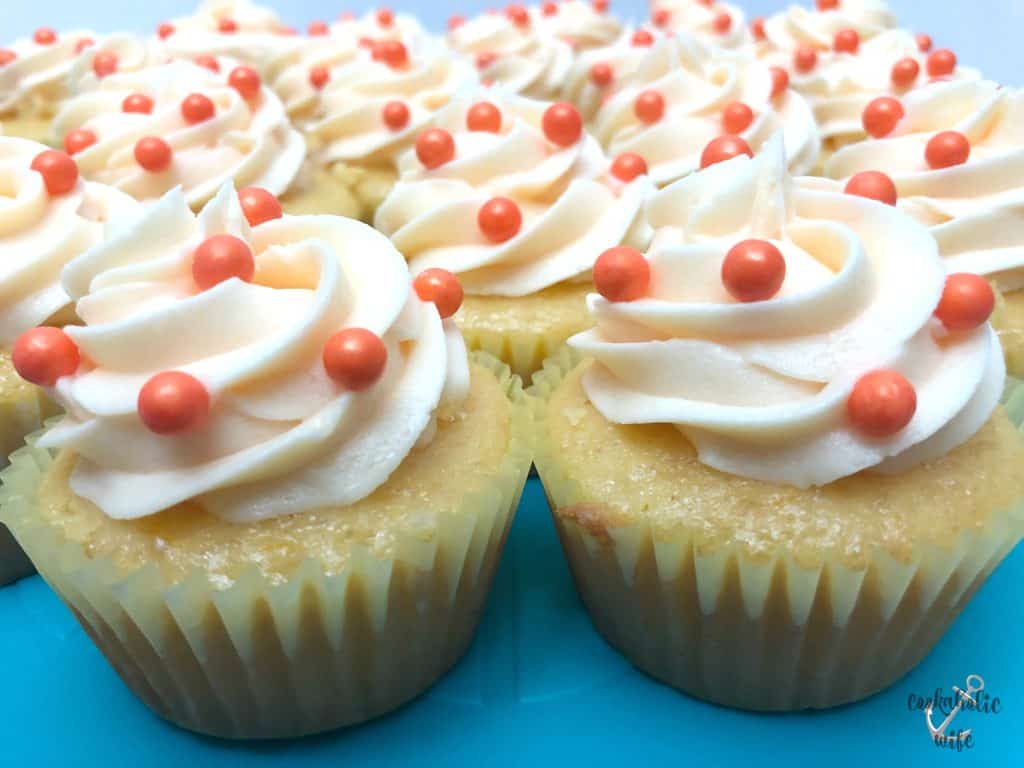 I ❤ creamsicle! It's one of my favorite flavors and always my second choice when I go to get a snowball. (That's a snow-cone for those of you not from Maryland). Egg custard is my favorite snowball flavor. While they're not at all made the same way, the flavor is kind of similar. Looking back through my posts, I realized that I've made quite a few creamsicle recipes and haven't shared any of them with you. No idea how that happened! But, I promise to change that! There's no way I'm not making creamsicle flavored desserts this summer.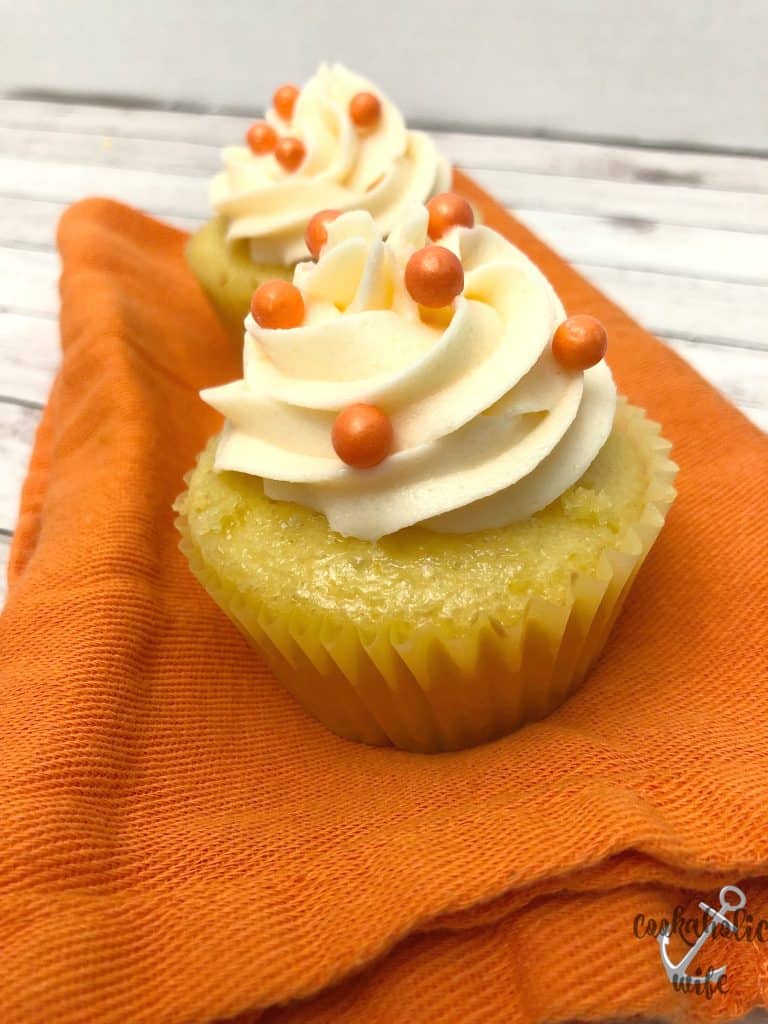 These cupcakes are incredible and will remind you of the creamsicle ice cream bars you used to be able to get as a kid (if you were alive in the late 80's to early 90's when they still made the good ones).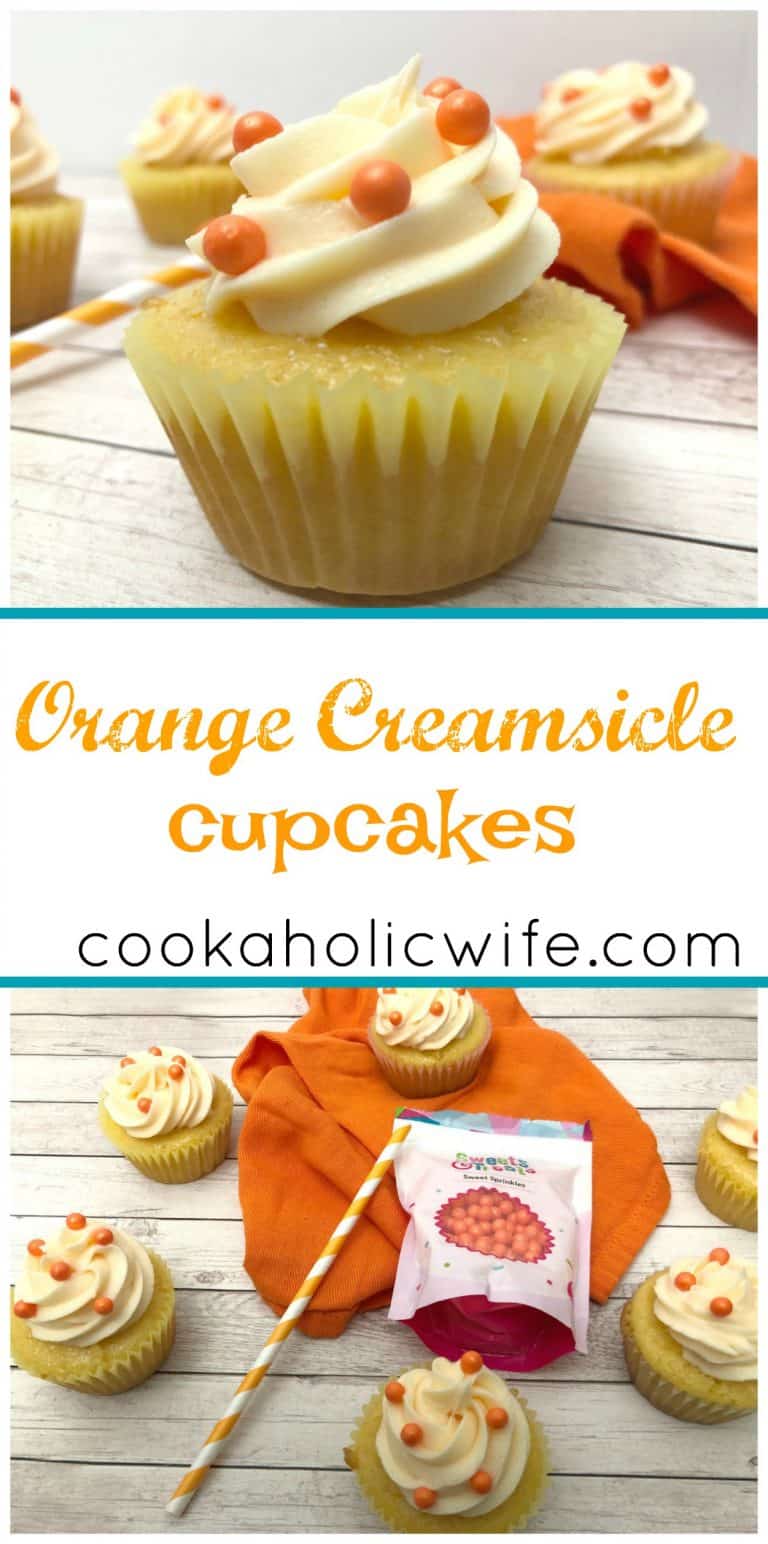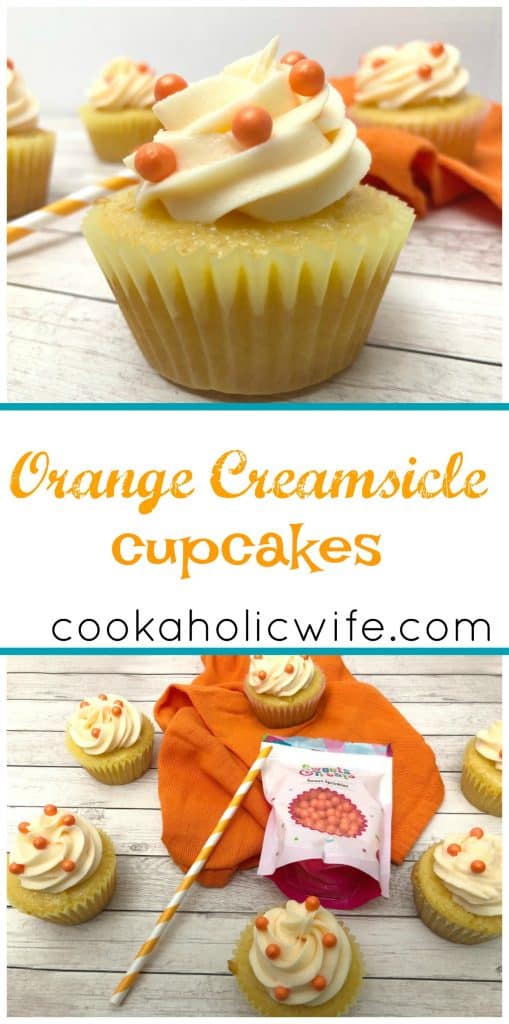 Recipe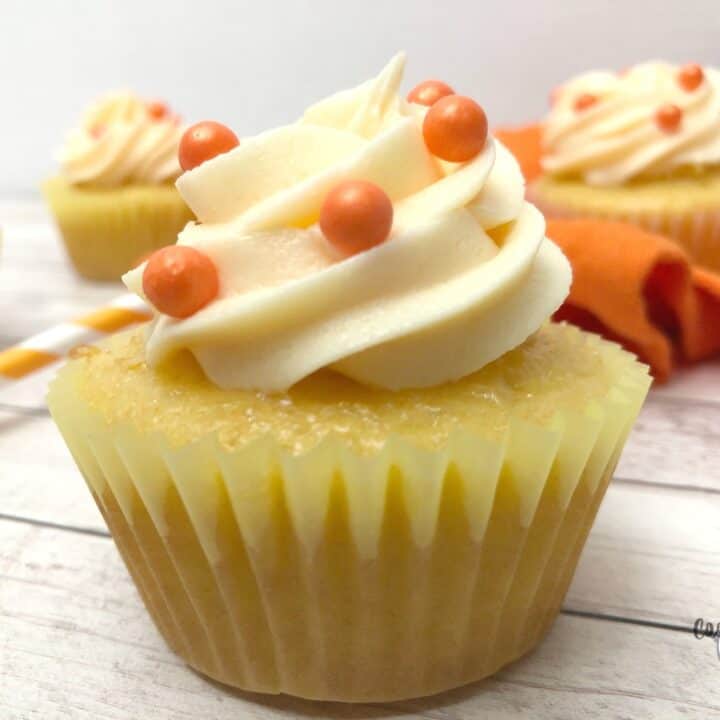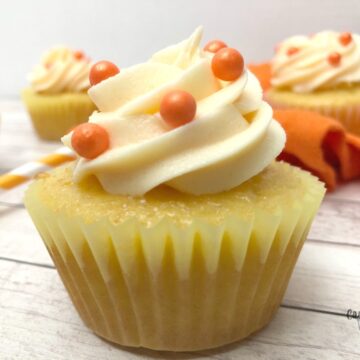 Orange Creamsicle Cupcakes
Orange Creamsicle cupcakes
are sweet cupcakes with a mild orange flavor, a fluffy marshmallow filling and an orange buttercream frosting.
Ingredients
For the Cupcakes:
15.25

oz.

box yellow cake mix

3

oz.

box orange gelatin

less 2 tbsp

3

whole eggs

¾

cup

orange juice

½

cup

whole milk

¼

cup

unsweetened applesauce

1

tablespoon

vanilla extract

zest of 1 orange
For the Filling:
7

oz.

marshmallow fluff

creme

½

cup

shortening

½

cup

powdered sugar

1

teaspoon

vanilla
For the Frosting:
2 ½

sticks unsalted butter

softened

2

tablespoon

orange gelatin

4

cups

powdered sugar

2-3

tablespoon

milk

splash of vanilla extract
Optional:
candied orange slices

decorative cupcake liners
Directions
For the Cupcakes:
Preheat the oven to 350 degrees. Line 2 cupcake pans with paper liners. (You'll need 22)

Set aside 2 tablespoon of orange gelatin into a small bowl. (You'll use this later for the frosting)

Combine the cake mix, remaining gelatin, eggs, orange juice, milk, applesauce, vanilla and orange zest together and mix until combined.

Divide the batter into the prepared cupcake pan, filling each one about ⅔ of the way full. (Approximately 1 ½ heaping tablespoons each)

Bake for 16-18 minutes. Remove from the oven and let cool completely on wire racks.
For the Filling:
Combine the marshmallow fluff and shortening together in the bowl of a stand mixer with the paddle attachment affixed.

Beat on medium speed for 2-3 minutes, until fully combined. Add in powdered sugar and mix for 1 minute more. Add in the vanilla and mix in fully.

Once cupcakes have cooled, use a melon baller or small spoon to remove about a teaspoon size of the cupcake.

Transfer the filling to a piping bag and pipe the filling into each of the cupcakes.
For the Frosting:
Beat butter in the bowl of a stand mixer on medium high speed for 3 minutes. Add in orange gelatin and 1 cup powdered sugar. Beat until combined, then add in remaining powdered sugar 1 cup at a time until fully combined.

Add milk 1 tablespoon at a time until the frosting reaches the desired consistency. Add in vanilla.

Transfer to a piping bag and pipe onto each cupcake.
Recipes on Cookaholic Wife are for information purposes only. Nutritional Data provided has not been evaluated by a nutritionist.
Waiting for these cupcakes to bake and then cool enough to add the filling and frosting was seriously testing my patience. The smell coming from my oven was simply divine. Serious question - can you open a jar of marshmallow cream (fluff) without grabbing a spoon and eating some? This is not a quality I possess.
So it's a good thing the grocery store only had the massive jar of marshmallow fluff (15 oz. versus the 7 oz. jar) because the whole small jar is used in the recipe.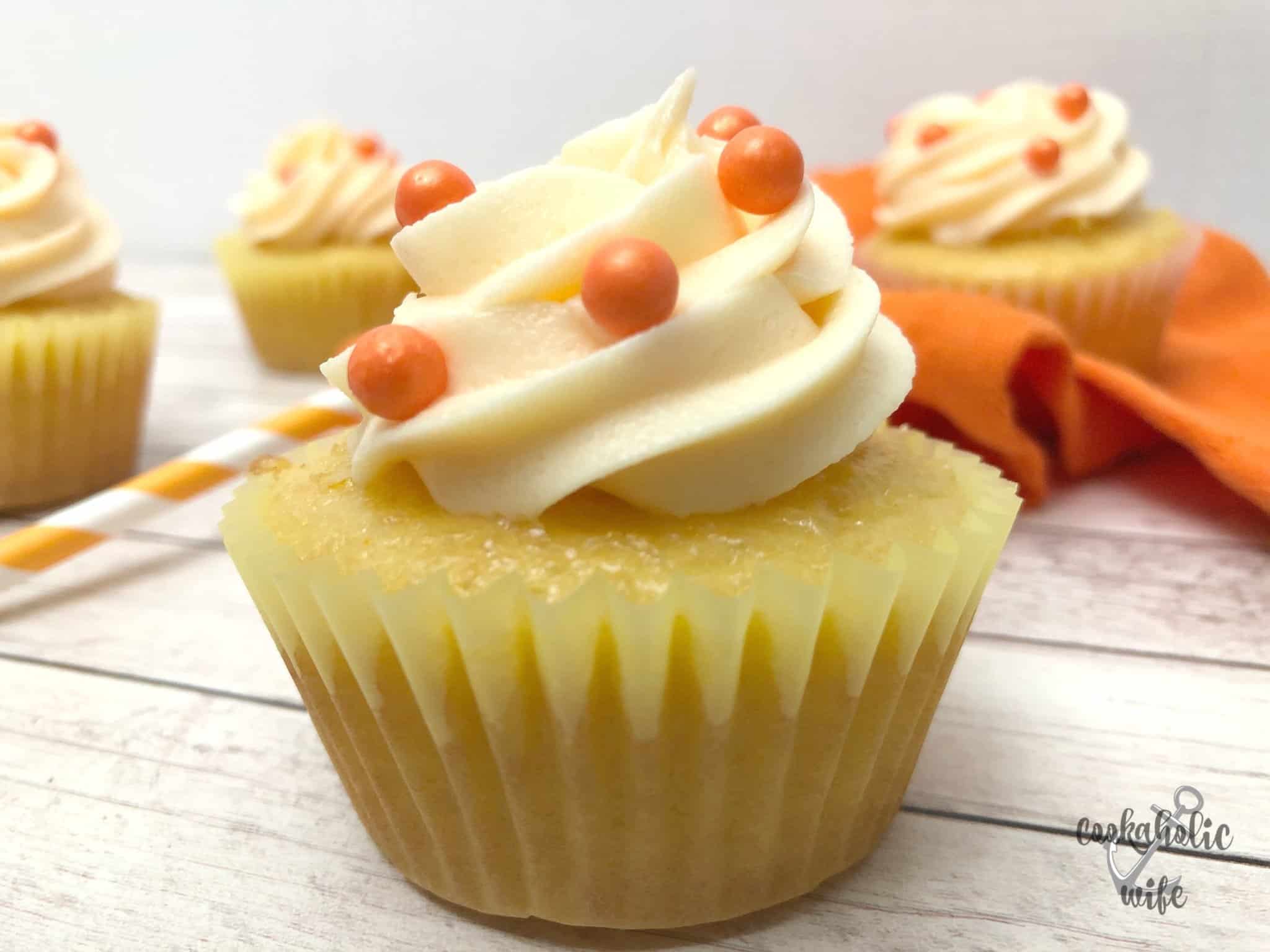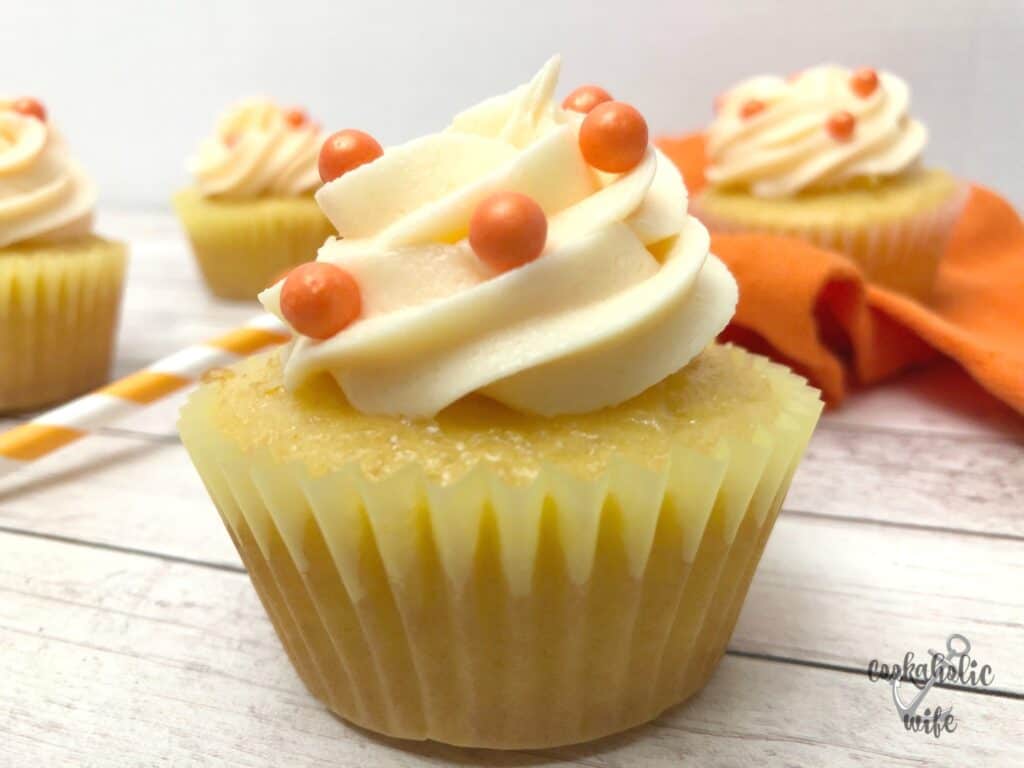 Okay, fine.
It was probably two spoonfuls.
Desserts are usually made on Sundays for me and then I bring them into work on Monday mornings for my coworkers. These were made on Monday night after work, decorated on Tuesday and then brought into work on Wednesday. My coworkers were confused to have treats show up in the middle of the week, but that didn't stop them from making them disappear very quickly.
Tom came over to me as I was almost done adding the sprinkles on top of the cupcakes. He asked if I was using tweezers because they were so perfectly spaced on the frosting. "Nope", I said, dropping them on individually to each cupcake. He couldn't believe it. Well dear, this isn't exactly my first cupcake decorating rodeo. 🤣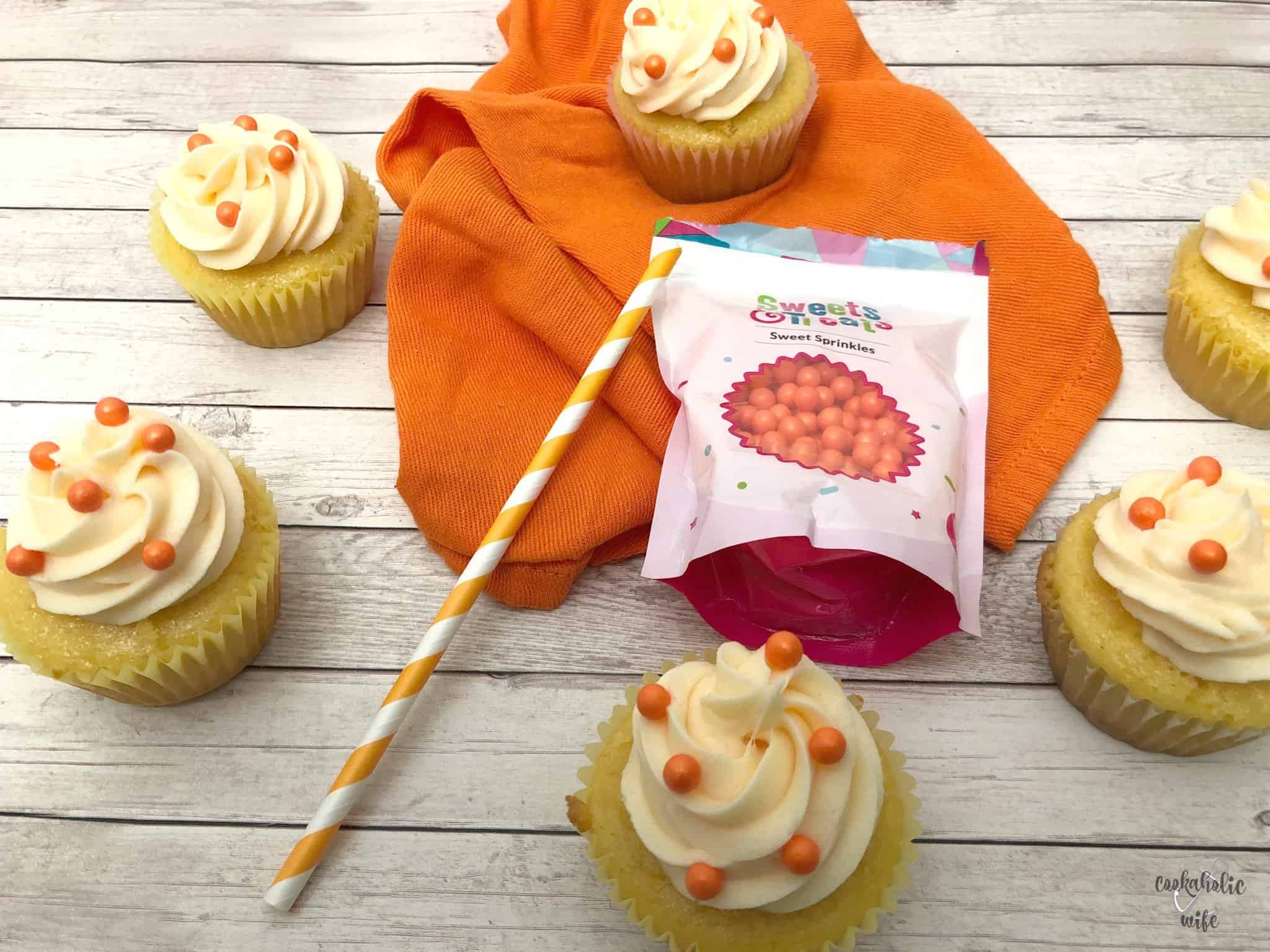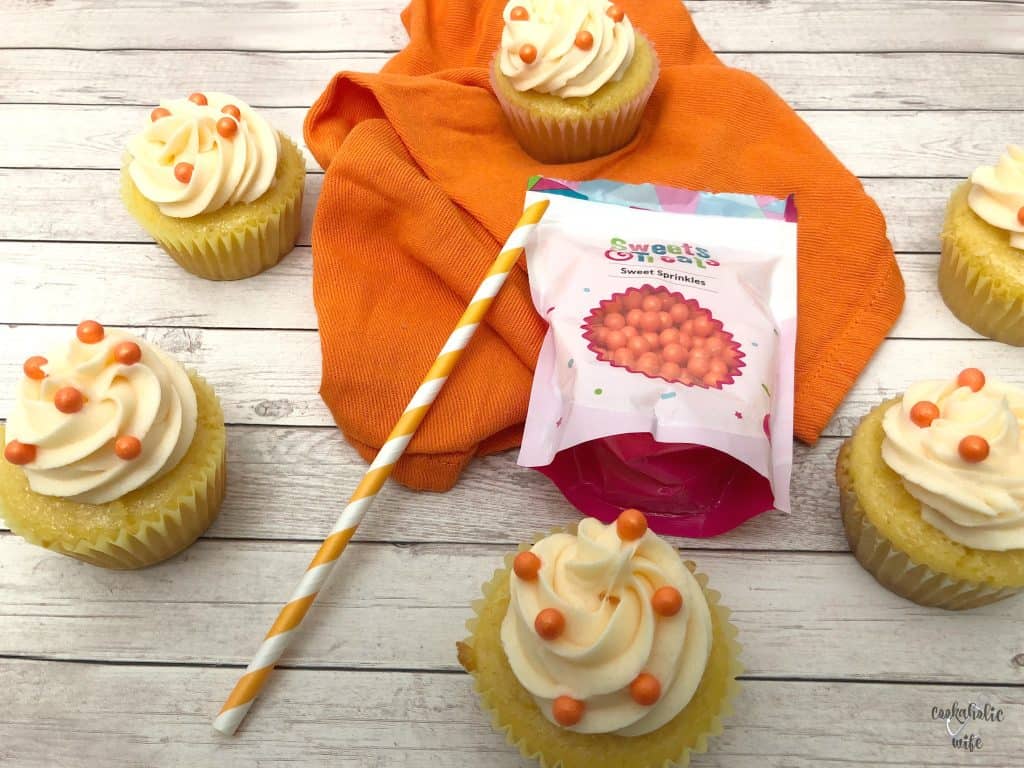 Thanks again to Sweets & Treats for the sprinkles!