The Bulleit Bourbon Orange Crush is a take on the Maryland beachs' classic summer drink - the orange crush - made with Bulleit bourbon, Triple Sec and freshly squeeze orange juice.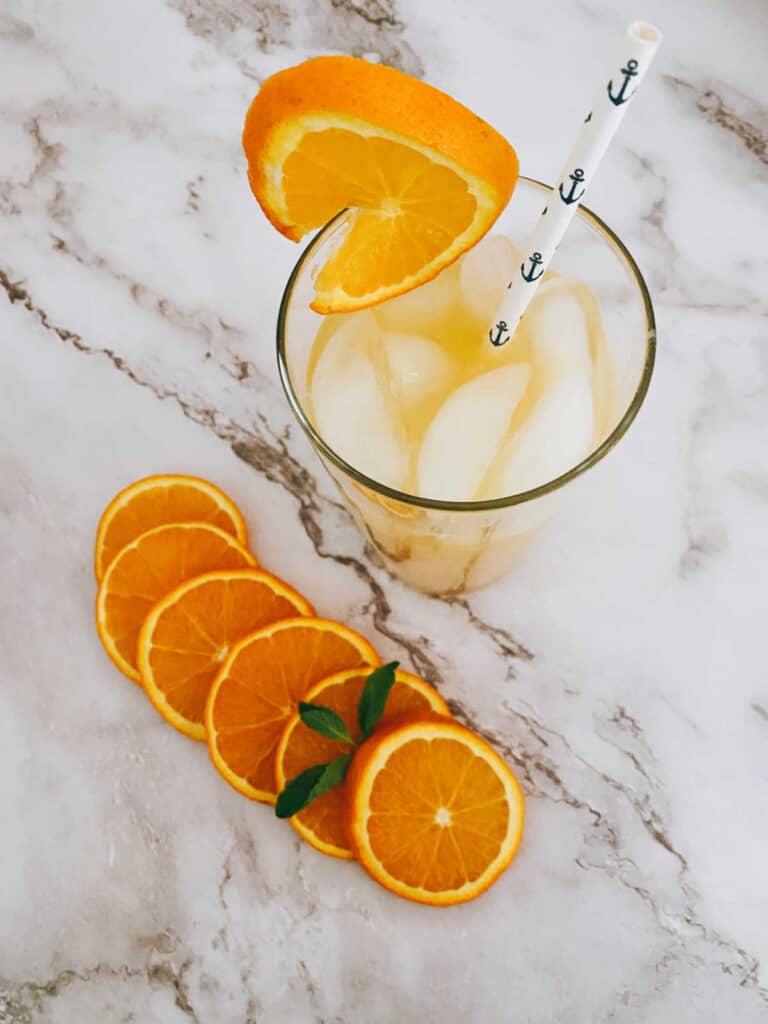 I love bourbon! It is my spirit of choice, despite the strange looks I get when I say that in social settings. Apparently it's quite the flex to be a woman who loves bourbon. Who knew?!
The Bulleit Bourbon Orange Crush is hands down my favorite cocktail in the world. I've taught many a bartender how to concoct this cocktail and introduced it to many people as well. Even those who thought they didn't like bourbon ended up a fan of this drink!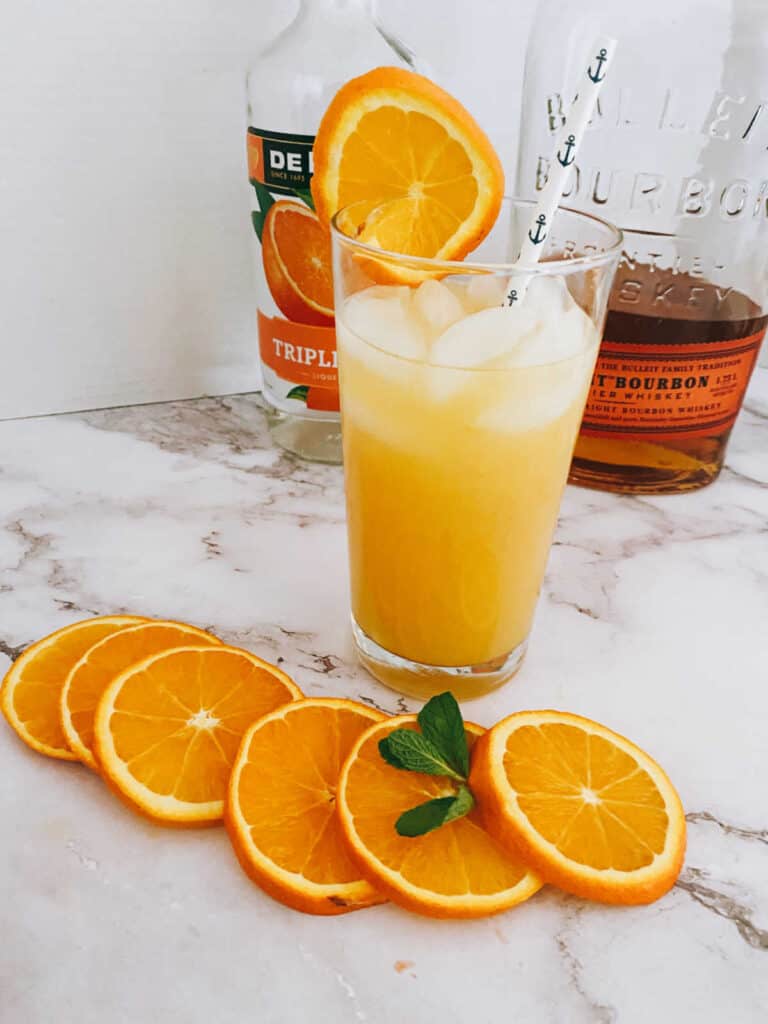 What is a Bulleit Bourbon Orange Crush?
You may have heard of an orange crush before, it is one of the most popular drinks served at the Maryland beaches. It's made with vodka, Triple Sec, freshly squeezed orane juice and is usually topped with a lemon-lime soda.
A Bulleit Bourbon Orange Crush is a very similar recipe - the vodka is replaced with Bulleit Bourbon and the lemon-lime soda is left out of the recipe.
I had this drink for the first time at a restaurant called Rare & Rye in Ocean City, Maryland. I have no idea if they created this recipe or found it elsewhere, as they are now closed, but I'll be forever grateful they added it to their menu and I was lucky enough to come across it!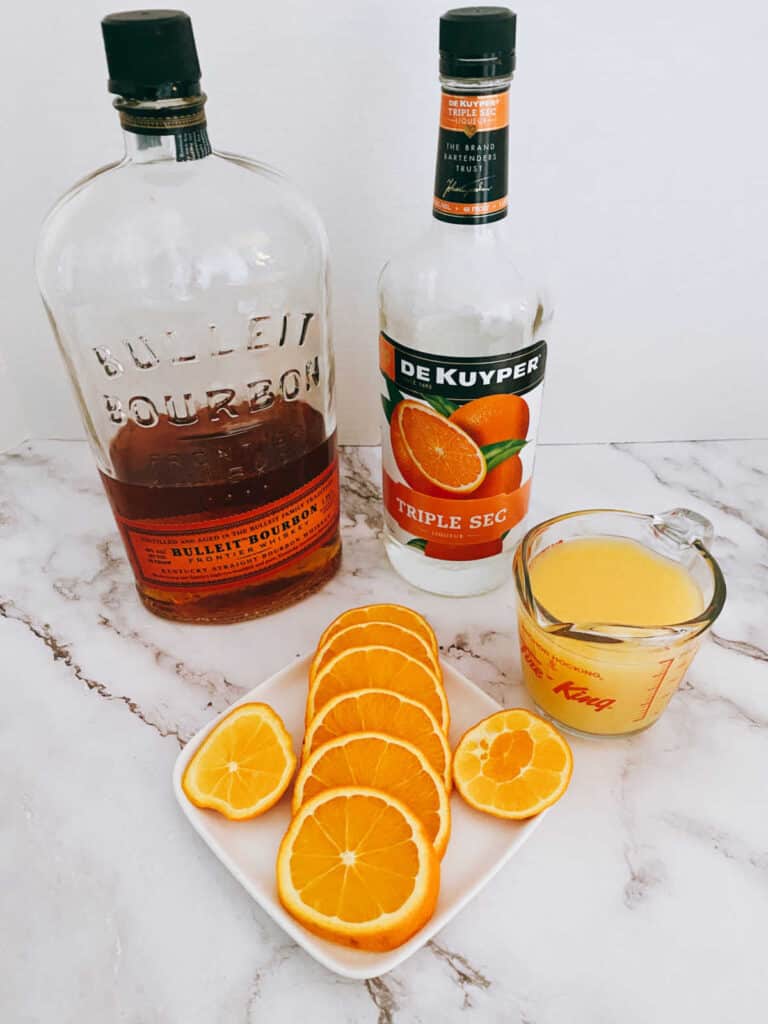 Ingredients
Bulleit Bourbon
Triple Sec
freshly squeezed orange juice
crushed ice
optional: orange wedges, mint garnish
Instructions
First, fill a glass with ice. Traditionally the ice would be crushed, but cubes work just fine.
Then, generous pour in the Bulleit bourbon. I like to add at least 2 ounces of bourbon, but for a large glass you can go up to 4. This drink is intended to be strong!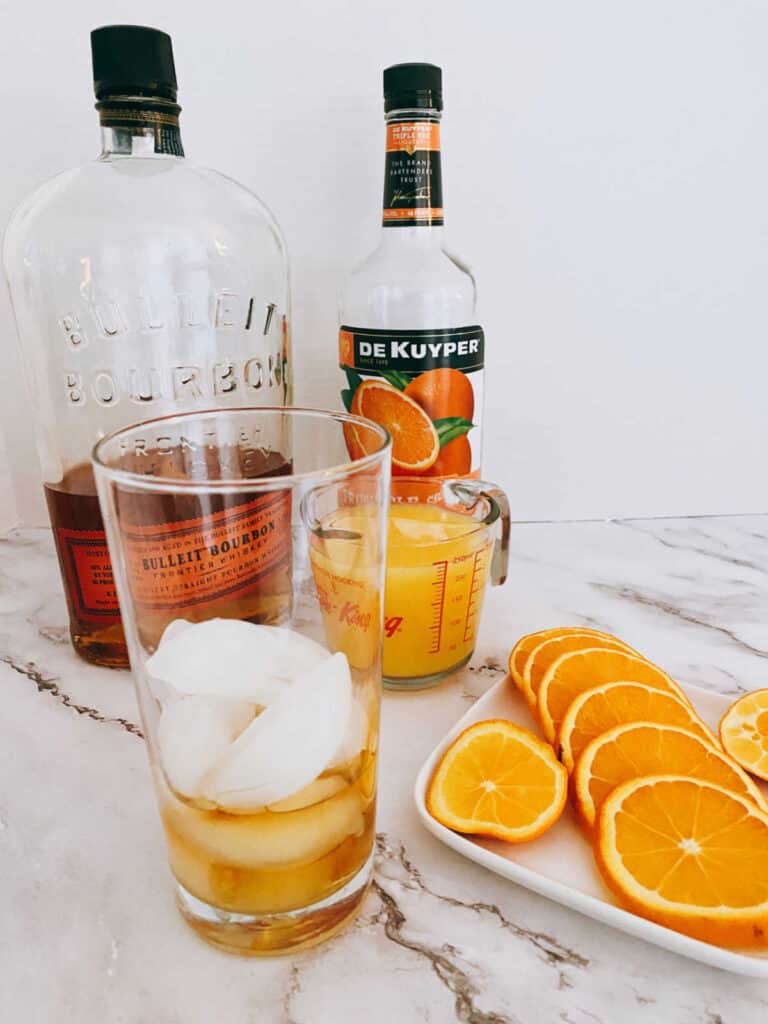 Next, pour in your Triple Sec. Pour that triple sec right on top of the bourbon.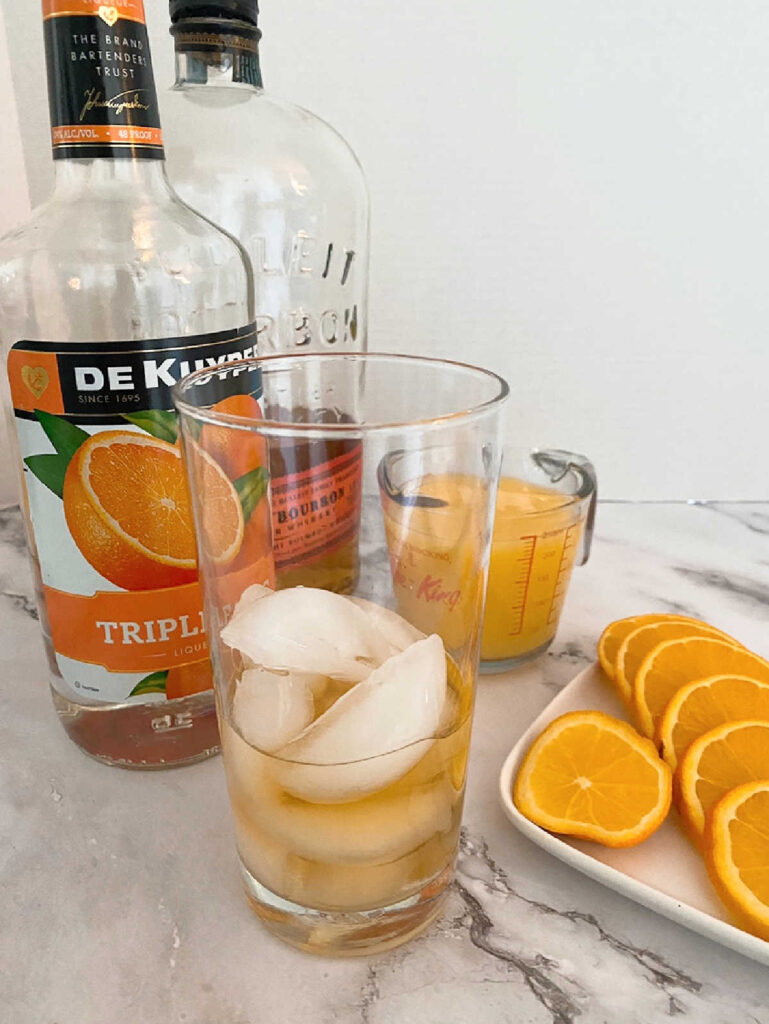 Then, add in the freshly squeezed orange juice. If you cheat and used regular orange juice it doesn't really change the recipe.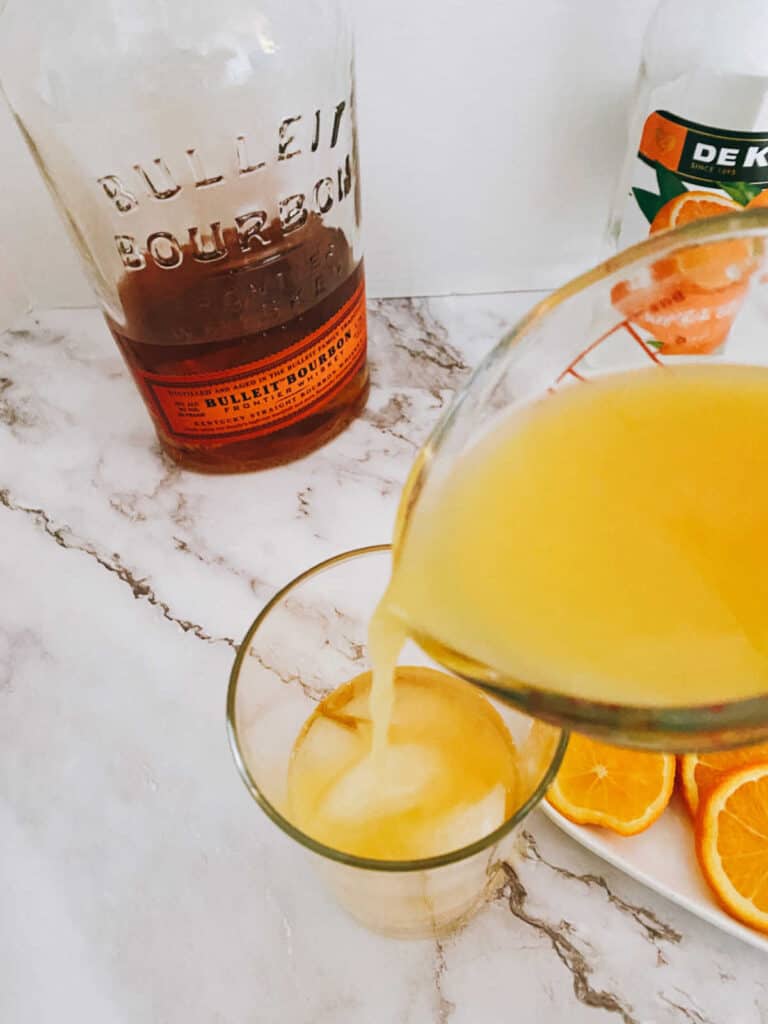 Finally, stir it all up and enjoy! Garnish with a fresh orange slice or a sprig of mint if desired.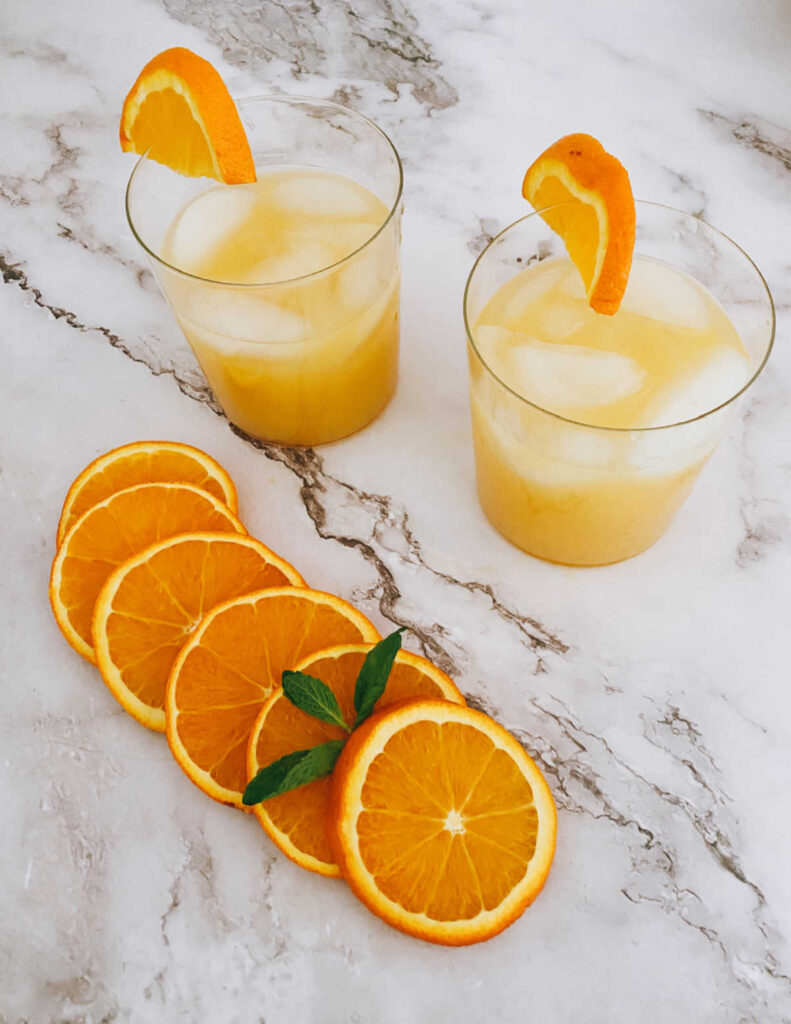 More Delicious Bourbon Drinks
If you love bourbon as much as I do, you'll love these other cocktails featuring bourbon:
And you'll definitely love my Boozy Bourbon Cupcakes!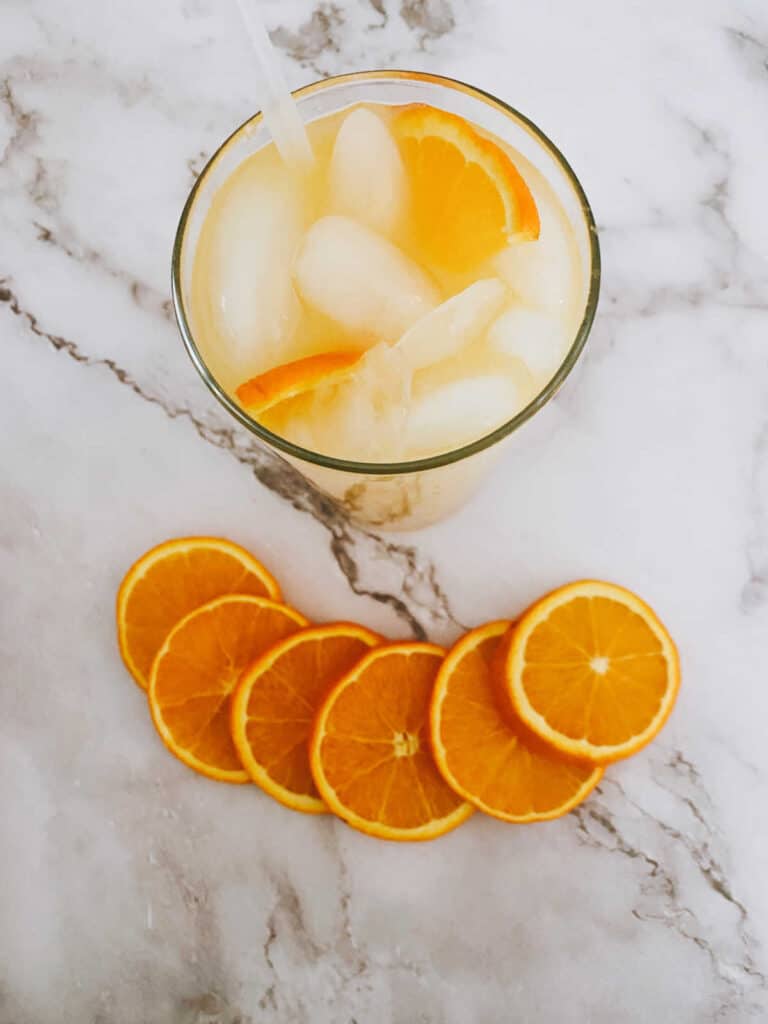 I have some great memories involving having a few too many of these bourbon orange crushes - like taking the boardwalk tram down to the inlet and playing a few rounds of inebriated skeeball. For the record, I'm pretty good at skeeball to begin with, but I'm really good at skeeball after having a few of these.
And there is also the time where after consuming a bunch of these bourbon and orange juice concoctions that I may have mixed up an entire batch of kielbasa that my family was planning to cook, without a recipe. I'm a food blogger, I get a pass right?!
Regardless of what silly and hilarious things you may get yourself into after having a couple bourbon crushes, you'll make some great memories, and I hope you love this drink as much as I do!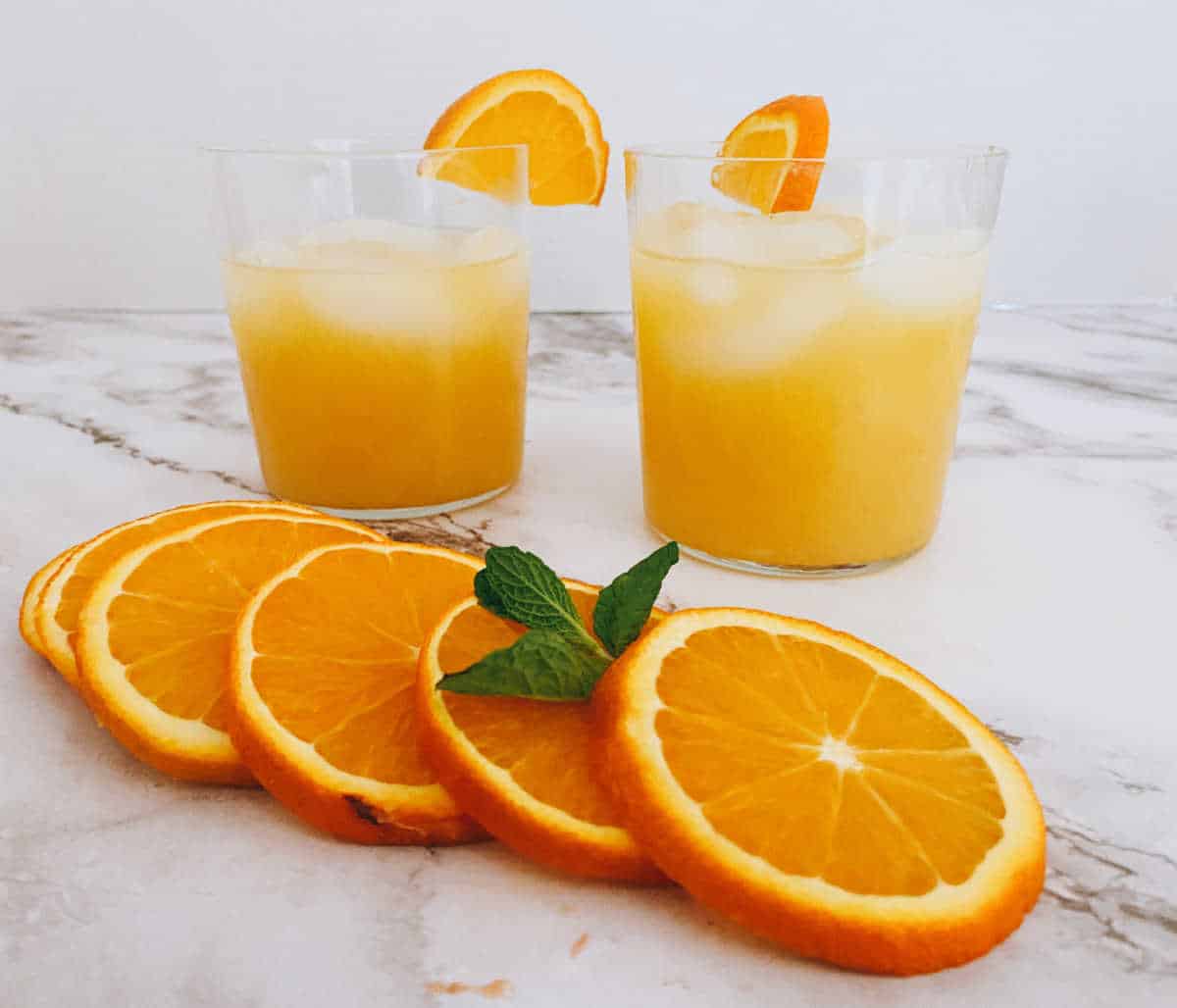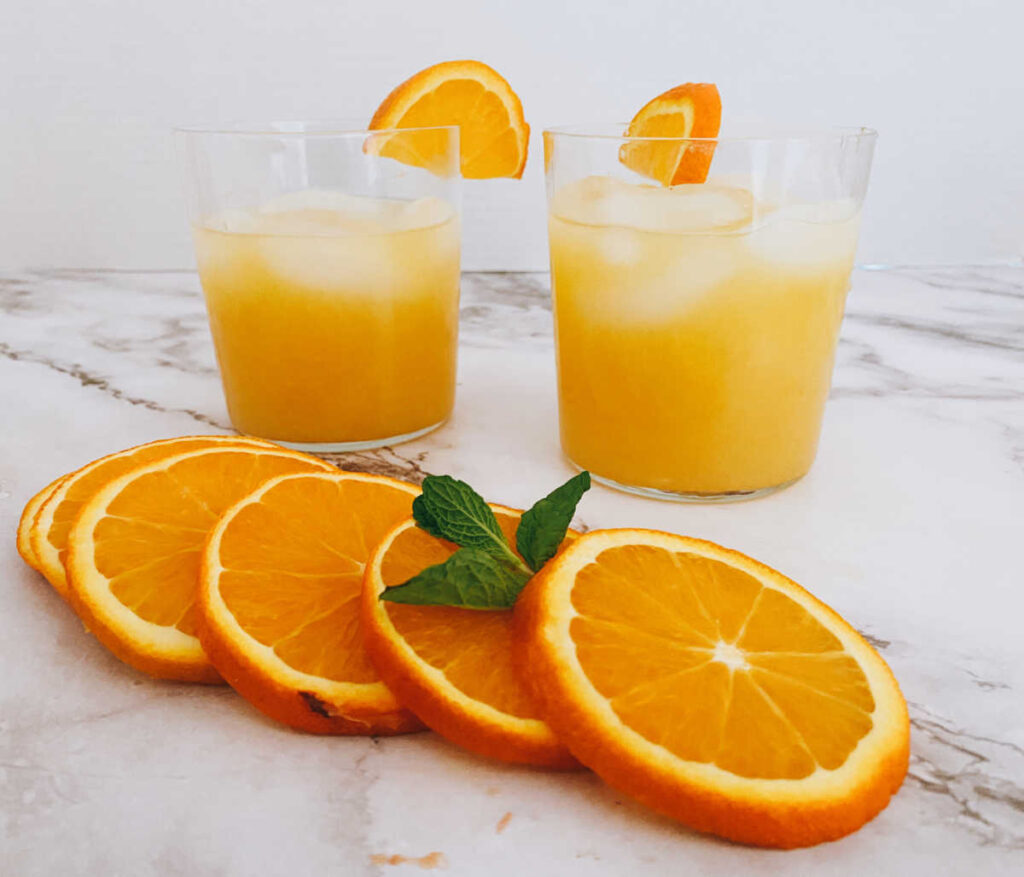 Here's a picture of the bulleit bourbon crush I took while enjoying them at Rare & Rye.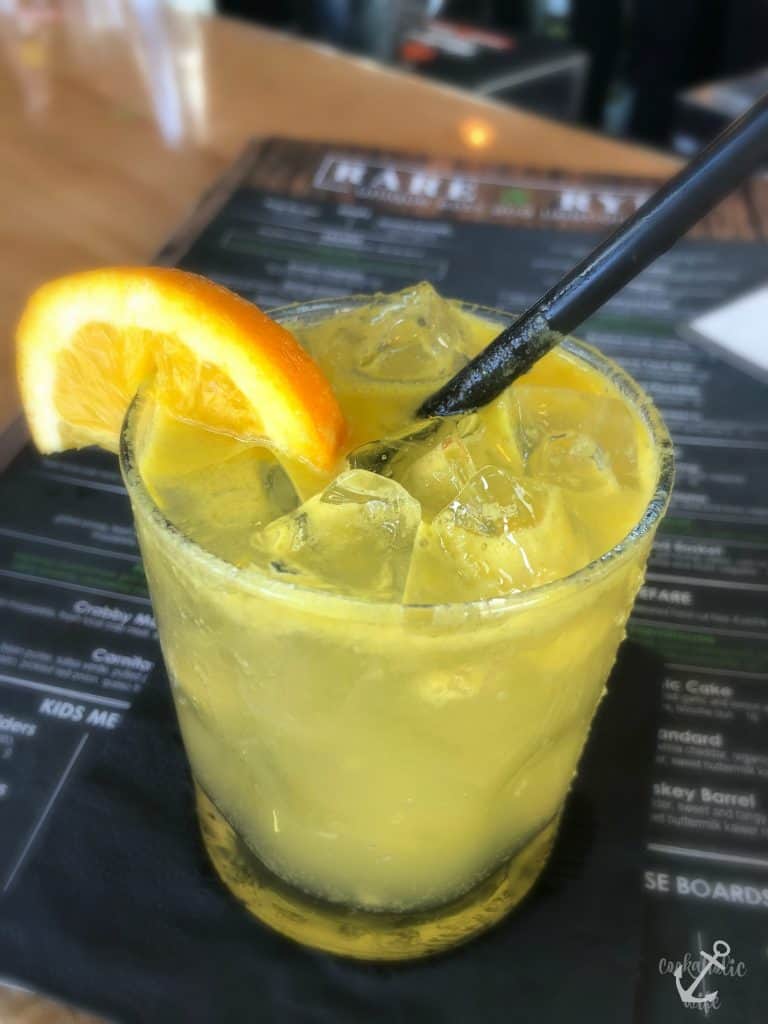 Want to save this recipe for later? Follow me on Pinterest! Rather watch a video? See if I've made this recipe by following me on Tiktok!
Recipe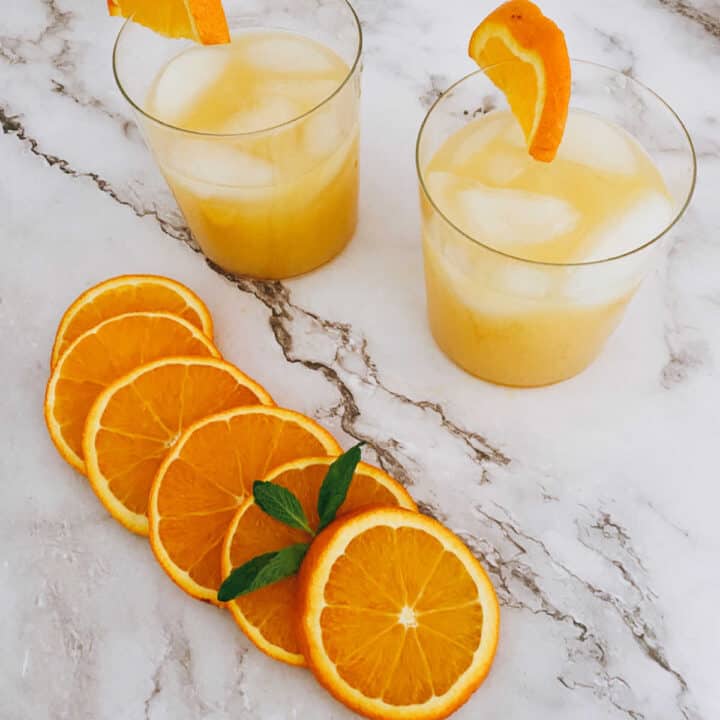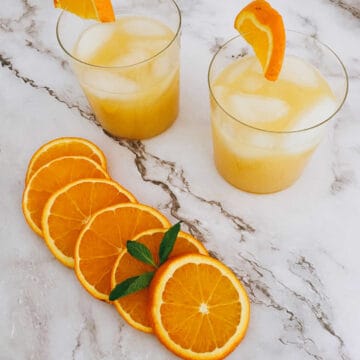 Bulleit Bourbon Orange Crush
The Bourbon Crush is a strong but sweet cocktail made with bourbon, triple sec and orange juice, making it a version of Maryland's Orange Crush cocktail.
Ingredients
2

oz.

Bulleit bourbon

1

oz.

triple sec

4

oz.

freshly squeezed orange juice
Directions
Fill a glass ⅓ of the way full with ice, preferably crushed.

Pour in 2 ounces of Bulleit Bourbon.

Then add 1 oz. Triple Sec.

Next, add in 4 ounces of freshly squeezed orange juice.

4 oz. freshly squeezed orange juice

Garnish with orange slices or sprigs of mint if desired. Serve immediately.
Nutrition
Serving:
1
cocktail
Calories:
269
kcal
Carbohydrates:
21
g
Protein:
1
g
Fat:
1
g
Saturated Fat:
1
g
Polyunsaturated Fat:
1
g
Monounsaturated Fat:
1
g
Sodium:
4
mg
Potassium:
236
mg
Fiber:
1
g
Sugar:
19
g
Vitamin A:
227
IU
Vitamin C:
57
mg
Calcium:
13
mg
Iron:
1
mg
Recipes on Cookaholic Wife are for information purposes only. Nutritional Data provided has not been evaluated by a nutritionist.